Luxury Caribbean Catamaran Charters
Catamaran luxury yachts are an amazing way to vacation in the Caribbean and tour the absolute beauty of the US Virgin Islands (USVI) and British Virgin Islands (BVI) like never before. Not only are catamaran yachts spacious, but they're also exceptional at maintaining a steadier feel for those who may be prone to seasickness.
Here at Caribbean Soul Charters, we offer bespoke, luxury crewed yacht charter booking on catamaran sailboats guaranteed to fulfill your family's dream yachting vacation on the Caribbean sea.
If you're looking for a luxury catamaran sailboat, our concierge yacht charter service will ensure your desires in a Caribbean yacht vacation are met with perfection.
Please select up to five of the below luxury catamarans and email us with your selection and we will do the rest from there.
If you would like to discuss your trip in greater detail so we can customize the ideal trip for you and your loved ones on the best yachts the Caribbean offers, please call +1 (340) 690-1121 or Toll-Free at +1 (877) 432-6700 and let's get started. Be sure to ask for Sue!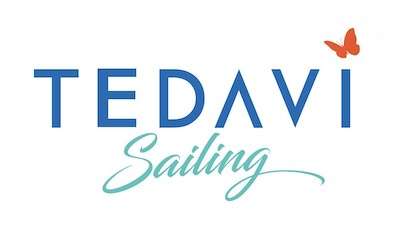 TEDAVI SAMPLE MENU
BREAKFAST
The Classic
Creamy Scrambled Eggs and Crispy Bacon
French Toast
Brioche French Toast with Breakfast Sausage
Shakshuka
North African-style Eggs Poached in a Spicy Tomato, Garlic and Onion Mixture
Mini Pancakes Two Ways
Blueberry and Plain with Pineapple Ginger Compote
Frittata
Feta, Roasted Red Peppers, Grilled Borettane Onions
Tropical Breakfast Bowl
Homemade Granola with Greek Yogurt and Fresh Fruit
New York
Toasted Everything Bagel with Smoked Salmon, Cream Cheese, Red Onion
LUNCH
Touch of the Mediterranean
Traditional Greek Salad with Arugula and Pan-seared Chicken Breast
Laab Lettuce Wraps
Thai Minced Pork with Chili, Lime, Red Onion, Mint and Cilantro, Jasmine Rice, Romaine Lettuce
Vegetarian Elegance
Sundried Tomato, Mushroom, Zucchini and Feta Puff Pastry Tart, Mixed Greens, Balsamic Vinaigrette
The Ultimate Grilled Italian Sub Sandwich
Provolone, Asiago, Parmesan, Fontina, Ham, Sopressata, Pepperoni and Capocollo on Wholegrain Bread
Viva Mexico
Chicken Quesadillas, Tortilla Chips, Homemade Pico de Gallo and Guacamole
Gourmet Burgers on a Boat
Cheddar, Caramelized Onions, Tomato, Jalapeño, Brioche Bun
Chicken Tinga Tacos
Shredded Chicken in Chipotle Tomato Sauce on Tortillas with Jalapeños, Red Onion, Cilantro and Crema
APPETIZERS
Cheese and Charcuterie Board
Selection of Cheeses and Cured Meats, Olives, Fruit, Crackers
Vietnamese Vegetable Summer Rolls
Rice Paper filled with Mango, Red Bell Pepper, Sprouts, Red Onion, Mint and Cilantro, Homemade Spicy Peanut Sauce
Caprese Salad
Fresh Mozzarella, Cherry Tomato, Basil, Balsamic Glaze
Prosciutto e Melone Skewers
Prosciutto and Canteloupe
Coconut Shrimp
Coconut and Panko Crusted Shrimp with Thai Sweet Chili Sauce
Hawaii Meets Mexico
Shoyu Ahi Poke Mini Tostadas
Peruvian Ceviche
Fresh Fish Marinated in Lime Juice with Red Onion, Jalapeño and Cilantro
DINNER
Salmon
Pan-seared Salmon, Parsnip Purée, Sautéed Asparagus, Balsamic Glaze
Grilled Shrimp
Smoked Paprika Grilled Shrimp, Rainbow Vegetable Skewers, Sun-dried Tomato and Herb Couscous
Tuna
Sesame Crusted Seared Tuna, Mashed Sweet Potato, Blistered Shishito Peppers, Ponzu
Thai Green Curry Shrimp
Thai Green Curry with Shrimp, Baby Corn, Bamboo Shoots, Jasmine Rice
Tagliatelle alla Bolognese
The Classic Italian Slow-Cooked Bolognese Sauce with Egg Pasta, Parmigiano Reggiano
Pork Tenderloin
Roasted Pork Tenderloin, Mushroom Risotto
NY Strip
NY Strip Steak, Mashed Potatoes, Roasted Brussels Sprouts
DESSERT
Double Chocolate Chip Cookie Ice Cream Sandwich
NY Cheesecake with Fresh Berries and Raspberry Purée
Tiramisu
Chocolate Mousse
Mixed Berry Parfait with Amaretti
Apple Crumble with Fresh Whipped Cream
Pineapple Mint Granita
STANDARD SHIP'S BAR
Non-alcoholic 
Coke, Diet Coke, Sprite, Ginger Ale, La Croix, Club Soda, Tonic Water, Assorted Juices
Spirits
Vodka: Tito's, Smirnoff
Gin: Bombay Sapphire, Tanqueray  
Rum: Cruzan, Bacardi
Tequila: Milagro, Herradura
Whiskey: Dewar's, Jameson
Bourbon: Maker's Mark, Bulleit
Assorted Liqueurs
Wine
Red: Cabernet Sauvignon, Malbec, Pinot Noir
White: Chardonnay, Sauvignon Blanc, Pinot Grigio
Rosé, Prosecco
Beer
Corona, Carib, Landshark, Miller Lite, Coors Light
Please let your broker know your preferred brands.
If you wish to have premium wines and/or spirits of your choice, please notify your broker. Your crew will be happy to source these for you and have them on board when you arrive. These would be at an additional cost to you.