Luxury Caribbean Catamaran Charters
Catamaran luxury yachts are an amazing way to vacation in the Caribbean and tour the absolute beauty of the US Virgin Islands (USVI) and British Virgin Islands (BVI) like never before. Not only are catamaran yachts spacious, but they're also exceptional at maintaining a steadier feel for those who may be prone to seasickness.
Here at Caribbean Soul Charters, we offer bespoke, luxury crewed yacht charter booking on catamaran sailboats guaranteed to fulfill your family's dream yachting vacation on the Caribbean sea.
If you're looking for a luxury catamaran sailboat, our concierge yacht charter service will ensure your desires in a Caribbean yacht vacation are met with perfection.
Please select up to five of the below luxury catamarans and email us with your selection and we will do the rest from there.
If you would like to discuss your trip in greater detail so we can customize the ideal trip for you and your loved ones on the best yachts the Caribbean offers, please call +1 (340) 690-1121 or Toll-Free at +1 (877) 432-6700 and let's get started. Be sure to ask for Sue!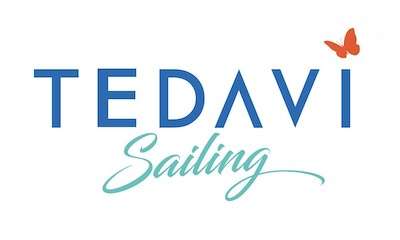 TEDAVI SAMPLE MENU
BREAKFAST
Poached eggs with hollandaise sauce, spinach, and ham
Fresh muffins, granola, fruit, yogurt, and boiled eggs
American pancakes with a selection of toppings
Huevos rancheros
Smashed avocado on toast, topped with poached eggs and pancetta crumb
Shakshuka garnished with fresh cilantro.
Chorizo frittata, served with tomato relish
LUNCH
Grilled halloumi and rocket salad
Roasted vegetable, chickpea, and quinoa salad
Sweetcorn fritters with avocado salsa
Fresh Thai spring rolls with nuoc cham dipping sauce
Cilantro & Lime Grilled Chicken Tacos
Orzo salad with fresh basil pesto
Hummus bowl, Greek feta salad, marinaded chicken skewers and flat bread
APPETIZERS
Chilled pea and mint soup
Chicken satay with a peanut dipping sauce
Roasted stuffed mushroom
Orange and watercress salad, sprinkled with feta
Creamy spiced carrot soup
Caprese salad
Heritage tomato carpaccio, served with fresh pesto, tomato jam, and burrata
DINNER
Pan fried salmon with salsa verde, new roast potatoes and spinach
Paneang curry with prawns and basmati rice
Lemon chicken stir fry, with charred broccoli and peppers
Steak with Maître d'hôtel butter, green salad, and roast vine-ripened tomatoes
Honey and soy glazed salmon filet, on a bed of coconut rice, topped with pickled cucumber and sesame seeds
Family style roasted chicken with mint and pea salad, roasted new potatoes
Marinated roast lamb shoulder, served with mashed potato and garlic broccolini
DESSERT
Millionaire's cheesecake
Indulgent chocolate tart served with whipped cream and raspberries
Key lime pie
Profiteroles filled with cream and dipped in chocolate
Mango sorbet
Banoffee pie
Coconut and raspberry eton mess
STANDARD SHIP'S BAR
Non-alcoholic 
Coke, Diet Coke, Sprite, Ginger Ale, La Croix, Club Soda, Tonic Water, Assorted Juices
Spirits
Vodka: Tito's, Smirnoff
Gin: Bombay Sapphire, Tanqueray  
Rum: Cruzan, Bacardi
Tequila: Milagro, Herradura
Whiskey: Dewar's, Jameson
Bourbon: Maker's Mark, Bulleit
Assorted Liqueurs
Wine
Red: Cabernet Sauvignon, Malbec, Pinot Noir
White: Chardonnay, Sauvignon Blanc, Pinot Grigio
Rosé, Prosecco
Beer
Corona, Carib, Landshark, Miller Lite, Coors Light
Please let your broker know your preferred brands.
If you wish to have premium wines and/or spirits of your choice, please notify your broker. Your crew will be happy to source these for you and have them on board when you arrive. These would be at an additional cost to you.