Luxury Caribbean Catamaran Charters
Catamaran luxury yachts are an amazing way to vacation in the Caribbean and tour the absolute beauty of the US Virgin Islands (USVI) and British Virgin Islands (BVI) like never before. Not only are catamaran yachts spacious, but they're also exceptional at maintaining a steadier feel for those who may be prone to seasickness.
Here at Caribbean Soul Charters, we offer bespoke, luxury crewed yacht charter booking on catamaran sailboats guaranteed to fulfill your family's dream yachting vacation on the Caribbean sea.
If you're looking for a luxury catamaran sailboat, our concierge yacht charter service will ensure your desires in a Caribbean yacht vacation are met with perfection.
Please select up to five of the below luxury catamarans and email us with your selection and we will do the rest from there.
If you would like to discuss your trip in greater detail so we can customize the ideal trip for you and your loved ones on the best yachts the Caribbean offers, please call +1 (340) 690-1121 or Toll-Free at +1 (877) 432-6700 and let's get started. Be sure to ask for Sue!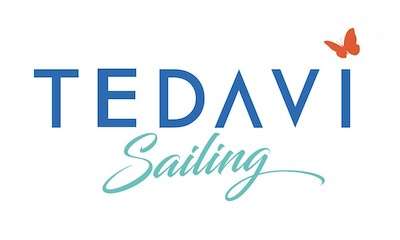 TEDAVI GUESTS COMMENTS
You both created an unbelievable experience. All around amazing!
You both created an unbelievable experience. Rebecca's food was incredible, somehow both, fresh, tasty and delicious and just what we all wanted. Heiko made a fabulous cocktails and also knew all the best snorkel spots around. All around amazing!
Very memorable experience!
You extensive knowledge of the reef was truly appreciated - thank you for sharing with us all. 5 starts - would eat here again. Very memorable experience!
Thank you for an awesome family experience and best birthday!
Thank you for an awesome family experience and birthday! It was fun being apart of the first charter on the beautiful Tedavi! Fantastic food from Rebecca and outstanding snorkeling - Heiko took us to all his secret spots! Thank you for all the special memories!

All the best!
Such a magical experience for us, you thought of everything!
Rebecca and Heiko deserve a vacation! You created such a magical experience for us, you thought of everything. I hope our paths cross again on another adventure.

Thank you for an awesome USVI experience, could not ask for a better Chef and Captain - you are both wonderful!

Best of luck in 2023.
Thank you for such a magical trip!
Thank you for a magical trip! I cannot imagine sailing with again without the two of you! You knew what we wanted and needed before we did! I truly appreciate both your preparation and execution of a seamless experience! Being in such capable hands made this the most relaxing, carefree trip of my life. I truly hope that this is the first of many voyages with you!

Best wishes for a happy, healthy 2023.
Five stars food and sailing!
Five stars food and sailing! Amazing trip and experience - Can't thank you enough for your excellent service and focus on all of us during out trip. You are highly experienced and great at anticipating our needs - exceeding expectations.

Thank you!
One of the best weeks of my life!
Magical is the word that comes to mind when I think about our week. It was truly magical. You took care of everything and my experience was amazing.

Thank you, thank you for making our week one of the best weeks of my life!
Perfect charter - You are both so kind to accommodate our every request!
Your hospitality is so appreciated. We enjoyed getting to know you and to hear your life stories. We have been in awe of your ability and expertise in the kitchen, at the helm, and all over the sailboat and ashore. One image I will never forget is Rebecca in warrior pose, positioned to nab a mooring ball. You are both so kind to accommodate our every request and handle our foibles with grace. As you conclude your maiden voyage on Tedavi, we wish you a 2023 on this gorgeous boat, a year ahead filled with discovery, adventure, good health, safe travels, deep dives into each other eyes.

Thank you!
AWESOME trip! The food made this trip fantastic!
AWESOME trip! Heiko was very patient with all the questions about sailing, diving and the reef. I enjoyed you sharing your knowledge and I also enjoyed eating all of the fantastic meals Rebecca made. Food can make or break a vacation for sure. This food made this trip for sure. Thanks for making this family trip of ours so fun, tasty and special.
What an amazing trip!
We didn't quite know what to expect and both of you exceeded our wildest dreams about a boat trip vacation! From the amazing breakfasts to desserts.. the meals were outstanding. You really need to assemble a "Rebecca Cook Book. The daytime adventures with Heiko were always memorable. He was always so patient and anticipated everything we all needed. We can't thank you enough for making this an amazing family vacation!
Unbelievable!
Heiko and Rebecca were unbelievable! From the first moment we stepped on board we felt 100% comfortable and relaxed. The accommodations were perfect and immaculate (The entire trip!) The food and drinks were exactly what you would want to eat on a tropical vacation. Heiko and Rebecca knew exactly what we wanted before we knew what we wanted. Heiko made us so comfortable in the ocean and gave us a five star snorkeling experience (MULTIPLE TIMES)
Rebecca's food was INSANELY delicious and was perfectly complimented with heinous cocktails/desserts. We will truly remember this vacation forever. THANK YOU!
The Best Vacation We have Ever Gone On!
As the father and planner of our family vacations, it is always difficult to plan a trip that all four kids will love. We have been all over North America together and my wife and kids all say that THIS was the best vacation we have gone on.
On this trip we got to experience the Virgin Islands. This is experience was because of Heiko and Rebecca. My kids think that Heiko is a super hero. He took us to places in the ocean that were truly amazing. He taught us how to hold our breath for 1.5 minutes and free dive to 25 feet. He even found our lost phone at the bottom of the ocean. He is a real life Aquaman!
In all of our vacations we have never had such awesome eating experience and that was because of Rebecca! Every meal, every snack, every dessert were truly delicious. The whole family is asking if we can do this trip again but only if we can do it with Rebecca and Heiko!
They really made this trip truly special. We all now consider them friends and we WILL see them again.
Five Stars!
To say Rebecca and Heiko exceeded expectations is an understatement. A nice boat is nice boat but the crew makes it special. These two are fantastic! They made our family vacation so special from the 50th anniversary banner, cups and welcome champagne to the wonderful meals and snorkel trips. We would do this trip with this crew all over again!
The Best Crew To Have On A Boat!
Heiko and Rebecca are the best crew to have on a boat. Heiko was basically Aquaman and found all the sea creatures for us to see!
Rebecca was the most amazing chef, I looked forward to every meal the entire trip!
The entire trip was amazing from start to finish!
WOW!
This has been hands down our best family vacation!
From day 1 to day 7 there was so much to see and so much fun had by all. It was amazing to have such a great duo Heiko and Rebecca!
Rebecca had the most amazing meals planned for breakfast, lunch, dinner and appetizers. to make all the member of our family happy with food, is one GREAT accomplishment!
Heiko thank you for all your help (and patience) with our crew. All the pointers on breathing techniques given were so helpful. You were the BEST dive master. All the things we got to see and learn about during our scuba and snorkel dive are unforgettable.
With a family of 6 it is rare that we all agree but without a question this will forever be our FAMILY'S BEST VACATION EVER (until next year and we see you guys again.
Thank you from the bottom of my heart for making this such a memorable bonding family vacation for us.
Attention To Detail Is Second To None!
We had a wonderful time this week and you both played a role in the experience. The information you shared along the journey added a special touch. All of the food was amazing!!
Your thoughtfulness and attention is second to none!
What A Fabulous Vacation!
The attention to detail was impressive. Placemat changes; shampoo and conditioner bottle placement; bed making perfection; everything was thought of!
Our our hosts were incredibly generous with amazing food and fabulous wines.
We Will Never Forget This Trip!
Heiko & Rebecca,
Thank you! You provided new memories for all of us that we will never forget. Every snorkel trip provided even more underwater treasures. The food tailored to my family was "lights out" fantastic!! The snacks-dream for all of my active people.
Thank you for sharing your home with us. Everything was so personalized and special. We cannot say thank you enough from our family to yours.
You two make an amazing team and work so hard to provide a fantastic experience for us!
We will never forget this trip.