Luxury Caribbean Catamaran Charters
Catamaran luxury yachts are an amazing way to vacation in the Caribbean and tour the absolute beauty of the US Virgin Islands (USVI) and British Virgin Islands (BVI) like never before. Not only are catamaran yachts spacious, but they're also exceptional at maintaining a steadier feel for those who may be prone to seasickness.
Here at Caribbean Soul Charters, we offer bespoke, luxury crewed yacht charter booking on catamaran sailboats guaranteed to fulfill your family's dream yachting vacation on the Caribbean sea.
If you're looking for a luxury catamaran sailboat, our concierge yacht charter service will ensure your desires in a Caribbean yacht vacation are met with perfection.
Please select up to five of the below luxury catamarans and email us with your selection and we will do the rest from there.
If you would like to discuss your trip in greater detail so we can customize the ideal trip for you and your loved ones on the best yachts the Caribbean offers, please call +1 (340) 690-1121 or Toll-Free at +1 (877) 432-6700 and let's get started. Be sure to ask for Sue!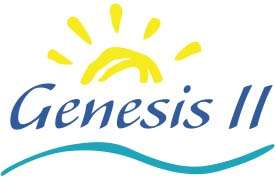 Genesis II SAMPLE MENU
Breakfast 
Served with fresh fruit, yogurt, muesli, granola, coffee and a variety of tea. 
Cinnamon bread stuffed with orange cream cheese baked in creamy eggs, served with maple syrup. 
Mini frittatas with ham and cheese or feta and spinach. 
Traditional English breakfast, eggs, sausage, bacon, fried mushrooms, tomato, baked beans and toast 
Captains Ken's fluffy buttermilk banana pancakes with fresh fruit, sausage and maple syrup. 
Avocado toast topped with a fried egg, tomato, drizzled with chilli oil and sprinkled of homemade dukka. 
Hearty breakfast burrito stuffed with scrambled egg, Spanish rice, avocado, bacon and salsa. 
Baked eggs Benedict topped with a creamy hollandaise sauce 
Omelette of your choice, salmon and goat cheese, cheddar, mushroom and bacon. 
Variety of fresh local French croissants. 
Breakfast sandwich, eggs, Canadian bacon, cheese  
Lunch 
Curried chicken wrap with mango chutney with carrot and pineapple slaw. 
Muffuletta sandwich with tomato, cucumber and feta salad. 
Warm ham and cheese sliders with plantain chips 
Chicken caesar salad with parmesan crisps 
Grilled cheesy, truffle salted, smashed burgers on a garlic bun with kettle chips and greens. 
Quinoa bowl topped with garlic shrimp, beans, corn, avocado with a cilantro lime dressing. 
Chicken, cheese and pepper quesadillas served with fresh guacamole, salsa and sour cream. 
Pumpkin and ginger soup with greens and fresh baked soda bread. 
Mexican salad with charred avocado and popcorn beans with a side of cheese nachos. 
Grazing Board of cold meat, cheese, olives, pickles, veg, dips and fresh baguette. 
Lunch finishes with a variety of treats including homemade cookies and local chocolate. 
Appetizers 
Smoked salmon platter with cream cheese, cappers, red onion and crackers. 
Shrimp ceviche with avocado,  and toasted cumin served with baguette. 
Warm artichoke dip served with nachos chips. 
Brie baked with tomatoes, olive oil and garlic, drizzled with balsamic reduction and topped with fresh basil, served with a variety of crackers. 
Mexican cheese and bean dip with nacho chips. 
Curried lentil dip with pita points. 
Layered crab spread with crackers, 
Charcuterie board with a selection of delectable cheeses, sausage, dried and fresh fruit, nuts and  pickles. 
Pineapple and prosciutto tarts with a hint of chilli. 
Labneh drizzled with olive oil and topped with olive tapenade served with crackers.  
Dinner 
Creamy Shrimp pasta with a green salad and garlic bread. 
Grilled steak with crispy, rosemary potatoes and green beans roasted with lemon and capers topped with crispy prosciutto. 
Grilled teriyaki pork loin with grilled pineapple, rice and snap peas. 
Pork back ribs with stout barbecue sauce, cinnamon sweet potato mash and broccoli salad. 
Jerk chicken with orzo wilted spinach and feta in a pesto dressing. 
Sesame crusted tuna with a ginger lime sauce on a bed of wasabi mashed potatoes and picked cucumbers. 
Blackened mahi mahi topped with a mango salsa  accompanied with coconut lime rice and a green salad. 
Marinated chicken kebabs with a coriander chutney on a bed of spiced Pilau. 
Feta baked with garlic, tomatoes, olive oil, tossed in pasta served on a bed of arugula and fresh baguette. 
Dessert 
Homemade ginger cake topped with Grand Marnier whipped cream. 
Chocolate brownie with ice cream and Grenada chocolate liquor drizzle. 
Butter tart square with ice cream. 
Key lime pie. 
Lemon olive oil cake with fresh fruit and cream. 
Panna Cotta with fresh passion fruit sauce and ginger nuts. 
Lemon cheesecake pots. 
Rum cake with a lime glaze. 
Rich chocolate pudding pots. 
Mango and coconut trifles. 
Cocktails and Sundowners 
Spicy Tequila,  jalapeño and cilantro infused tequila, lime and pineapple juice. 
Gin and Tonic with a twist, G & T a grapefruit slice and mint. 
Captain Ken's Rum Punch. A variety of rum and tropical fruit juice. 
Dark and Stormy. Dark rum, ginger beer, lime wedges. 
Blush. A lemony rosé cocktail with vodka and triple sec. 
Painkiller. Rum, pineapple juice, orange juice and fresh nutmeg. 
Charred Chilli and orange Aperol spritz. Aperol, Prosecco, soda garnished with a charred chilli and orange slice. 
Passionfruit and Lime Cooler. Vodka, soda, passionfruit, lime, brown sugar.