Luxury Caribbean Catamaran Charters
Catamaran luxury yachts are an amazing way to vacation in the Caribbean and tour the absolute beauty of the US Virgin Islands (USVI) and British Virgin Islands (BVI) like never before. Not only are catamaran yachts spacious, but they're also exceptional at maintaining a steadier feel for those who may be prone to seasickness.
Here at Caribbean Soul Charters, we offer bespoke, luxury crewed yacht charter booking on catamaran sailboats guaranteed to fulfill your family's dream yachting vacation on the Caribbean sea.
If you're looking for a luxury catamaran sailboat, our concierge yacht charter service will ensure your desires in a Caribbean yacht vacation are met with perfection.
Please select up to five of the below luxury catamarans and email us with your selection and we will do the rest from there.
If you would like to discuss your trip in greater detail so we can customize the ideal trip for you and your loved ones on the best yachts the Caribbean offers, please call +1 (340) 690-1121 or Toll-Free at +1 (877) 432-6700 and let's get started. Be sure to ask for Sue!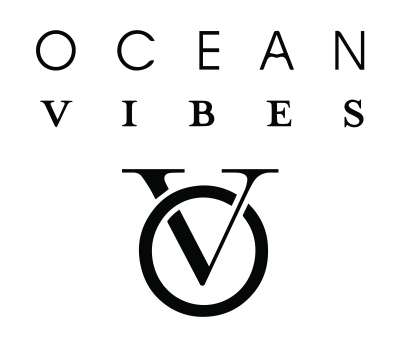 OCEAN VIBES GUESTS COMMENTS
April 2022
No idea where to start… this has been a trip to remember for a lifetime. It is our 25th anniversary and we chose 4 of our favorite couples. Our trip here has surpassed our expectations by far! The location and the boat were amazing. The difference maker was Glen and Ola. The food was as great as I have ever experienced at some of our favorite restaurants. Your hospitality, personalities, etc. made the trip!!! Thank you for such a wonderful experience! I hope to see you both again.Ola - live you and the Baby (weight) I now have to lose.

Rob & Jodi Rolland
April 2022
Thank you so much for such an incredible week! This was a "bucket list" trip for us and it was a dream come true! The food and the hospitality were absolutely incredible! We really enjoyed getting to know both Glen and Ola. What an amazing experience! Thank you!

Bridget & Chad Kelly
April 2022
Glen&Ola - This was fantastic! Dan and I have loves every minute! You guys made this trip worthwhile.

Dan & Suzanne Kimmel
April 2022
Seize the Day! Thank you both for letting us seize 7 days. Made us feel like friends more than clients. True professionals! We will fondly remember this trip for a lifetime. Too many great experiences to list. We are going to try to recreate several of the amazing 5 stars meals.

Ted & Julie
April 2022
Absolutely wonderful!!! Great boat and awesome crew. Thank you so much Ola&Glen. We made memories of a lifetime with old friends and made new ones as well.

The Rankey's (Mike&Rosario)
April 2022
We could not think of a better way to spend our 30th wedding anniversary - great friends, a beautiful cruise and 2 new friends! Thank you for making this a truly outstanding trip. We wish you the best of everything!
Thank you Glen! Thank you Ola!

Missy & Chris
April 2022
Wow! What a fantastic journey. We truly enjoy our time with Glen and Ola (Alex). We appreciated all the history and culture that was expressed to us through out the trip. The food was fabulous. Thank you so much!

The Nichols (Todd & Tina)
March 2022
Fantastic food! Great stories and the best mimosas! Thanks Glen + Ola!
Keep the vibe on, we will be back!

Mark & Tammy Miles, South Carolina
March 2022
Such an amazing trip with Ocean Vibes and our top notch crew, Captain Glen, Ola and Lyndsay. We can not thank them enough! The vibe was the perfect...from the help pre-planning and coordinating everything from food, snorkeling, hiking, birthday cake and serenades and even a private concert on board with local band After Irma (so fun!), to the actual trip with experienced sailors, great service, yoga, and did I mention the beautiful yacht and food? Incredible!

Most importantly, we all appreciated the care, energy and effort that went into making this such a special and unforgettable trip. I had high expectations and they went above and beyond and it was more than I imagined!

Thinking of Ocean Vibes and this crew? Just do it!

Kerry
February 2022
We could not imagine a better week celebrating our 50th birthdays and wonderful friends.

Our highlights: the stunning boat equipped with all you could ask for, the incredibly fresh and creative meals prepared with such attention and care, the crew - Glen, Ola and Lindsey who cared and made us feel so special, the turtles, the snorkeling, the band, and awesome run raft-up that accompanied our concert, and of course the weather, the islands, the beaches, the beauty and the fantastic company! Our two guitarists and the 'wonderful' singing were a highlight for us… but may not have been for the crew :)

Thank you, thank you for the trip of a lifetime that we will never forget! Safe travels and we hope to join you again!

January 2022
Epic trip of a lifetime! Amazing service and experience. One for the books.

Thanks Glen & Alex!!
Kirk
January 2022
Fantastic boat, wonderful sights and excellent staff. Thanks so much for the memories!

Mark & Molly