Luxury Caribbean Catamaran Charters
Catamaran luxury yachts are an amazing way to vacation in the Caribbean and tour the absolute beauty of the US Virgin Islands (USVI) and British Virgin Islands (BVI) like never before. Not only are catamaran yachts spacious, but they're also exceptional at maintaining a steadier feel for those who may be prone to seasickness.
Here at Caribbean Soul Charters, we offer bespoke, luxury crewed yacht charter booking on catamaran sailboats guaranteed to fulfill your family's dream yachting vacation on the Caribbean sea.
If you're looking for a luxury catamaran sailboat, our concierge yacht charter service will ensure your desires in a Caribbean yacht vacation are met with perfection.
Please select up to five of the below luxury catamarans and email us with your selection and we will do the rest from there.
If you would like to discuss your trip in greater detail so we can customize the ideal trip for you and your loved ones on the best yachts the Caribbean offers, please call +1 (340) 690-1121 or Toll-Free at +1 (877) 432-6700 and let's get started. Be sure to ask for Sue!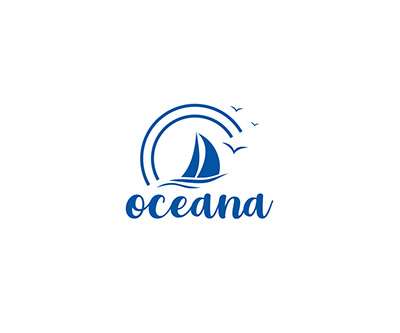 OCEANA 48 GUESTS COMMENTS
May 2022
I've been excited about this trip for months and dang near everything about the last week has exceeded my expectations! The boat is wonderful, but Jon and Tracy were absolutely phenomenal! They added so much to the experience of cruising the BVI. If I could, I'd pick them to crew any charter I ever take in the future. Thank you both so much for this awesome week of sailing!
-Ally
May 2022
It is difficult to imagine anything greater than sailing in the BVI, until you meet John and Tracy and discover a paradise vacation like no other! Both John & Tracy were the most amazing hosts we have ever had the pleasure of meeting. We felt an instant connection with them and consider them our close friends now. John is an unbelievable captain. He knew all there was to know, sailed the vessel perfectly, and even taught us anything we wanted to know about sailing. Tracy is so kind and fun. Her food was 5 star and every meal was so impressive. We were so excited they accepted our invitation to enjoy our time together by eating with us, playing games, and going out to dinner with us. They truly made our vacation one of the best we have ever had and we are already talking about another charter with them soon. I cannot recommend John and Tracy enough. So amazing!
Thank you!
Thank you!
Thank you!

Cheers,
Tim & Julie
May 2022
This was our first trip to the BVI and our first time sailing. This experience was out of this world! John and Tracy were absolutely amazing. John took the time to teach us all about sailing. Tracy made the most amazing meals, and delicious drinks. They were so kind to us and showed us the most gorgeous spots all around the islands. I never knew how much fun wakeboarding and subwinging in the ocean could be. Wee are obsessed with playing games and John and Tracy were always willing to learn them and play along with us! This experience was something we will never forget! New friends and new places. We are already planning our next charter with John and Tracy next year.

Cheers to anchor beers!
Carson and Meredith
10/10
Jon was absolutely amazing!! He made sure we were all taken care of all week and went out of his way to show us the ropes.
10/10
Do whatever you need to do to make sure Jon stays around. He is absolutely awesome!
10/10
Skipper Jon, even though my cabin mate and I may have clogged the toilet, the memories you have created for our crew will always flow through our minds.
10/10
Great skipper! Does an excellent job with the boat while providing a fun experience! I would recommend Jon to anyone wanting to do this trip.
10/10
He went above and beyond his job on a daily basis, showing he was able to be both a social skipper joining us at a few partys and a responsible one by completing all tasks at hand and displaying a tremendous scope of knowledge about everything going on in the shop and on the water. Yacht week is truly lucky to have skippers like John because it shows the people behind the wheel aren't just looking for a free party, they are also looking to educate the guests and provide a level of safe traveling that is unmatchable by any other company out there.
10/10
Jon was an amazing skipper! I felt 100% comfortable with him in control of our lagoon 520. He got along with everyone on the trip and was also the best looking and most tan skipper of the week. Mr Crews is my hero!
10/10
Jon was honestly the best skipper we could've asked for. He went above and beyond to make sure our entire crew had a great time. From offering great recs about activities, to coordinating with the host to help us celebrate someone's wedding anniversary, to pulling us around on a paddle board behind a dinghy to explore the cove where we docked, to introducing us to his favorite local watering holes, he was the best, best, best skipper ever. He was so fun and we all felt completely comfortable putting our lives in his hands for the week because he was so on top of everything. Thanks Jon!!!!
10/10
Jonathan was awesome. Not only a very knowledgeable skipper, but also taught our crew that wanted to learn and was a great guide throughout. He was always two steps ahead of the game prepared for the next destination and thinking ahead.