Luxury Caribbean Catamaran Charters
Catamaran luxury yachts are an amazing way to vacation in the Caribbean and tour the absolute beauty of the US Virgin Islands (USVI) and British Virgin Islands (BVI) like never before. Not only are catamaran yachts spacious, but they're also exceptional at maintaining a steadier feel for those who may be prone to seasickness.
Here at Caribbean Soul Charters, we offer bespoke, luxury crewed yacht charter booking on catamaran sailboats guaranteed to fulfill your family's dream yachting vacation on the Caribbean sea.
If you're looking for a luxury catamaran sailboat, our concierge yacht charter service will ensure your desires in a Caribbean yacht vacation are met with perfection.
Please select up to five of the below luxury catamarans and email us with your selection and we will do the rest from there.
If you would like to discuss your trip in greater detail so we can customize the ideal trip for you and your loved ones on the best yachts the Caribbean offers, please call +1 (340) 690-1121 or Toll-Free at +1 (877) 432-6700 and let's get started. Be sure to ask for Sue!


DEVINE SAILING GUESTS COMMENTS
March 2022
One of the best trips ever. We had a group of 8 and with most of us being boaters, some of us were concerned about having enough room for all of us on a 50' boat. That was not an issue at all. The boat is very wide and spacious. The cabins have plenty of room & each has its own bathroom. The crew were amazing and have the local knowledge of the best places to see and to anchor. The food was great, before the trip we let them know our basic preferences & each night we were pleasantly surprised with what the chef created for us. They just took care of everything so our only job was to relax. We will definitely be back again.

Dan
March 2022
The crew of Devine Sailing are truly the best of the best! We instantly became a team of adventurers in paradise. They worked tirelessly to ensure a good time was had by all! Hospitality att its best coupled with three absolutely delicious meals a day in the most beautiful venues. Can't wait to come again!
- Pam and Bill
Kentucky
March 2022
What a great crew to now call family! We have totally enjoyed all the details Dick and Kim and Steve have done to make sure we have all enjoyed our trip! Food, drinks, sailing, and lots of smiles and laughter
-Kim and Millard
Kentucky
March 2022
From Kentucky with nautical love. You have given us memories which will last a lifetime. Strangers when we arrived, and friends upon departure. Many thanks
-Dave and Jaqlyn

March 2022
Devine Sailing was truly devine! The crew were amazing - they filled every need - food and drink were fantastic. They made sure we had plenty of fun things to do like hiking, paddle boarding, and skimmer board. We highly recommend Devine Sailing
-Matt & Pam
March 2022
Our Kentucky group of 10 had a very relaxing, stress free week. All of our needs were met with such kindness. Strangers are friends you haven't met yet and this crew are now our friends.
-Jim & Jackie
Exceptional crew
We found an awesome boat with an exceptional crew! Yes, you will assume it's too expensive….. you say you wish you could go….. or you can't get away from your kids….. I would love to prove you wrong. It's life changing! You will be surprised how much better your friendships will be, when you leave. This boat puts you in a situation to become so much closer as friends!!! One can't really explain this "WOW" factor. You need to experience it.
Scott
Lots of laughs on this adventure
Ray,
He had so much fun on our sailing trip. Lots of laughs, great food, and adventures. The crew was amazing, and kind. My brain is in overload with all the memories made on this trip. Until we sail again!
Debra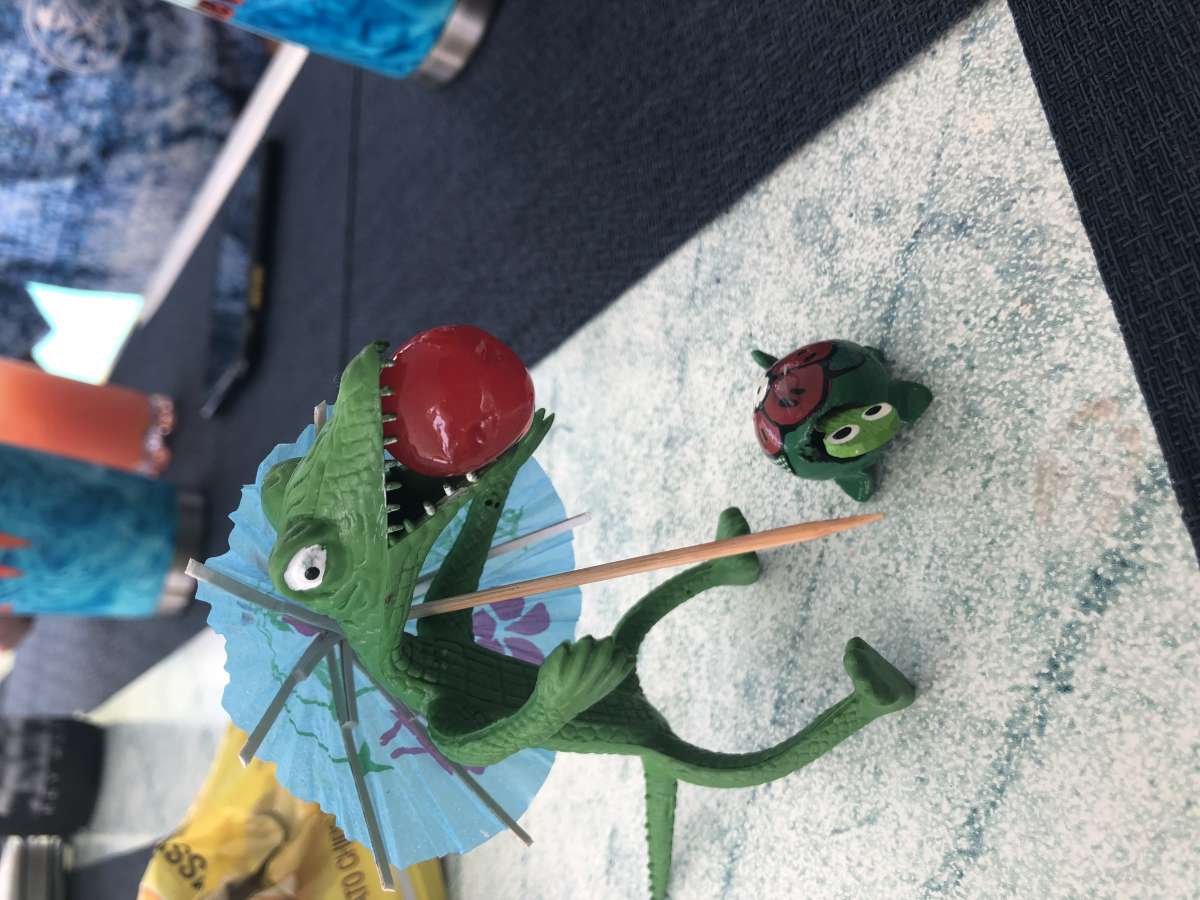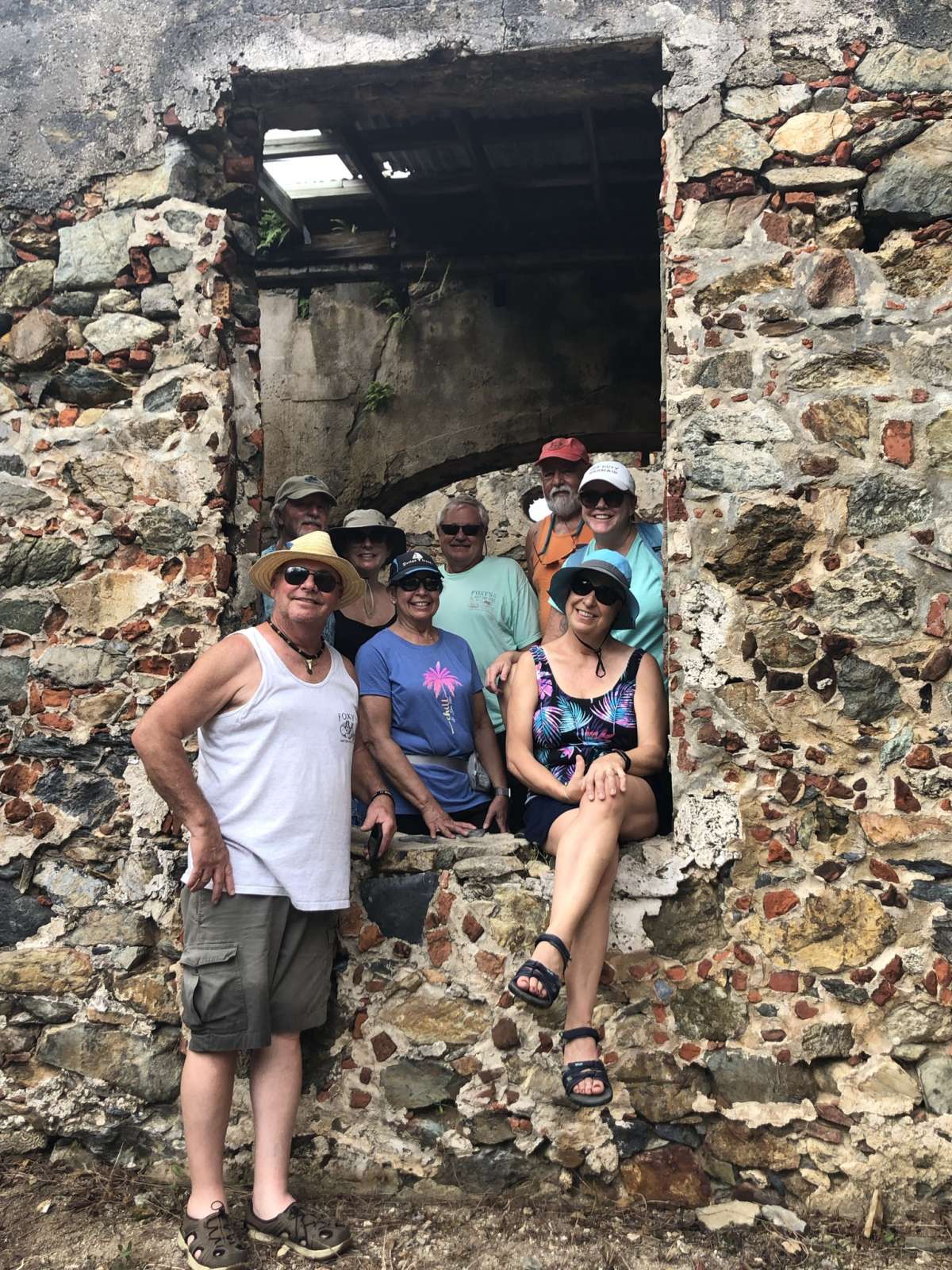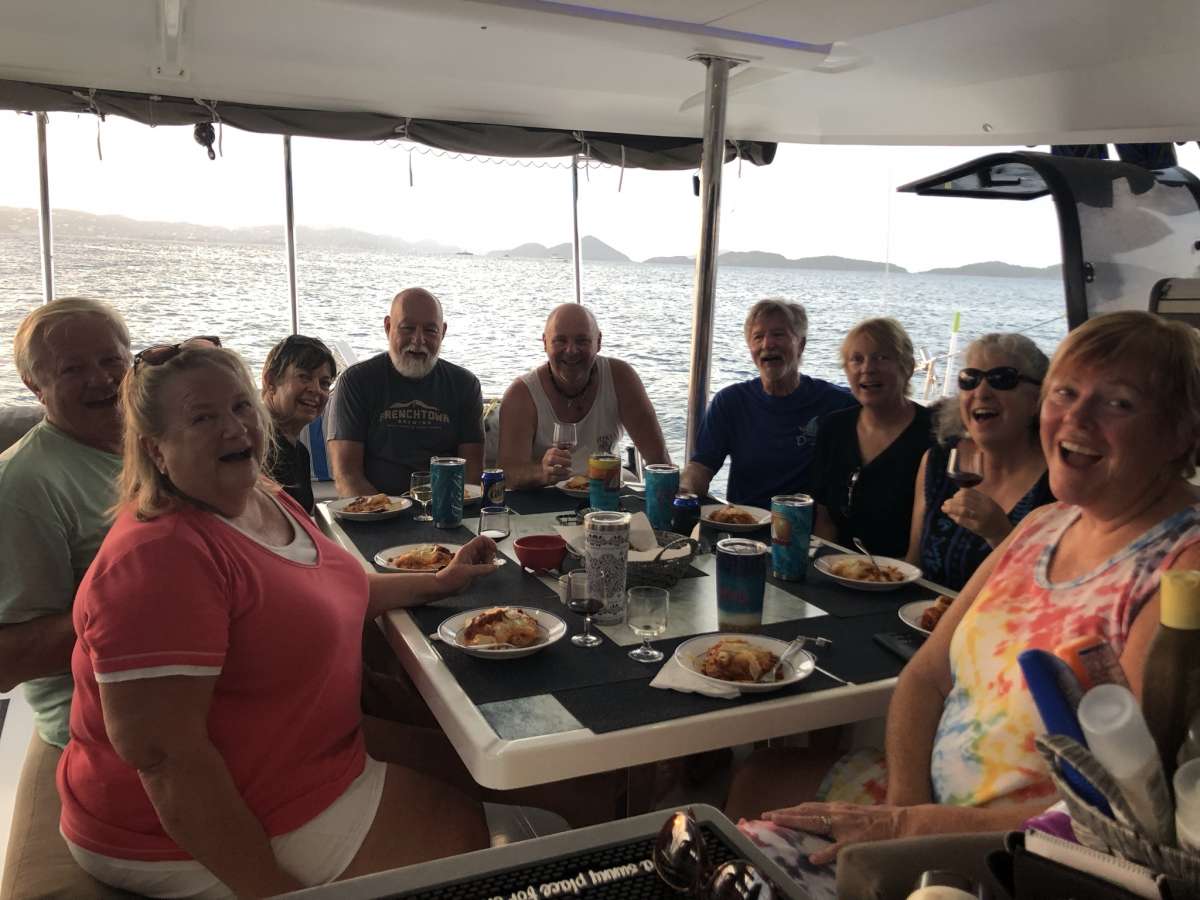 Amazing trip...
We were fortunate to take this amazing trip. You couldn't ask for two better people. We saw so many beautiful places. It was fun, relaxing and amazing!
Would definitely recommend anyone take this trip of a lifetime!!
Trip of a lifetime
This is absolutely the trip of a LIFETIME! We've sailed MANY times with Devine Sailing and you won't find a better experience on the beautiful waters of the virgin islands
DEVINE!
Devine Sailing is just that....DEVINE!!! Best vacation ever! You will be spoiled by scrumptious meals, wonderful crew and captain, and the greatest sailing adventure of a lifetime!! The Virgin Islands are gorgeous! We can't wait to do it again soon!!
Highly recommended
One of the most amazing vacations I've ever experienced. Highly recommend taking a 7 day trip with Captain Dick & Chef Kim on Devine Sailing
Vacation of a lifetime...
Vacation of a lifetime. Highly recommend to everyone! Dick is one of the best captains. So enjoyable
Amazing vacation...

This trip was the most amazing vacation I've taken. I've been 3 times with Devine sailing and you really cannot beat the pricing for the awesome experience. If you want to have an island getaway without all the people, this is it. Staying on the boat for a week is just what my soul needs each time to literally let it all go. I highly recommend Devine sailing, Virgin Gorda, Jost Van Dyke, St. John, and St. Thomas, the amazing beaches, snorkeling, scuba diving, and the quaint little bars, shops, and restaurants you get to visit while aboard the Devine's boat. The trip really was Devine each time!