Luxury Caribbean Catamaran Charters
Catamaran luxury yachts are an amazing way to vacation in the Caribbean and tour the absolute beauty of the US Virgin Islands (USVI) and British Virgin Islands (BVI) like never before. Not only are catamaran yachts spacious, but they're also exceptional at maintaining a steadier feel for those who may be prone to seasickness.
Here at Caribbean Soul Charters, we offer bespoke, luxury crewed yacht charter booking on catamaran sailboats guaranteed to fulfill your family's dream yachting vacation on the Caribbean sea.
If you're looking for a luxury catamaran sailboat, our concierge yacht charter service will ensure your desires in a Caribbean yacht vacation are met with perfection.
Please select up to five of the below luxury catamarans and email us with your selection and we will do the rest from there.
If you would like to discuss your trip in greater detail so we can customize the ideal trip for you and your loved ones on the best yachts the Caribbean offers, please call +1 (340) 690-1121 or Toll-Free at +1 (877) 432-6700 and let's get started. Be sure to ask for Sue!


AMAYA GUESTS COMMENTS
Palmer Charter 20 – 28th May 2023
Amy, Biff & Piers,
Thank you just does not convey the gratitude we feel for your hospitality. You each added your special touches and attention to provide an exceptional experience aboard the Amaya.
So…… Thank you for sharing your wisdom and knowledge of the islands, providing fabulous food & beverages and helping us to have a trip with the memories to last a lifetime! We wish you all the best and continued safe travels!!
Much Love to you all….
Rob & Renee

Biff, Amy & Piers,

What pure joy & bliss you provided to our Boat Worthy crew! From the minute we saw you waving to us from Amaya we felt at home! We learned so many things from each of you. From the bottom of our hearts, we thank you and love you!!
Jill & Joe

To the best crew EVER!
Biff, Amy & Piers, you have been everything and more than anyone could ask for! From skill to personality, you are incredible! You have made every second so enjoyable and most importantly, very memorable! Biff, I will never forget your patience in teaching us to water ski. Amy you are so sweet & full of compliments and one heck of an amazing chef! Piers, thank you for always being there and being so kind. There will never be another crew as great as you all! We will never forget you and we will see you again in the future!
Steve & Sarah

Dear Crew Amaya; Biff, Amy & Piers,
As you know, Allison & I had experienced two previous BVI Charter trips but we had a cat charter on our bucket list. We began the Boat Worthy Crew charter with very high expectations and excitement – the 3 of you provided and experience exceeding both!!
To say this trip was a trip of a lifetime is an understatement with each day full of excellent service, fun, laughs and education.
As we love to say and toast, we must never lose our sense of gratitude and wonderment while we celebrate our fellowship, experiences & memories!!
With our love and Happy Sailing,
Evan & Allison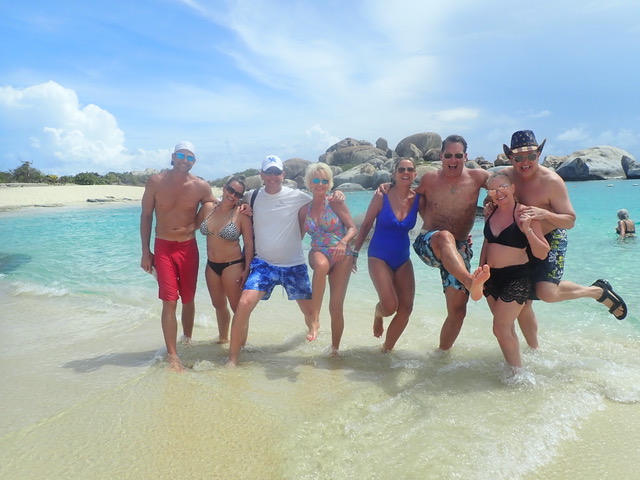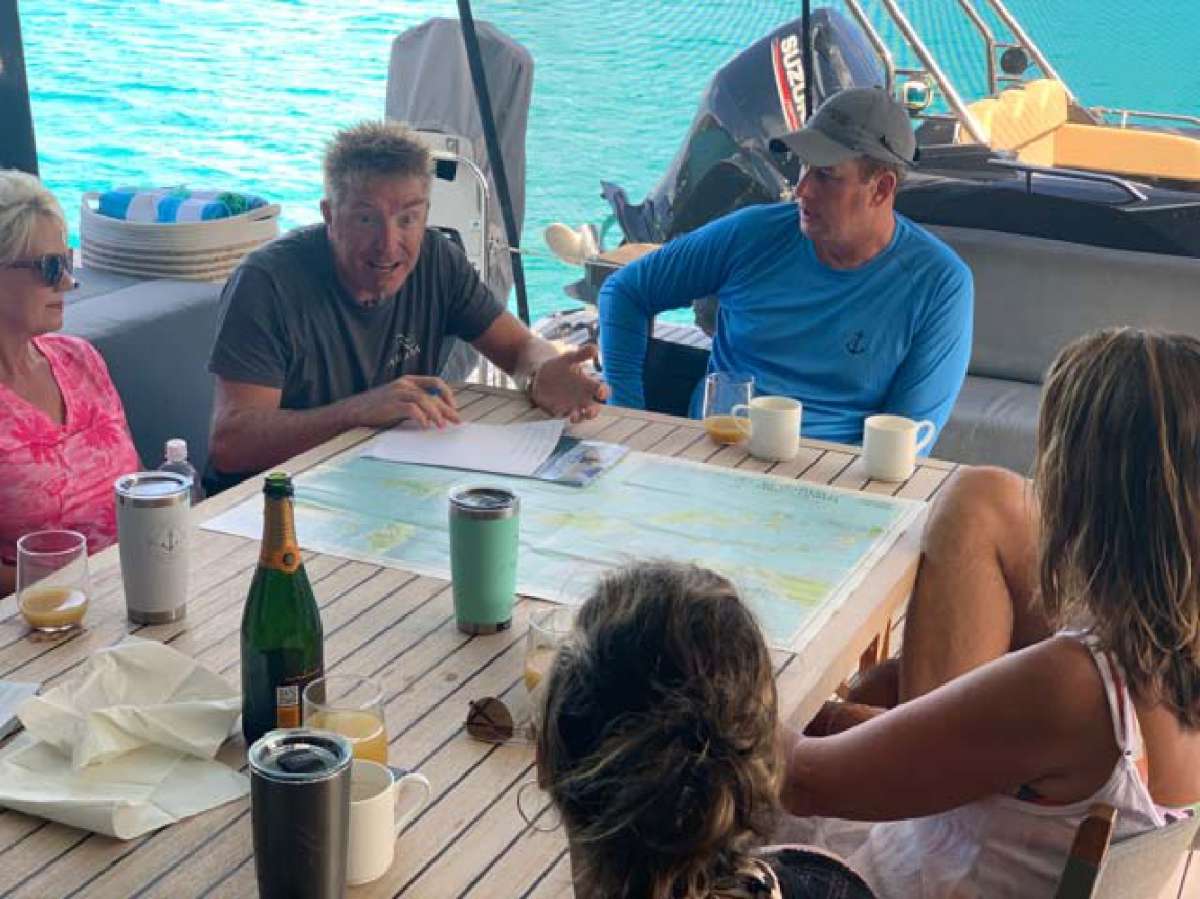 Spring Break April 2023
Thank you to Biff, Amy & Piers,
For what has been now voted the No. 1 Family Vacation we have taken. That is saying lot as it is hard to get our 4 kinds to agree on anything! You all made the trip extra special and we will see you again next year! David.

Amy, Biff, Piers,
Y'all knocked it out of the park with this trip. We all had an AMAZING time. Our family enjoyed every minute. Thank you for all that you did for us.
Much love & gratitude, Jess.

Thank you so much for the most amazing vacation and experience ever. I had the best time with my family & friends and the crew just enhanced our vacation. I appreciate everything that y'all did for us, so thank you. Love Georgia

Overall great experience and had loads of fun. I will miss everyone involved. Don't be sad it's ending, be glad it happened. Love Wilson

Thanks y'all Amy, Biff & Piers for making this trip so amazing! All the things we did over the week were so fun & cool! My most favourite trip ever! Burns

Hi, today is my birthday and I am realllllllly happy because I got to spend time with my family & friends. Love Lila.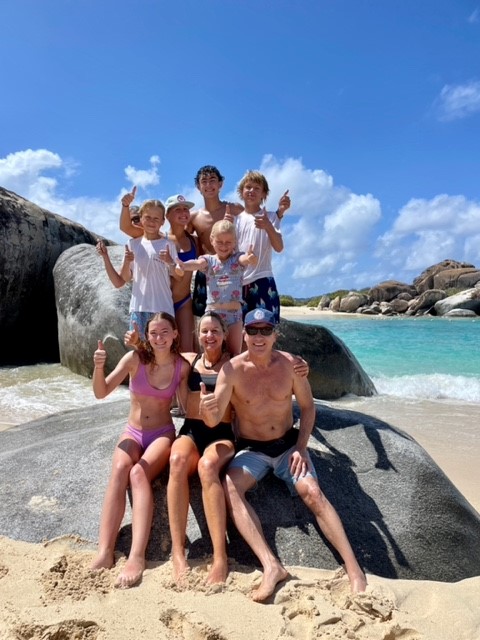 March 2023
My sweet crew -

What a fantastic trip - two weeks of pleasure,laughs, adventures and most important to me,having met three wonderful and beautiful souls.
Amy, Piers and Tommy - you are an exceptional crew and delightful people. So caring and thoughtful - a trip I will treasure always.
Thank you for taking such wonderful care of me and my dearest friends. I love you all - Please keep in touch.
With love & affection & deep respect -
Megan

To Tommy, Piers and Amy,
There are no words which can describe adequately the amazing vacation we have had aboard the Amaya.
You all were incredibly warm, friendly and professional. But really fun too!
We feel we are saying goodbye to friends and we look forward to meeting again.
Everything was perfect!
Best regards and God Bless all of you.
Tony and Katherine
BVI Beyond all our expectations!
Thank You Thank You Thank You!
This was an incredible week mostly because your hospitality onboard made it so special. From the meals to the activities to the local knowledge to the sailing skills, it was beyond all our expectations. The boat is beautiful and the BVI are Paradise… but without this stellar crew it would only have been half as good.
You three make AMAYA the best Charter yacht in the Caribbean. Thank you! The Nunez B, W, H and E

BVI So much fun exploring
Dear Amaya,
Thank you so much for an incredible vacation. The children had so much fun exploring this beautiful catamaran. The adults enjoyed it very much as well. The frozen drinks and the food were incredible as well. Exploring the BVI with the Amaya crew was an overall amazing experience. We hope to be back very soon. The Acosta and Carmony family

Simply The Best
Dear Amaya March 26 2022
This past week has been perfect. We could not have felt more welcomed each and every day. Every meal was delicious – so much that our 11 and 13 year old, found themselves not only trying everything but eating it too.
We have never taken a trip like this before and plan on making it annual. The BVI's are simply beautiful . Amaya has all the frys. Everyone loved the Seabobs. To say we admire Bruce, Begona and Jess is simply an understatement. They are simply the best! We feel so blessed to have gotten a week with them. They made our trip for sure. Thank you & and much love. Kath, Scott, Will and Emma - Connecticut

Pampered Nonstop
Dear Bruce, Begonia and T,
From the moment we stepped aboard Amaya we started having a lifetime experience.
The Amaya is beautifully furnished down to every detail. But the best was being pampered and catered to nonstop. T you were constantly making sure we had everything we needed at all times. Begona I felt like we were eating at a top rated restaurant for every meal. And Bruce you were so attentive to our ever changing plans and were so patient answering all our questions.
We all feel as if we will never have such a beautiful and peaceful experience again. (But we hope we do)!
With much gratitude and fondness Beth, Kristy & Joey, Efraim & Chana
Trip of a Lifetime
Best crew ever. Trip of a Lifetime. Thank you very much for your hospitality. You run a great yacht. Bruce took special care. Begona fed us like royalty. Jessica treated us to lovely drinks and care. You are all so darling. The Barretts and Danielle.
The Amaya is beautiful but the team is spectacular. What a week. 5 star food thanks Begona. Fresh organic gorgeous flavors. She should have her own restaurant. Jessica is a master mixologist and she kept us hydrated and happy the whole trip😊.
And of course Captain Bruce at the ships helm. He was a wonderful Captain and we felt safe and secure as he mapped out the perfect tour of the BVI.
Thank you all for your outstanding attention to detail and your dedication to service. You made our week a most memorable time.
I had not idea what to expect when I was invited to join this trip. The Amaya is a beautiful boat but the hospitality provided by Begona, Bruce and Jessica help to make this an exceptional trip. Thank you all so very much. Dana.
Service was Exceptional
Bruce and Begonia,
Thank you for making my husband's 50th birthday magical. Your food and service was exceptional! Thank you for being so friendly and accommodating of all our needs. This trip exceeded all of our expectations!
Amaya is a beautiful boat but the crew is what made it so special!
Trip of a Lifetime. Thank you! Hollymore & crew

Happy New Year - with kids
Thank you, thank you, thank you for the most incredible week on the most luxurious boat with a world class captain and crew. This is our third charter and it was by far the nicest boat and the very best service. Bruce, the captain, was so accommodating and bent over backward to meet our every need. Begonia was an outstanding chef. Not only were her meals delicious and presented beautifully, she listened 100% to our pre-charter menu requests. Tihana makes an excellent pina colada and is wonderful with kids. The kids loved cooking and hanging with the crew.
BVI Charter Dec 2021
Dear Captain Bruce, Begona and Jess,
Thank you SO much for making our week aboard AMAYA so very special, fun and memorable! Everything was perfect from the service to the itinerary, to the excursions, delicious cocktails and incredible gourmet meals. Every one on board will treasure the memories, fun, dancing, sailing, laughing, meals for many years to come. Thank you for helping celebrate "DFG" and Rauchelles' birthday with special décor 7 gifts. We hope to keep in touch and look forward to our next time with you & AMAYA.
Wishing you fair winds and following seas!
All our best Damon, Rauchelle, Jim, Jackie, John, Jennie, Kurt and Nancy (aka the "DFG" crew)

November 2021 BVI
Dear Amaya,

We are grateful to have experienced an amazing trip with our family. The memories on the boat will last a lifetime. Begona and Bruce were kind, hard working andwonderful crew to everyone onboard. From gourmet meals, smooth sails,water sports and making sure our cabins had everything we need - this was an incredible vacation for all. We can't wait to comeback and explore more of the BVI from the comfort and luxury Amaya.

Seeya soon!
Jessa, Steve, Hudson, Bella and Emerson.