Luxury Caribbean Catamaran Charters
Catamaran luxury yachts are an amazing way to vacation in the Caribbean and tour the absolute beauty of the US Virgin Islands (USVI) and British Virgin Islands (BVI) like never before. Not only are catamaran yachts spacious, but they're also exceptional at maintaining a steadier feel for those who may be prone to seasickness.
Here at Caribbean Soul Charters, we offer bespoke, luxury crewed yacht charter booking on catamaran sailboats guaranteed to fulfill your family's dream yachting vacation on the Caribbean sea.
If you're looking for a luxury catamaran sailboat, our concierge yacht charter service will ensure your desires in a Caribbean yacht vacation are met with perfection.
Please select up to five of the below luxury catamarans and email us with your selection and we will do the rest from there.
If you would like to discuss your trip in greater detail so we can customize the ideal trip for you and your loved ones on the best yachts the Caribbean offers, please call +1 (340) 690-1121 or Toll-Free at +1 (877) 432-6700 and let's get started. Be sure to ask for Sue!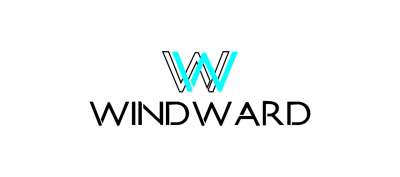 WINDWARD 5.4 GUESTS COMMENTS
July 2022 - Broker provided survey
What was your first impression of the yacht?
Excellent – loved the food spread, the clean lines, the level of quality

Was advertised equipment onboard and in good condition?
Yes

Did the skipper/hostess make you feel welcome and comfortable onboard?
Absolutely

Did you feel free to choose activities?
Yes

Please provide specific comments regarding your skipper and hostess.
Wouts and Kelly are outstanding. I teared up when I left. We are new to sailing crewed charters and weren't sure what to expect – but I never expected the level of service that they gave. Beginning with the very first day, they intuitively knew how much to hang out with us so that we didn't feel alone but not so much that it felt intrusive. They would walk us to places so we knew where to go on times we were just with our family, but happily they also joined us on multiple occasions so it was a perfect blend. Honestly, I cannot imagine a more perfect crew. We had an amazing vacation. I have nothing negative to say in any way – I can't even think of any constructive criticism. They were fantastic.

Were the meals and beverages as you expected?
They were way above what I expected. From the beginning spread, to breakfast and snacks, to the captain's cocktail – superior presentation and quality.

If you made any special requests were they met?
100% and above. They decorated the boat for my 50th birthday and we enjoyed cake for breakfast (in addition to the amazing breakfast) – I teared up I was so surprised.

Overall impression

Was this your first visit to the BVI?
Yes

Would you recommend this yacht for a charter vacation?
Yes
March 2022 - Broker provided survey
Comment on the comfort onboard Windward 54 : great 100%
Comment on the condition of Windward 54 : pristine
Comment on the cleanliness of Windward 54: pristine
Comment on the congeniality of your Captain and crew: Great to get along with
Comment on the service of your Captain and crew: Absolutely great
Comment on the fun aspect of your Captain and crew: No problems there
Comment on the expertise of your Captain and crew: Could not be better
Comment on the quality of your meals: 110%
Comment on the presentation of your meals: in great shape
Would you charter this yacht again? YES
Best vacation ever!
Best vacation ever - leaving the stresses of life behind! Wouts and Kelly are amazing humans and we are so thankful for them keeping our family safe while giving us the adventure of a lifetime. The places and exploration exceeded our imagination, the food was incredible, healthy, tasty - just amazing, but the company was the best! Thank you to Wouts and Kelly for sharing a bit of themselves with our family.
2021
Thanks to Captain Wouts and Chef Kelly for an awesome week and experience! From the first day they both made us feel like we were family. The trip would not have been the same with anyone else. They made the kids feel comfortable and like family as well. It was such a pleasure getting to know them both and we look forward to seeing them again.
2021
This was our first charter family vacation and wished we had done it sooner! It was the best family vacation we ever experienced. For the first time, as parents, we were not exhausted after the vacation for having to plan daily excursions and meals throughout the trip. Captain Wouts was incredible with our three teen boys. He kept them busy everyday. His patience and thoughtfulness with teaching the boys how to wakeboard was a highlight. His daily excursions were out of this world! He knew all the special spots and was able to get us in and out well before the tourist crowds. He was so kind and willing to answer all our yachting questions as we are planning on purchasing a similar boat when we retire. Chef/Crew Kelly was equally remarkable. Her food was out of this world! My picky boys cleaned their plate every single meal! She and Wouts kept our drinks full, bellies filled and memories over-flowing. By the end of the trip, they felt like family and it was hard to say goodbye. I cannot recommend this Crew enough for a family experience that will last a lifetime!
An amazing time....
Capt Wouts and Chef Kelly made this trip an amazing time, we really enjoyed everything and we are so grateful to meet such lovely people - as they are - and to spend such a great time together! Thanks a lot for caring, we will never forget and hope to see them both again!
This vacation worth every penny...
Capt Wouts and Chef Kelly are far better than we could've ever imagined. They are true professionals and have the absolute best personalities a charter guest could ask for. They're excellent with children and wise beyond their years. Kelly is an amazing chef, she went so far beyond our expectations. She's also a great crew member when Capt Wouts needed assistance with the anchor, dinghy, etc. This trip, and most importantly the crew made this vacation worth every penny.
February 2022
Amazing trip! The sailing, the food, the views, the food, the islands, the food, the captain, the food, the amazing chef and her food. You both made our trip unforgettable, we hope to be back to the BVI. Specifically with you. PS, if you need the third crew member, I can fill the barista position.
March 2022
We expected a great trip and it exceeded our expectations. Kelly provided incredible food and Wouts gave us leadership in watersports and sailing. Can't imagine how it could be improved.

It was a blast! The water was clear and the beaches were nice. It was the best time ever, the snorkeling was fun. (10 year old)

Great food, ship and team, thanks! What a holiday. A beautifully appointed 5 star restaurant which went to the best locations in the islands. So comfortable and made even more so with Wouts and Kelly- always capable and helpful and so skilled at what they do. Great seamanship and teamwork- set the new record to Anegada. Hope to see you both again for another perfect holiday.
April 2022
To my dearest Kelly and Wouts, Thank you!!! Y'all were amazing, this entire trip was amazing from start to finish, the food was absolute perfection. We loved having you join us at the bars and playing our games with us! Thank you for giving us new words to use and keeping us laughing. We all agree this was the best crew ever!! You survived the Bumpass family and the Diamonds, and Baxter. Thank you! Thank you Kelly and Wouts for the absolute BEST week! I couldn't have imagined a better pair to entertain and play with our kids. Lulu and Webb loved absolutely every minute of our trip. The food was outstanding, I will be trying to copy so many of your meals Kelly and Wouts is the captain extraordinaire. Everyday was a fun and new adventure and we can't thank you enough for helping us make so many fun memories. This was the most wonderful family trip we have ever taken! The food, the scenery, the activities, but most of all Kelly and Wouts. They make the best team and we would definitely sail with them again. We love y'all!
May 2022
Windward and crew were the best, gave us a family vacation to see the BVI's and enjoy all the wonders of the Caribbean. We enjoyed this awesome vacation, food, sights and water… so much fun. Had a fun relaxing time. We will be back.
June 2022
Thank you so much for an amazing trip. It was everything we ever hoped for and more. Truly wonderful in every way, thank you so much for your gracious hospitality and all your efforts. We hope we can sail with you guys again.