Luxury Caribbean Catamaran Charters
Catamaran luxury yachts are an amazing way to vacation in the Caribbean and tour the absolute beauty of the US Virgin Islands (USVI) and British Virgin Islands (BVI) like never before. Not only are catamaran yachts spacious, but they're also exceptional at maintaining a steadier feel for those who may be prone to seasickness.
Here at Caribbean Soul Charters, we offer bespoke, luxury crewed yacht charter booking on catamaran sailboats guaranteed to fulfill your family's dream yachting vacation on the Caribbean sea.
If you're looking for a luxury catamaran sailboat, our concierge yacht charter service will ensure your desires in a Caribbean yacht vacation are met with perfection.
Please select up to five of the below luxury catamarans and email us with your selection and we will do the rest from there.
If you would like to discuss your trip in greater detail so we can customize the ideal trip for you and your loved ones on the best yachts the Caribbean offers, please call +1 (340) 690-1121 or Toll-Free at +1 (877) 432-6700 and let's get started. Be sure to ask for Sue!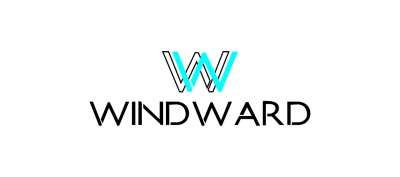 WINDWARD 5.4 GUESTS COMMENTS
June 2022
Wow! We had a spectacular trip. First trip to the BVI and Jon+Tracy made it a memorable vacation. The itinerary was prefect - hitting all the beautiful coves and islands. We were spoiled each day with wonderful meals and adventures. Tracy and Jon were delightful, professional and accommodating.

Thanks Tracy & Jon!
Best, Mike & Marie
June 2022
Spent the last 8 days with the wonderful crew of the Oceana touring the nooks and crannies of the BVI. Tracy is a wizard in the kitchen, presenting amazing meals every day. Jon is the sailing guru and kept everything running smooth the entire way. Jon and Tracy having the talent, knowledge and attention to detail made this experience most memorable and leaving a lasting impression of how much they care about making sure you are comfortable and happy the entire voyage.
Cheers,
Ricky and Amy
June 2022
EXCEPTIONAL EXPERIENCE FROM DOCK TO DOCK!

We had an amazing vacation in the BVI on Oceana from the moment we entered the boat and were greeted by our strikingly good looking crew, Jon and Tracy. Jon and Tracy beautifully decorated the boat with striking, elegant coastal decor! Every detail is accounted for with the very best equipment and decor.

Jon is an impressive captain! We felt safe with his skilled competence and confidence! Impressive how knowledgeable he is! He also strives to create the ultimate experience for his guests.

Tracy is a 5 star chef! Every meal was a work of art and delicious! Tracy's calm, patient style made our vacation an exceptional experience! We especially appreciated their taking us to the very best places in the BVI! We didn't have to think about anything! The ultimate vacation! Thanks Jon and Tracy!
June 2022
From start to finish this trip was AMAZING! Captain Jon did an excellent job of picking just the right spots for us to enjoy the good life. We had some great snorkeling and lots of fun playing with all the toys. Tracy did an amazing job on all of our meals, it is going to be difficult to get back in a routine of not eating as much. Oh, and I almost forgot! Kelly started this whole adventure off with some delicious rum punches when he picked us up at the airport. Thank you so much Tracy for making this family vacation so memorable!
-Beth, Kees, Matthew, Kaitlin, Jen and Jema
May 2022
I've been excited about this trip for months and dang near everything about the last week has exceeded my expectations! The boat is wonderful, but Jon and Tracy were absolutely phenomenal! They added so much to the experience of cruising the BVI. If I could, I'd pick them to crew any charter I ever take in the future. Thank you both so much for this awesome week of sailing!
-Ally
May 2022
My first trip to the BVI is one to remember! I cannot imagine a better crew than Tracy and Jon. Everything was absolutely perfect. Food, fun, sailing and everything in between. I don't know if I'd ever be able to sail with any other crew. I'm coming down with friends and Jon and Tracy will be the captain and chef no doubt!

Cheers to the best (and a BVI sail to remember)!

Love, Jodi
May 2022
It is difficult to imagine anything greater than sailing in the BVI, until you meet John and Tracy and discover a paradise vacation like no other! Both John & Tracy were the most amazing hosts we have ever had the pleasure of meeting. We felt an instant connection with them and consider them our close friends now. John is an unbelievable captain. He knew all there was to know, sailed the vessel perfectly, and even taught us anything we wanted to know about sailing. Tracy is so kind and fun. Her food was 5 star and every meal was so impressive. We were so excited they accepted our invitation to enjoy our time together by eating with us, playing games, and going out to dinner with us. They truly made our vacation one of the best we have ever had and we are already talking about another charter with them soon. I cannot recommend John and Tracy enough. So amazing!
Thank you!
Thank you!
Thank you!

Cheers,
Tim & Julie
May 2022
This was our first trip to the BVI and our first time sailing. This experience was out of this world! John and Tracy were absolutely amazing. John took the time to teach us all about sailing. Tracy made the most amazing meals, and delicious drinks. They were so kind to us and showed us the most gorgeous spots all around the islands. I never knew how much fun wakeboarding and subwinging in the ocean could be. Wee are obsessed with playing games and John and Tracy were always willing to learn them and play along with us! This experience was something we will never forget! New friends and new places. We are already planning our next charter with John and Tracy next year.

Cheers to anchor beers!
Carson and Meredith
May 2022
Tracy and Jon have been the best captain and chef! Every meal has been fantastic and every step along the way has been great! And I have asked many questions and Jon and Tracy have answered all of them. The time has flown by and I hate to leave, but all good things must come to an end. I would request Jon and Tracy again.

Tracy's skills in the kitchen were awesome. So much talent and every meal was so tasty! Thank you Jon and Tracy for the most wonderful week aboard Oceana. Hopefully we will see you again.

Safe sailing and good health to both of you.
-Lee and Jake
May 2022
To put it simply, I did not want this trip to end! The BVI is one of the best places on earth and this charter reconfirmed that feeling for me. The Oceana is a fabulous vessel and it was amazing to be part of the group to be it's first quests.

Tracy and Jon, thank you for creating an easy going and relaxing experience. From the sailing to the water sports, to the beyond delicious meals, to chilling with a glass of wine or other "beverage" ;) it was all incredible!
Bet of luck with your future charters and once again - an open invite if you are ever in Boston!
-Suzy
May 2022
It was a distinct pleasure to be one of the first charters on this fantastic boat! Great to enjoy all its fantastic toys from the swim platform, the drone, and jet pods. The boat really makes you feel at home. Now the best part and the most enjoyable is the crew!! Tracy and Jon are wonderful, gracious hosts. Words cannot express their warmth and attention to the needs and wants of their guests.
Tracy's meals were out of this world. Each day, morning, noon, and night. We didn't want for anything. She always had a smile. Jon, what can you say, but he made sailing a pleasure. His knowledge and experience was evident in how he managed the boat. They are a great team and we enjoyed their company on and off the boat.

In summary, Oceana and Tracy and Jon. Great! Great! Great!
-Dale