Luxury Caribbean Catamaran Charters
Catamaran luxury yachts are an amazing way to vacation in the Caribbean and tour the absolute beauty of the US Virgin Islands (USVI) and British Virgin Islands (BVI) like never before. Not only are catamaran yachts spacious, but they're also exceptional at maintaining a steadier feel for those who may be prone to seasickness.
Here at Caribbean Soul Charters, we offer bespoke, luxury crewed yacht charter booking on catamaran sailboats guaranteed to fulfill your family's dream yachting vacation on the Caribbean sea.
If you're looking for a luxury catamaran sailboat, our concierge yacht charter service will ensure your desires in a Caribbean yacht vacation are met with perfection.
Please select up to five of the below luxury catamarans and email us with your selection and we will do the rest from there.
If you would like to discuss your trip in greater detail so we can customize the ideal trip for you and your loved ones on the best yachts the Caribbean offers, please call +1 (340) 690-1121 or Toll-Free at +1 (877) 432-6700 and let's get started. Be sure to ask for Sue!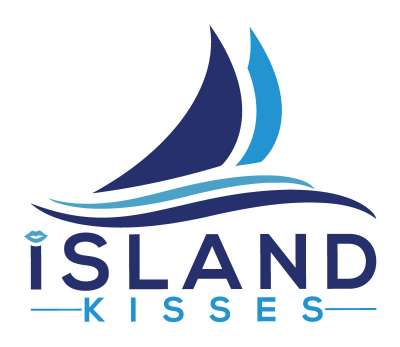 ISLAND KISSES SAMPLE MENU
● BREAKFAST ●
Buffet Style
Plated freshly baked English muffin, buttered and topped with crispy bacon, poached egg and hollandaise sauce for a delicious eggs Benedict
Shakshuka eggs with cumin,topped with crumbled feta and shredded coriander
Served with fresh toast straight from the skillet
Scrambled eggs with smoked salmon on crisp potato rosti
Pancakes served with maple syrup
Platter of beautiful local fruits
Chia puddings topped with mango and dragon fruit stars
Freshly baked pastries
Cheese and cold cuts
● SNACK TIME ●
Fresh out of the oven, blueberry muffins made perfect to warm you after a late morning swim stop!
Mediterranean mezze platter with cheeses, garlic mushrooms, whipped feta dip, dipping bread, crackers and cold cuts
● LUNCH ●
Locally sourced fresh fish ceviche
Citrus engulfed fish, mixed with creamy avocado, onion, cherry tomato, green chili and coriander
Corn chips to accompany for scooping!
Corn on the cob and slices of baked sweet potato
Grilled salmon with crispy skin served on a bed of cous cous salad, mixed with fresh herbs, pomegranate, feta, cherry tomatoes and a creamy dressing
Freshly baked focaccia bread
Mexican fiesta!  
Pulled BBQ pork or bean tacos with crunchy or soft shells - Topped with pickled onion and coriander
Cheesy quesadillas, served warm! 
Cheesy nachos, sour cream and Guacamole
Tel Aviv style chicken salad
Juicy chicken mixed with cucumber, cherry tomatoes, olives and onion
Slathered in fresh hummus, and lemon juice while on top of crispy cos lettuce for added freshness and crunch Finally, topped with a boiled egg and some paprika
Selection of sushi platter
Maki, inside out rolls (California rolls), nigiri and hand rolls
All made with a range of fresh fish and vegetables
Accompanied by pickled ginger and wasabi
Vegan harvest bowls
Quinoa, zucchini and carrot ribbons, roasted chickpeas, avocado and tangy nut dressing
Veggie fritters, with broccoli, sweet potato, carrot and chives
Beautifully Golden with a spoon of creme fraiche on top
Served on a bed of arugula
● DINNER ●
Honey & soy glazed chicken, dusted with sesame seeds and fresh spring onion
Red cabbage slaw, with apple and mayo and leafy green salad with ginger vinaigrette
Lemon and garlic butter sea bass, delicate and seasoned
Charred asparagus, topped with roasted almonds flakes and leafy salad, light and vibrant
Polenta and parmesan fries
Crab/ lobster/ prawn boil with old bay seasoning
Accompanied with creamy dipping sauce
Served with lightly dressed arugula salad and baby potato and green bean salad
Creamy Chilli and lemon prawn linguine, topped with two sautéed prawns
Mixed leaf salad with olive oil and balsamic dressing
Freshly baked bread rolls
Peppercorn crusted strip steak with garlic mash, lemon roasted asparagus, balsamic pearls and red wine reduction 
Scallops cooked in butter, on squash purée 
● DESSERT ●
Fresh strawberry shortcake and cream trifles
Carmel cheesecake with buttery crust
Deconstructed cinnamon apple crumble with dollop of vanilla ice cream
Sweet and tangly lemon meringue squares