Luxury Caribbean Catamaran Charters
Catamaran luxury yachts are an amazing way to vacation in the Caribbean and tour the absolute beauty of the US Virgin Islands (USVI) and British Virgin Islands (BVI) like never before. Not only are catamaran yachts spacious, but they're also exceptional at maintaining a steadier feel for those who may be prone to seasickness.
Here at Caribbean Soul Charters, we offer bespoke, luxury crewed yacht charter booking on catamaran sailboats guaranteed to fulfill your family's dream yachting vacation on the Caribbean sea.
If you're looking for a luxury catamaran sailboat, our concierge yacht charter service will ensure your desires in a Caribbean yacht vacation are met with perfection.
Please select up to five of the below luxury catamarans and email us with your selection and we will do the rest from there.
If you would like to discuss your trip in greater detail so we can customize the ideal trip for you and your loved ones on the best yachts the Caribbean offers, please call +1 (340) 690-1121 or Toll-Free at +1 (877) 432-6700 and let's get started. Be sure to ask for Sue!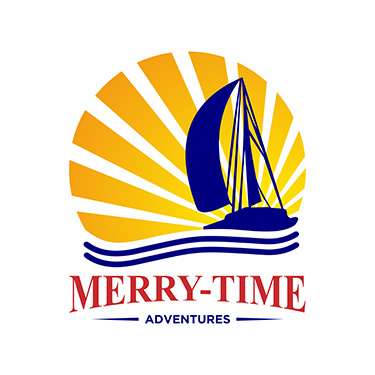 MERRY-TIME GUESTS COMMENTS
July 2022
Honestly, I can't say enough about how wonderful this trip was. It was the most expensive trip we have done yet and I don't regret any of the dollars spent. Dwayne and Olga were absolutely terrific, couldn't have asked for a better crew. Dwayne took the time with us at the start of the trip to work through the itinerary and made great suggestions. Olga met our every expectation with the food and accommodated all of our needs from GF to Vegetarian sitting alongside bacon lovers😁. They really made the trip extra special. The boat was well appointed and fit our two families perfectly. The attention to detail across the board was outstanding.

I would (and already have) highly recommend the crew, boat and our broker. You guys simplified the planning and coordination and provided all the crazy Covid needs to us as everything was changing. Thank you so much for helping to make this delayed 50th celebration a huge 55th success!
July 2022 - Broker provided survey
Rating of Yacht & Crew:
(5 Being the Highest) 5

Was the yacht comfortable and clean?
I will never be able to say enough good things about our experience. Ever.

Was the yacht well ventilated?
The yacht was more than comfortable temperature wise, and airflow.

Was the crew friendly and accommodating?
The crew is what took this trip from wonderful to epic. I cried when I left. Literally. Olga & Dwayne took such good care of us and gave us the trip of a lifetime. I will never forget them, or the way they welcomed our family.

Was the food good and well presented?
I am a Chef and I documented everything Olga made. It was stunning. I was not only blown away by her presentation but also by the quality of her dishes. 12/10.

8. Additional comments about the yacht and crew?
Just 10/10. I couldn't have dreamed of a better experience. I am afraid to go on another because this was just SO magical. Everything came together and we were given the trip of a lifetime and we will be forever grateful.

Cruising Area
Did you like the area you chartered in?
100% We hit everywhere we wanted and more. Dwayne is amazing!!!!!
February 2022
Dwayne & Olga,

Thank you for a beautiful boating adventure in the BVI. We had a wonderful time on our first time yachting around the islands. Dwayne took excellent and expert care as Captain. Olga produced meals beyond all expectation as chef. Thank you!
February 2022
Dear Olga & Dwayne,

Thank you for a wonderful week of tip-toeing around the islands! Olga's meals and presentation kept us wow-ed - Indian, Russian, Brazilian cuisine, our very own comfort foods! Dwayne took us on all over the BVI and it was just excellent!
What a great trip!!
Captain Dwayne and Chef Olga were truly amazing and so fun to experience the BVI with. Thank you for your help in getting through all of the planning and protocols that were in place. It was nice that the COVID protocols back into the US were dropped during our trip, I figured that was just another trick Captain Dwayne had for us! Dwayne and Olga really did so much to give our family the trip of a lifetime. Captain Dwayne and Chef Olga were great!! Dwayne made sure he understood what we wanted to experience and went well beyond our expectations to show us as much of the BVI as possible. Olga always had a snack ready for us and the meals on board were not only delicious, but presented beautifully. Merry Time was a wonderful experience. It was our first time on this type of trip, but we have no complaints with the layout of the vessel or the amenities on board. Dwayne and Olga kept all areas extremely clean and comfortable, both when moving and when moored. Our family spent a lot of time on the fly bridge enjoying the breezes and scenery.