Luxury Caribbean Catamaran Charters
Catamaran luxury yachts are an amazing way to vacation in the Caribbean and tour the absolute beauty of the US Virgin Islands (USVI) and British Virgin Islands (BVI) like never before. Not only are catamaran yachts spacious, but they're also exceptional at maintaining a steadier feel for those who may be prone to seasickness.
Here at Caribbean Soul Charters, we offer bespoke, luxury crewed yacht charter booking on catamaran sailboats guaranteed to fulfill your family's dream yachting vacation on the Caribbean sea.
If you're looking for a luxury catamaran sailboat, our concierge yacht charter service will ensure your desires in a Caribbean yacht vacation are met with perfection.
Please select up to five of the below luxury catamarans and email us with your selection and we will do the rest from there.
If you would like to discuss your trip in greater detail so we can customize the ideal trip for you and your loved ones on the best yachts the Caribbean offers, please call +1 (340) 690-1121 or Toll-Free at +1 (877) 432-6700 and let's get started. Be sure to ask for Sue!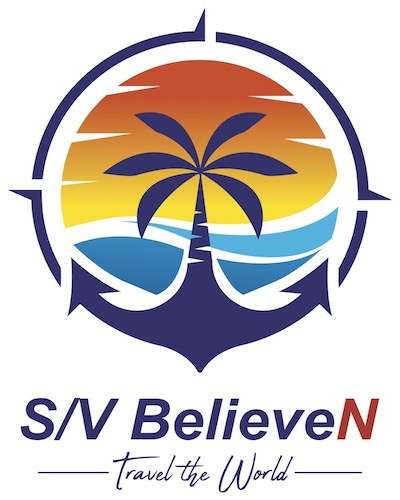 BELIEVEN SAMPLE MENU
Breakfast
Toasted Brioche, topped with Boursin scrambled eggs and crispy pancetta
Ham & Leek frittata, served with a "Yacht Tart" breakfast pastry
Fresh made apple streusel muffins, and Greek vanilla yogurt parfaits with granola, berries and coconut shreds
Warm country biscuits, topped with scrambled eggs and covered in homemade sausage gravy
Avocado toast – Sliced or smashed avocado, mascarpone cheese and drizzled with a balsamic glaze, served with a ham & egg cup
Cinnamon waffles topped with a mixed berry compote, maple syrup and fresh whipped cream with a side of breakfast meat
Sausage patty topped with roasted sweet potatoes, crispy leeks & a poached egg
Lunch
Tom Kha soup – a creamy yet tangy Thai coconut chicken soup served with fresh vegetable spring rolls and peanut sauce
Taco Salad- greens, ground turkey, black beans, tomatoes, black olives, shredded cheese all served in a crispy tortilla bowl, salsa and fresh guacamole
Salad Lyonnaise – Frisee or greens mixed with freshly made croutons and lardons, dressed in a Dijon vinaigrette and topped with a warm poached egg
BBQ Pulled pork sliders – Pulled pork on a sweet bun, topped with coleslaw and pickles, served with homemade french fries and fry sauce.
Full Leaded Jacket – White cheddar, Chili Cheeseburger slider, red onion, candied bacon and a fried egg, inside a cinnamon roll "bun". This one requires a fork!
Chicken salad sandwich – cubed chicken, grapes, celery, almonds and a creamy dressing, served on a croissant with a fresh fruit side
Blackened Shrimp Tacos, served with a cilantro slaw, and topped with a pineapple mango salsa
Appetizers
Bruschetta – a garlic toasted baguette, topped with tomatoes, garlic, fresh burrata and a prosciutto rose and basil leaf
Watermelon Salad – a refreshing salad of watermelon, hearts of palm, cherry tomatoes, feta, microgreens, avocado and drizzled with a balsamic glaze
Avocado apple salad – crumbled bacon, diced apples, avocado, cucumber and minced red onion tossed in a lemon olive oil, topped with a pesto drizzle
Melon Caprese Salad – sweet melons, burrata and prosciutto tossed with a basil infused lemon vinaigrette
Mussels – Fresh mussels and cherry tomatoes, sauteed in a white wine, garlic, lemon butter sauce, served with toasted baguette
Charcuterie board of meats, cheeses, nuts and fruits, served with an assortment of sweet and savory accompaniments
Creamy Spinach and artichoke dip puff pastry
Entrée
Pork Tenderloin in a honey, ginger glaze, served with a crispy potato cake and roasted broccolini
Seared salmon in a sweet ginger sauce, served over rice with garlic stir fried bok choy
Mahi-Mahi filet, served atop a bed of jasmine coconut rice and topped with a Caribbean mango salsa
Beef Tenderloin, served with a garlic potato puree, asparagus and roasted fennel
Roasted garlic & cherry tomatoes, toasted pine nuts, fresh basil and linguine, topped with a crispy parmesan tuile
Lobster fettuccini in a white wine, garlic herb cream sauce, served with warm bread to soak up the sauce
Pepper crusted tuna with a wasabi cream sauce, served over rice with a side of stir-fried, garlic green beans
Desserts
Warm Marsala Poached Pears, drizzled with marsala sauce, and topped with mascarpone cream and candied pecans
Warm cinnamon churros, vanilla bean ice cream and a chocolate ganache dipping sauce
Cheesecake tartlets topped with fresh fruit mint leaves
Decadent white chocolate mousse topped with raspberries
Champagne oranges with fresh whip and chocolate shavings
Individual chocolate cakes, covered in a chocolate ganache with a raspberry coulis
Warm brownie ala mode topped with a creamy
STANDARD SHIPS BAR
Soft drinks, sodas, water, beers and well drinks, cocktails are available  for your enjoyment.
Spirits
Vodka brands: Tito's, Stoli, Smirnoff
Whiskey brands: Johnny Walker, Dewars, Jack Daniels
Tequila brands: Souza, Milagro
Rum brand: Cruzan
Gin brands: Gordans, Tanqueray  
Assortment of liqueurs.
Red and White Wines
Pino Grigio, Sauvignon Blanc, Chardonnay, Cabernet Sauvignon, Red Blend, Pinot Noir, Proseco
Beer
Bud, Coors, Corona, Miller, Caribe, Presidente
Please let your broker know your preferred brand.
If you require premium wines or spirits of your choice, please notify your broker and we will be happy to source it for you and have them onboard when you arrive.
These would be at an additional cost to you.