Luxury Caribbean Catamaran Charters
Catamaran luxury yachts are an amazing way to vacation in the Caribbean and tour the absolute beauty of the US Virgin Islands (USVI) and British Virgin Islands (BVI) like never before. Not only are catamaran yachts spacious, but they're also exceptional at maintaining a steadier feel for those who may be prone to seasickness.
Here at Caribbean Soul Charters, we offer bespoke, luxury crewed yacht charter booking on catamaran sailboats guaranteed to fulfill your family's dream yachting vacation on the Caribbean sea.
If you're looking for a luxury catamaran sailboat, our concierge yacht charter service will ensure your desires in a Caribbean yacht vacation are met with perfection.
Please select up to five of the below luxury catamarans and email us with your selection and we will do the rest from there.
If you would like to discuss your trip in greater detail so we can customize the ideal trip for you and your loved ones on the best yachts the Caribbean offers, please call +1 (340) 690-1121 or Toll-Free at +1 (877) 432-6700 and let's get started. Be sure to ask for Sue!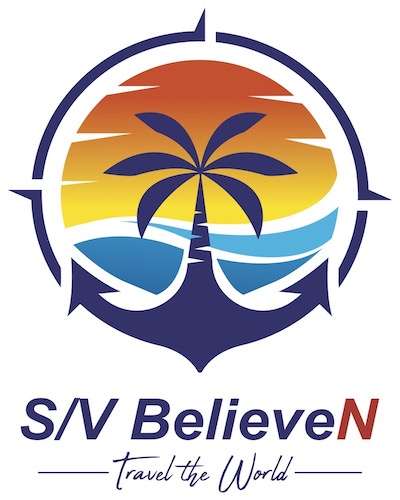 BELIEVEN GUESTS COMMENTS
Amazing Vacation!
Thank you from the bottom of our hearts for providing us with such an amazing vacation!
You both have given us a trip that we will never forget and will talk about for years to come. We will definitely be back to travel with you all again. Your story has been amazing to hear and such an inspiration to follow your dreams. We look forward to our next trip experiencing the beautiful USVI. You have hooked us on the yachting vacation!
Attentive, Professional and Kind
Thank you for an amazing time! You both are very attentive, professional, kind and down to earth. You made us feel very comfortable on your yacht.

Leslie, the food was absolutely delicious. It was beautiful to watch you both work with each other. We felt so taken care of, you were always asking if we needed anything. You both are absolutely a pleasure!
Thank you.

Unforgettable Week
All of us appreciated all your accommodations this past week.

Thank you for giving us a delightful and unforgettable week in the USVI.
Gracious Crew
Thank you for one of our favorite weeks ever! Your attention to detail of each guest is second to none. Our excursions were perfect and well planned. Now the food - best ever! Leslie knocked it out of the park with our meals.

Both RJ and Leslie have been the most gracious crew we could ask for and hope to bring our kids back to join us for another trip.
Was A Blast
You know that saying "third time's a charm"? Well it's true!! This is my third trip to the USVI on charter and it was the best trip YET! You two have the perfect personality for this. Chef Leslie is the BOMB. The meals were scrumptious.

Every activity was a blast from chillin' on the boat, to hikes, to going to dinner, to snorkeling - all of it ...super! I absolutely can't wait to come back SOON
Thank you for having us.
Incredible Week.
Just an incredible week! Really don't know where to start… maybe because we can't remember… just kiddin' (kinda)! In all seriousness, this has been an unbelievable trip full of great times and incredible friends of old and new (Jace and Mackenzie)! We sailed the Virgin Islands and experienced things we never have before… swam with large sea turtles, snorkeled shipwrecks and visited historical sites among the islands!

Things were "smooth sailing" all week long, even after we almost ran out of beer on day 3 lol… the crew made more appear in no time and we were "howling at the moon" again as we watched the sun set and the "almost" full moon appear each night!

And WOW! The views!!! Hard to explain, so you'll need to see it for yourself… beautiful!

So as we begin our return to reality and the crazy we live in 2021, we can't thank Jace and Mackenzie enough for allowing us to escape for a few days and just enjoy life… island life!
We shared our taste in food/drink as well as our taste in music with each other and learned a lot!

We hope our hosts enjoyed our company as much as we enjoyed theirs. Hopefully they can find their own getaway to Kentucky so we can return the hospitality. Either way, we are grateful and we will remember this trip to these islands forever!´
Turtles and More
We dreamed of clear waters and turtles... it was everything we wanted and more! Jace and Mackenzie found great coves, made great food and drinks (ask for the cucumber marg!) and were masters at rumikub. We had an amazing family trip. We hope to be back soon! Thanks for everything.

Great Week Above and Below The Water
An amazing week! Beautiful sails, sunsets, soiling and cocktails. Jace and Mackenzie were wonderful hosts - we were relaxed and enjoyed wonderful food, games and conversation. You guys are awesome!


A great week above and below the water. Jace was a great dive partner and Mackenzie had amazing meals! A week in paradise.


After a year of longing to go somewhere (anywhere) it turns out we chose the perfect vacation. Jace and Mackenzie made everything fantastic. The meals , the cocktails, the games and sun. Mackenzie makes a perfect margarita!
Kicking off the trip with a birthday cake for Alice was a love and beyond! Can´t wait to come back!
Beautiful People, Beautiful Place
We have had and an incredible week aboard Tortuga. This was our third and hands down the best experience yet in the Virgin Islands thanks to Jace and Mackenzie. They provided delicious meals, drinks, sunsets, hikes, diving excursions, and conversation.

Words cannot express how grateful we are for this beautiful week! Jace certified our 12 year old to dive and showed us some incredible underwater wonders along the way. Between dives we had some lovely sails, fun tours on the sub wing, spike ball contests, snorkeled with turtles, hiked pretty view points, floated with drinks, paddle boarded and ate like kings.

Mackenzie catered to our preferences and prepared delicious meals. Some favorites included tuna poke bowl, shrimp ceviche, eggs benedict, beet hummus and key lime pie. She also makes a delicious margarita!

Jace and Mackenzie also made it possible for us to meet up with friends several times along the way. We met several other families at Lime Out and anchored along the corner for the kids to mix it up with some water sports and the adults to enjoy sundown. They made it possible for us to meet up with others for beach games, cocktails on each other boats and dinner at Lavango.

We enjoyed every minute with these beautiful people and this beautiful place!
So Impressed!
We have had a wonderful time aboard! Captain Jace and First Mate Mackenzie have been the most wonderful hosts. So good with our kiddos. The food and drinks have been top notch. We are so impressed with their knowledge and expertise. This vacation has been a welcome relief to the daily stress of life. Thank you!!


One of Our Best Vacations Ever!
One of our best vacations ever! Everything was perfect. The boat, the locations, the weather, the food the snorkeling, subs all were amazing. Jace and Mackenzie were the greatest hosts and made this all possible. They were a terrific team and went above and beyond to make sure we had fun every day.

Jace was an excellent dive instructor and we had a great time exploring the reefs (finding different kinds of fish, turtles, eels, sharks, etc) We are excited to be scuba certified. Jace also was a great subbing driver :)

Mackenzie always made us feel welcome, and we loved all of our meals, snacks and cocktails. She made everything seem seamless, which made the vacation carefree.

This is a vacation that we will never forget. WE loved getting to know Jace and Mackenzie. We hope to sail with them again in the future!

Lots Of Memories Made
What an amazing week on Tortuga! Jace and Mackenzie were a dynamic duo! They really were so attentive to every need and were so gracious and the BEST hosts we could ask for! Jace was an amazing and encouraging scuba MASTER diver. We really enjoyed our Cartanza wreck dive were out favorites and we got to see a turtle! Mackenzie is a natural host and cook. She made us some amazing meals, tasty and presented beautifully every night. Amazing sunsets every night, great cocktails, always the perfect little coves to anchor for the night. All the things we will remember - lots of memories made abroad this week.