Luxury Caribbean Catamaran Charters
Catamaran luxury yachts are an amazing way to vacation in the Caribbean and tour the absolute beauty of the US Virgin Islands (USVI) and British Virgin Islands (BVI) like never before. Not only are catamaran yachts spacious, but they're also exceptional at maintaining a steadier feel for those who may be prone to seasickness.
Here at Caribbean Soul Charters, we offer bespoke, luxury crewed yacht charter booking on catamaran sailboats guaranteed to fulfill your family's dream yachting vacation on the Caribbean sea.
If you're looking for a luxury catamaran sailboat, our concierge yacht charter service will ensure your desires in a Caribbean yacht vacation are met with perfection.
Please select up to five of the below luxury catamarans and email us with your selection and we will do the rest from there.
If you would like to discuss your trip in greater detail so we can customize the ideal trip for you and your loved ones on the best yachts the Caribbean offers, please call +1 (340) 690-1121 or Toll-Free at +1 (877) 432-6700 and let's get started. Be sure to ask for Sue!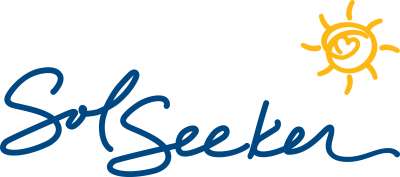 SOL SEEKER SAMPLE MENU
BREAKFAST 
Breakfast burritos served Southwest style with eggs, black beans, avocado, Mexican cheese, potato, and salsa  
Avocado toast with prosciutto, tomato, feta cheese, and sous vide egg  
Folded eggs with onion, mushroom and tomato served with either Canadian bacon, breakfast sausage or bacon 
Pancakes with fresh fruit and breakfast sausage or bacon
Eggs Benedict 
Scrambled eggs and everything bagel with salmon lox, cream cheese, pickled onion, and chives  
Quiche with fresh seasonal vegetables and mixed cheeses  
LUNCH 
Fish tacos on corn tortillas with cilantro lime cabbage slaw 
Crispy duck served with wild rice, spinach salad, vinaigrette, and dried cherries
Falafels on pita bread with hummus and Mediterranean salad
Pulled pork sliders served with cucumber salad and herbed potato salad 
Steak sandwiches with melted brie and pesto, served with cucumber and tomato salad 
Grilled chicken on pita with sliced cucumber, sliced onion, and house made tzatziki sauce, served with plantain chips  
Blackened shrimp served with rice and mango avocado salsa
APPETIZERS 
Zucchini rolls with cream cheese, basil, and red pepper 
Charcuterie board
Fresh fish ceviche served with tortilla chips 
Hummus served with pita and vegetables 
Brie and pear served on French bread
Cherry tomato and pesto galette 
Mimosa eggs with fresh herbs 
DINNER
Seared ahi tuna with lemon herb butter served with rice and seasonal vegetables 
Beef filet and tiger shrimp served with grilled eggplant and smashed potatoes drizzled with a blue cheese sauce 
Grilled chicken served with parmesan risotto and roasted vegetables 
Baked citrus and honey glazed salmon with coconut rice and asparagus 
Sea bass served with garlic mashed potato and broccolini
Carbonara with pan seared scallops 
Chicken breast roulades stuffed with mozzarella, asparagus, and mushrooms
DESSERTS
Decadent chocolate cake with fresh berries 
Key lime pie with whipped cream
Cheesecake 
Fruit cobbler with ice cream 
Crème brûlée with fresh berries 
Toasted coconut and banana chia pudding 
Chocolate mousse with whipped cream
STANDARD SHIPS BAR
Soft drinks, sodas, water, beers and well drinks, cocktails are available  for your enjoyment.
 Spirits
Vodka brands: Tito's, Stoli, Smirnoff
Whiskey brands: Johnny Walker, Dewars, Jack Daniels
Tequila brands: Souza, Milagro
Rum brand: Cruzan
Gin brands: Gordans, Tanqueray  
Assortment of liqueurs.
 Red and White Wines
Pino Grigio, Sauvignon Blanc, Chardonnay, Cabernet Sauvignon, Red Blend,
Pinot Noir, Proseco
 Beer
Bud, Coors, Corona, Miller, Caribe, Presidente, Michelob, Heineken, Leatherback
Please let your broker know your preferred brand.
If you require premium wines or spirits of your choice, please notify your broker and we will be happy to source it for you and have them onboard when you arrive.
These would be at an additional cost to you.