Luxury Caribbean Catamaran Charters
Catamaran luxury yachts are an amazing way to vacation in the Caribbean and tour the absolute beauty of the US Virgin Islands (USVI) and British Virgin Islands (BVI) like never before. Not only are catamaran yachts spacious, but they're also exceptional at maintaining a steadier feel for those who may be prone to seasickness.
Here at Caribbean Soul Charters, we offer bespoke, luxury crewed yacht charter booking on catamaran sailboats guaranteed to fulfill your family's dream yachting vacation on the Caribbean sea.
If you're looking for a luxury catamaran sailboat, our concierge yacht charter service will ensure your desires in a Caribbean yacht vacation are met with perfection.
Please select up to five of the below luxury catamarans and email us with your selection and we will do the rest from there.
If you would like to discuss your trip in greater detail so we can customize the ideal trip for you and your loved ones on the best yachts the Caribbean offers, please call +1 (340) 690-1121 or Toll-Free at +1 (877) 432-6700 and let's get started. Be sure to ask for Sue!


CREW PROFILES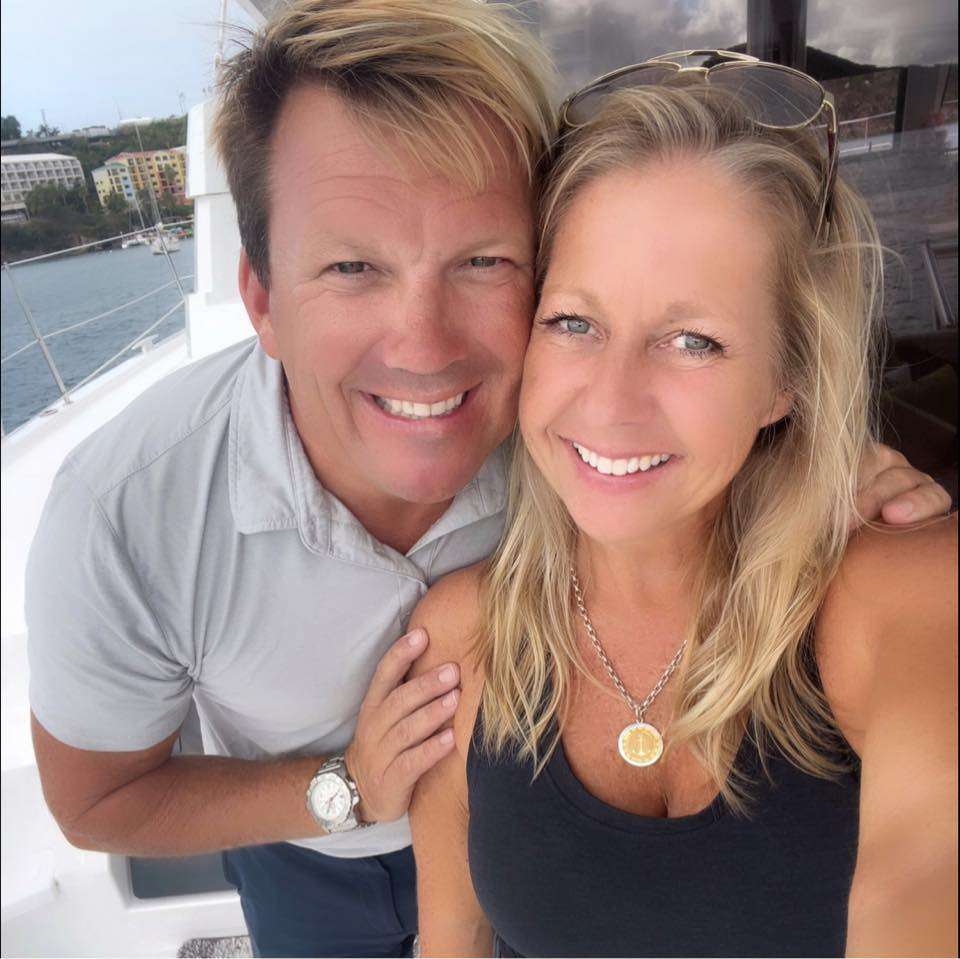 Title
Name
Nation
Born
Licenses
Captain
Nick Cann
US
0
Chef/mate
Amy Cann
USA
0
Number of Crew: 2
Languages: English
Crew Profiles:
BOAT SHOW AWARDS
Chef Amy Cann - 1st Place Best Cocktail - VIPCA YACHT SHOW 2021

Captain Nick Cann
Originally from Coeur d'Alene, Idaho Nick got an early start sailing with his father on lake Coeur d'Alene. Once the sailing bug got him he was hooked and at the age of 19 turned his love for the water into a career accepting a summer job on the Yukon River. The following summer setting his sights on a larger cruising ground Nick accepted a position with Alaskan Dream Cruises aboard the Alaskan Dream. For nearly the next decade he enjoyed cruising through beautiful Southeast Alaska chasing whales, dodging icebergs and exploring all the unique towns and villages the Southeast has to offer. During his second winter off-season he purchased his first sailboat, an Ericson 27 and spent his free time exploring the Puget Sound and San Juan Islands with the occasional snow covered decks and dreams of warmer waters. After three years he sold his boat and started to save for a blue water boat to take him to warmer climates and white sand beaches . In 2018 he found his boat, a 39ft Camper Nicholson Ketch in Rockland Maine. He purchased the boat in October and began to hop down the east coast spending as much time as possible exploring but holding firm to the rule, when the dock lines freeze its time to keep moving south. He arrived in the Bahamas in early 2019 and spent the remainder of that cruising season and the next exploring the islands. When Covid hit in 2020 and temporarily put a hold on cruising both professional and recreationally Nick relocated to Tahoe where he captained day tour vessels and parasailing boats for two summers and enjoyed a winter of snowmaking, grooming and snowboarding at Heavenly Ski Resort.

Nick and Amy met in 2015 aboard the Alaskan Dream and hit it off immediately. In their first three years together when not cruising in Alaska they traveled to south and Central America, India, Thailand and rode motorcycles across Laos and Vietnam. When the time came to purchase their sailboat in 2018 Amy quickly took a liking to the cruising lifestyle but was also a firm believer in the heading south when the dock lines freeze policy. Once arriving in the islands, Amy truly embraced sailing life and took her skills as a world class bartender and amazing cook to create some amazing memories with friends both new and old. Often using locally sourced fruits and rums for her cocktails and the occasional fresh lobster pulled out of the sea she combined the techniques learned through her travels to make for some incredible dinner parties.

Chef Amy Cann
Chef Amy was born & raised in the Land of 10,000 Lakes where she spent summers water skiing, wake boarding and fishing with her family. After spending 15 years in the Minneapolis restaurant scene Amy's desire for adventure drew her to Alaska in 2015, where she quickly knew that boat life was perfect for her. While spending off-season backpacking around the world she never missed an opportunity to learn about the local flavors and cuisine, learning from chef's in Peru, Thailand, Vietnam & India. You'll find hints of these world flavors when dinning onboard with Chef Amy. After several years the idea of traveling by water had her very intrigued. She stepped onto a sailboat for the first time the day before her & Nick left on a 1,600 mile journey down the East Coast. Quickly learning the ins and outs of sailing in the cold October weather, some of her favorite parts of the journey was provisioning with locally sourced ingredients to create incredible dishes to keep them warm on their adventure. Once they arrived in The Bahamas the fun really started. Incorporating fresh island ingredients into onboard dishes and craft cocktails while exploring the crystal clear waters, Nick and Amy finally found their paradise. She never misses an opportunity to practice yoga on deck or find that perfect beach to lay out a mat with guests. Most of all, she is passionate about sharing her food and innovative cocktails while catering to guests personal tastes.