Luxury Caribbean Catamaran Charters
Catamaran luxury yachts are an amazing way to vacation in the Caribbean and tour the absolute beauty of the US Virgin Islands (USVI) and British Virgin Islands (BVI) like never before. Not only are catamaran yachts spacious, but they're also exceptional at maintaining a steadier feel for those who may be prone to seasickness.
Here at Caribbean Soul Charters, we offer bespoke, luxury crewed yacht charter booking on catamaran sailboats guaranteed to fulfill your family's dream yachting vacation on the Caribbean sea.
If you're looking for a luxury catamaran sailboat, our concierge yacht charter service will ensure your desires in a Caribbean yacht vacation are met with perfection.
Please select up to five of the below luxury catamarans and email us with your selection and we will do the rest from there.
If you would like to discuss your trip in greater detail so we can customize the ideal trip for you and your loved ones on the best yachts the Caribbean offers, please call +1 (340) 690-1121 or Toll-Free at +1 (877) 432-6700 and let's get started. Be sure to ask for Sue!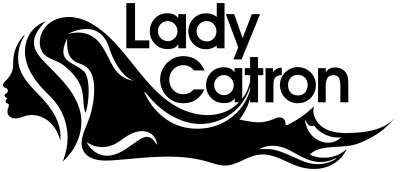 Previously named G2 (Glad In It Two)

LADY CATRON GUESTS COMMENTS
.
We have fully enjoyed our adventures with Captain David and Captain/Chef Emily; an exceptional blend of sailing competence, conscientious caretakers, and fabulous hosts. Recently they took a small group of us out on the Serendipity (Peterson 44') in the Bahia de Banderas off the coast of Puerto Vallarta for a mix of whale watching, camaraderie, and sun. The guest list included everything from a Nantucket "wharf rat" to a nervous novice and our hosts made us all feel equally comfortable. The food was excellent and the stories of both local and inter-Pacific adventures were the perfect complements to the sunset and humpback whale and porpoise picture moments.
We, personally, fully appreciated the pristine condition of wood and rigging of the Serendipity. She is beautiful, and well maintained at the highest level. We know that doesn't come easy on the ocean. It was obvious David and Emily take a lot of pride in what they do and they expertly juggle the many daily and long term projects that come with boat life.
Without reserve I would highly recommend Captain's David and Emily WRT, for both, local charters and/or the responsibility of my boat.

.
My friends and I had the opportunity to sail with Emily and David off of the coast of Puerto Vallarta, Mexico. Specifically, we sailed around Islas Las Marietas. These small islands are one of the few places outside of the Galapagos where you can see Blue-Footed Boobies and are a true treasure of the Bay of Banderas. We had a truly pleasurable trip at the capable hands of Emily and David - I remember gliding on the water and seeing how effortless they made it seem. If you get the opportunity to go sailing with this dynamic duo I highly recommend you to do so.
.
Five stars! Chef Emily helped me and my family (husband and two sons, ages 6 and 2.5) celebrate my 40th. She designed and cooked a customized menu, truly from farm to table, that satisfied the dietary needs of my older son (gluten free, egg free, and dairy free) without sacrificing taste or elegance. All four of us loved ALL of it. My older kiddo asked to have Emily come back every night (spoiler alert: she didn't. But we could have asked her!). Thank you Emily, for helping to make my birthday special, memorable, and delicious.
-Sarah T.

.
If I could give her 6 stars I would!! Chef Emily created an AMAZING meal for my picky, large family. Each and every dish was so flavorful and delicious. She arrived right on time and cooked everything from scratch- right down to the vanilla custard ice cream. She has an incredible talent for cooking and this was definitely the highlight of our trip! I highly recommend her and will definitely be using her again!!
.
Emily was 100% awesome!!!!! She was personable, fun and attentive to our culinary needs. Picked awesome wines. And she has HUGE pride in what she does - quality was everything to her. Homemade rosemary bread, customer Cocktails, outstanding appetizers and main meal - begging her to come back for another dinner before we leave Kauai. Gotta use her. She's the best.
-Colloton R.
.
8-person family visiting Kauai, we really wanted to do something different for my birthday dinner, featuring fresh, local ingredients. Chef Emily created a fabulous menu for us with refreshing mocktails (we don't drink) and appetizers (ahi or eggplant handmade tostadas), delicious salad of local greens with a tarragon dressing that was amazing, rosemary /garlic foccacia bread, fresh swordfish (which is generally not our fav, but was absolutely delicious, who knew!) and charred baby bok-choy. Dessert was handmade ice creams with a peanut butter/caramelized banana topping that drew raves from the entire table, including the 2yo who only likes dry cereal. Not only was the food fantastic, but Emily is just the kind of person who is able to come into a new place with a bunch of strangers and immediately become a comfortable friend. Oh and she did all this BY HERSELF!! Couldn't recommend Chef Emily more highly.
-Viv G.