Luxury Caribbean Catamaran Charters
Catamaran luxury yachts are an amazing way to vacation in the Caribbean and tour the absolute beauty of the US Virgin Islands (USVI) and British Virgin Islands (BVI) like never before. Not only are catamaran yachts spacious, but they're also exceptional at maintaining a steadier feel for those who may be prone to seasickness.
Here at Caribbean Soul Charters, we offer bespoke, luxury crewed yacht charter booking on catamaran sailboats guaranteed to fulfill your family's dream yachting vacation on the Caribbean sea.
If you're looking for a luxury catamaran sailboat, our concierge yacht charter service will ensure your desires in a Caribbean yacht vacation are met with perfection.
Please select up to five of the below luxury catamarans and email us with your selection and we will do the rest from there.
If you would like to discuss your trip in greater detail so we can customize the ideal trip for you and your loved ones on the best yachts the Caribbean offers, please call +1 (340) 690-1121 or Toll-Free at +1 (877) 432-6700 and let's get started. Be sure to ask for Sue!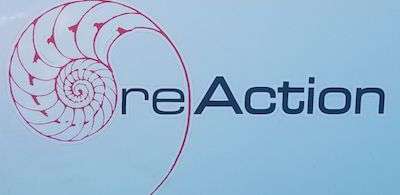 REACTION SAMPLE MENU
Breakfast
 Served with fresh seasonal fruit, tea, coffee and juice. Also see '"Hangover cures" below 
Spicy Tunisian Shakshuka with feta 
Layered fruit parfait with homemade madeleines
 NY style bagels with lox cream cheese and capers
Potato crusted vegetable frittata 
Gluten free egg muffins three ways:
 Spinach, Tomato and Mozzarella ~ Bacon and Cheddar ~ Garlic mushroom and pepper 
Classic French toast with cinnamon, vanilla, maple syrup and fresh fruit
 Avocado toast with heirloom tomato and/or spicy feta fried eggs 
Croissants with selection of meats and cheeses 
Soft scrambled eggs, cheesy spinach, chipotle pepper and green chili pepper Quesadilla with spicy avocado salsa 
Crispy and loaded potato hash with bacon, scallions, fried eggs and cheese 
Acai Bowl 
Quiche Lorraine 
Creamy gruyere and mushroom eggs en cocotte
 Avocado breakfast tacos 
Omelettes made to order 
Banana bread french toast with nutmeg dusted whipped cream 
Lunch
Protein can be added to any of the listed vegan / gluten free dishes. This will be based on guest preference and the freshest local ingredients. 
Malaysian pork Satay with Asian inspired chopped salad tossed in peanut dressing
 Apple and fennel salad with feta 
Flatbread with white bean puree and asparagus ribbons 
Avocado and strawberry Caprese salad 
Carrot and ginger grain bowl 
Ahi tuna poke bowls with spicy cream Avocado and fava bean salad
 Lemon broccoli and caper couscous 
Red and yellow pepper Gazpacho
 Caribbean coconut rice bowl with Brussels sprouts and brocollini
 Crispy baked fish tacos with cilantro lime slaw and Chipotle crema 
Mexican grilled corn salad 
Poblano Quesadilla 
Carrot ribbon tacos with cilantro yoghurt sauce 
Caribbean vegetable soup with homemade chicken broth 
Tagliatelle with seasonal vegetables and spicy sausage 
Roasted cauliflower tacos with Chipotle 
Apéro 
Caprese salad with chorizo
 Garlic hummus with fresh vegetables 
Fresh catch ceviche 
Charcuterie board with selection of cheeses and gourmet cured meats
 Pico de gallo 
Traditional tomato gazpacho 
Baked brie with pecans 
Crispy pita chips dipped in a warm parmesan and artichoke dip
 Grilled asparagus wrapped in prosciutto 
Italian four cheese arancini 
Kielbasa sausage bites with glazed pineapple 
Caribbean spiny lobster dip 
Bacon wrapped dates with apple and goats cheese 
Avocado pesto mozarella tartines 
Crispy vegetable spring rolls with a sweet chilli dipping sauce 
Pierogies with caramelised onions sautéed in French butter 
Dinner 
Paella Valencia with Chorizo and local seafood 
Slow cooked marinated pork tenderloin with Asian stir fry and fresh ginger
 Thai green chicken or vegetable curry with jasmine rice 
Fresh Caribbean Spiny lobster (When available) 
BBQ ribs with lemon infused green beans and crispy new potatoes 
Pan-Seared Wahoo with mango salsa and coconut rice 
Filet Mignon with peppercorn sauce, crispy potatoes with rosemary and garlic butter and fresh seasonal roasted vegetables 
Mediterranean-style Ratatouille Pappardelle 
Traditional English 'Sunday Roast'. Slow cooked roasted chicken with spicy pork sausage, sage and onion stuffing served with gravy and roasted seasonal vegetables. 
Sesame crusted seared Ahi on a bed of crunchy ribbon vegetables, seaweed salad and noodles finished with a soy, ginger and lime sauce with pickled ginger, wasabi and soy accompaniments 
Chicken or vegetable tikka masala with basmati rice and Naan 
For the Deck Swabbies (kids)
Yoghurt and cereal Baked 
Jalapeno Mac n Cheese Pizza 
Cups Local fish sticks Chicken 
Tenders Tater Tachos 
Quesadillas/Tacos 
Cheeseburgers 
Dessert 
Pear and almond cake with lemon mascarpone 
Dark chocolate avocado mousse 
Keylime pie with ginger nut crust
 White chocolate and berry cheesecake / Mango coulis cheesecake 
Decadent chocolate, rum and fudge pie
 Mango mousse with passionfruit coulis
 Sticky toffee pudding with caramel sauce and creme fraiche
 Classic creme brûlée 
Poached pears in honey, ginger and cinnamon 
Chocolate brownie with vanilla icecream 
Authentic tiramisu 
Summer fruit compote with scented cream Chocolate fondant 
  Bar Specialties
Hangover cures
Tropical fruit mimosas
 Gazpacho bloody Mary
 Irish coffee/Baileys and Coffee 
Refreshing
Mango rum and tea (THE day drink) 
Angostura lemon lime bitters 
Ting wid a Sting
 Habañero Margarita
 Fresh tropical fruit smoothies 
Painkiller (regular and frozen)
 Lime in de coconut reg/frozen 
Spritz Veneziano (Aperol spritz) 
Wine spritzer (red or white) 
Sangria (red or white) 
Triluna Vino (white) 
Caipirinha (lime or passion fruit) 
Mojito 
Sunsetters
 Dark and stormy 
Cucumber and Antiguan basil Gin and Tonic
Intimo Vino (red)
 Espresso Martini 
White Russian 
Tawny/Ruby Port 
Kiki Starters (shots)
Patron XO Cafe
Baby Guinness (nothing like Guinness)
Espresso Martini
Lime Drop
Passion Fruit O Bomb
Tingaling 
METAL STAWS ONLY. BYOU (Bring your own umbrella)