Luxury Caribbean Catamaran Charters
Catamaran luxury yachts are an amazing way to vacation in the Caribbean and tour the absolute beauty of the US Virgin Islands (USVI) and British Virgin Islands (BVI) like never before. Not only are catamaran yachts spacious, but they're also exceptional at maintaining a steadier feel for those who may be prone to seasickness.
Here at Caribbean Soul Charters, we offer bespoke, luxury crewed yacht charter booking on catamaran sailboats guaranteed to fulfill your family's dream yachting vacation on the Caribbean sea.
If you're looking for a luxury catamaran sailboat, our concierge yacht charter service will ensure your desires in a Caribbean yacht vacation are met with perfection.
Please select up to five of the below luxury catamarans and email us with your selection and we will do the rest from there.
If you would like to discuss your trip in greater detail so we can customize the ideal trip for you and your loved ones on the best yachts the Caribbean offers, please call +1 (340) 690-1121 or Toll-Free at +1 (877) 432-6700 and let's get started. Be sure to ask for Sue!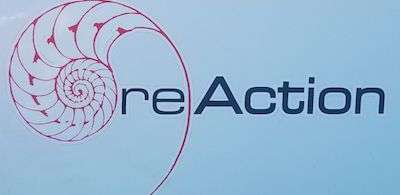 REACTION GUESTS COMMENTS
Love, Love, Love
We have been sailing with Kyle on two separate trips and are scheduled to go again this Christmas and cannot wait! Kyle is an amazing captain and person and we just can't go too long without seeing him! Kyle has been sailing forever and knows his stuff!! If you want an experienced, safety conscious, fun and accommodating crew, this is your boat! the trip itself is magical. Everyday is a new adventure ...waterskiing, snorkeling, dinghy slingy, bar hopping, island exploring or just hanging out on the big mat! We are planning on getting scuba certified on this next rip just to add to our adventure. Playing games at night and dance parties are super fun too! My 20 something year old children were apprehensive before we went on the first trip. Their concern was close quarters and they thought they would be bored. They were so wrong! You can be as active or lazy as you want to be! They beg to go back every year! The food and drinks prepared on the boat are amazing. We actually make Kyle's breakfast frittata at home now! this is a perfect trip to spend quality time with your family!
Life Doesn't Get Any Better!
Hands down the best vacation ever! Kyle and Nicola are just fabulous hosts as they chartered me and my friends around the beautiful Virgin Islands. Each day we stopped at a new snorkel or dive spot. ReAction was everything we expected and looks just like the pictures. My favorite part was the hammock Kyle put up on the front fo the boat - I even slept there one night! Kyle was great at being flexible on where we went and making excellent suggestions on what beaches were best on which days and what restaurants served excellent local cuisine. Make sure you try the local lobster. Nicola always had a mug of coffee ready for me as soon as I woke up and the meals were great. Between the food, the drinks, the salt water and sunshine, and good vibes, you will not regret booking a sailing charter on ReAction.
Fantastic!
Captain Kyle and First Mate Nicola are fantastic!! Their knowledge of the islands, sailing experience, and passion for what they do assured us a fabulous experience. The meals were always incredible, the sailing, snorkeling and island experiences-wonderful! I highly recommend your next catamaran adventure with ReAction Ventures!
My Favorite Place
Thank you for an amazing trip. The BVI is my favorite place in the world so thank you for making my return trip so great. The food was incredible and Kyle you have great taste in music (I have added many more songs to my beach playlist)
Awesome Time
I had an awesome time on ReAction. You were both wonderful hosts and made me feel comfortable right away. it was great to be able to hang out with you on NYE, scuba diving and "dinghy slinging".
Thanks for the Adventures!
Thank you fro an awesome week on ReAction! Everything was so tasty and I had a blast throughout the stay with you guys.
Week Filled with Family and Friends
Thank you! What a fun relaxing week filled with family, friends, some rain :), good food and good atmosphere. Thank you for everything. I'm sure we will see again down here.
Went Out Of His Way!
We as family had the pleasure of spending a week with Captain Kyle. An adventurous spirit with safety as always number one. He consistently went out of his way for us and accommodated every want and need without hesitation, even last minute (or second). I would highly recommend Kyle as your captain should you be looking for an expert on the local spirit, adventure, great cocktails and all around fun.
You Exceeded our Expectations!
You exceeded our expectations right from the start! The delicious Painkillers, Cliff Jumping, Dinghy Slingy, snorkel spots, private coves... more dinghy slinging where all WENT TO THE TOP! What an amazing week it has been with our family and dear friends! The perfect getaway after an extremely stressed and scary week. Our "home" this week has been Absolutely amazing! Thank you, thank you for EVERYTHING! Come visit us in Dallas so that we can play more Mah Jong!
Awesome Trip
Thank you very much for an awesome trip. Your local knowledge and incredible service made for an incredible time. Can't wait to get back for our next cruise.
Cannot Wait to be Back!
The kids absolutely loved "Dinghy Slinghy", Rock Jumping into Grottos and watersports activities. The parents were happy to sneak away to a deserted beach while the kids were entertained! They played games together (and lost a lot of cards) and ate wonderful meals on the aft deck. We are still raving about the food and gave a standing ovation at the end of the week.
The trip has only been over a short while, and we are all wishing we were back together again - cannot wait to be back!
New and Exciting Adventures on Every Trip
For three years straight, I have done an annual girls trip with Kyle on his catamaran and it is always the thing I look forward to most ALL YEAR! Kyle and Nicola are the best hosts and true locals so you get everything -- from the nicest boat in the water, to awesome water toys and sports, plus local must-see places and recommendations for the most fun in the islands.

Boat-wise, the catamaran is the way to travel! Kyle is a fun captain and he and Nicola always go the extra mile to get you to the best snorkeling locations (in some places you would never even know about, hello Lovongo!) diving locations, or just hanging out drinking mimosas on the magic carpet. Sometimes we get a little crazy and go wakeboarding off the dingy, or do the dingy-slingy that launches you 30+ feet into the air (you will have to ask them about that one). Also, trips to Soggy Dollar and Foxy's are always in order and always the best time.

Island-wise, they will make you feel like a local, too. I've found out about some amazing hiking trails and island restaurants and bars that I would never have known about if it wasn't for them. There's so much to do I feel like no matter how many times I visit, our girls trip always sails us in another direction with new and exciting adventures and I cannot recommend them enough!
Changed My View of Vacations!
Captain Kyle and Nicola changed my whole view on vacations!! Prior to our vacation with Captain Kyle I would have always chosen a mountain vacation, but only because I never knew how fun boat life is. Kyle knows all the secret and not so secret spots so you get a super well rounded vacation of both fun parties at the Soggy Dollar and snorkeling around islands with no one else in site. Speaking of water sports this boat has it all!!! As someone who is not comfortable in water not only did I feel safe the whole time but I also got over my fear enough to try wakeboarding and the dingy sling! Both activities are a defiant must if you want the true boat life experience. I cannot imagine going on a boat with anyone other than Captain Kyle and Nicola.

You Bet I Plan To Be Back!

I highly recommend vacationing with Kyle and Nicola! They are the absolute best and taught me so much about boating in the islands. The first night we were there, Kyle made the best shots, we learned how to tie knots and enjoyed the wonders of living on our own private yacht. The next morning Nicola took us out into the water for some snorkeling adventures and as someone who doesn't love to swim, she always had an eye on everyone and made me feel super safe. You bet I plan to go back!