Luxury Caribbean Catamaran Charters
Catamaran luxury yachts are an amazing way to vacation in the Caribbean and tour the absolute beauty of the US Virgin Islands (USVI) and British Virgin Islands (BVI) like never before. Not only are catamaran yachts spacious, but they're also exceptional at maintaining a steadier feel for those who may be prone to seasickness.
Here at Caribbean Soul Charters, we offer bespoke, luxury crewed yacht charter booking on catamaran sailboats guaranteed to fulfill your family's dream yachting vacation on the Caribbean sea.
If you're looking for a luxury catamaran sailboat, our concierge yacht charter service will ensure your desires in a Caribbean yacht vacation are met with perfection.
Please select up to five of the below luxury catamarans and email us with your selection and we will do the rest from there.
If you would like to discuss your trip in greater detail so we can customize the ideal trip for you and your loved ones on the best yachts the Caribbean offers, please call +1 (340) 690-1121 or Toll-Free at +1 (877) 432-6700 and let's get started. Be sure to ask for Sue!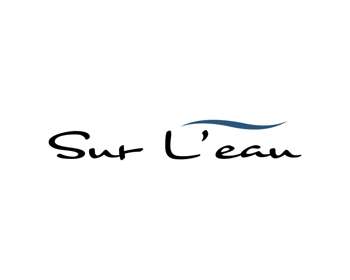 Previously named LADY ALLIUARA

SUR L'EAU SAMPLE MENU
BREAKFAST
SELECTION OF MUFFINS & FRESH PASTRIES, FRESH FRUIT PLATTER, YOGHURT & HOMEMADE ROASTED GRANOLA, CHEESE PLATTER, FRESH JUICE
DAILY HOT CHOICES
FRENCH TOAST MASCARPONE WITH FRESH BERRIES
ONION RICOTTA & SAGE OMELETTE
BAKED EGG "PORTHOLES" WITH BACON, ROASTED TOMATO & SPINACH
DANISH PANCAKES
PANCAKES WITH TROPICAL FRUIT & COCONUT
BANANA PANCAKES WITH VANILLA YOGHURT & FRESH BERRIES
SMOKED SALMON FRITTATA
EGGS BENEDICT WITH SMOKED SALMON & ZESTY HOLLANDAISE
EGGS BENEDICT WITH SAUTÉED MUSHROOMS AND CRISPY BACON
SPINACH & PANCETTA BREAKFAST QUICHE
ROASTED TOMATO, BACON & ASPARAGUS EGG MUFFINS
WILD MUSHROOM, THYME & GOATS CHEESE FRITTATA
VEGGIE OMELETTE
Optional Extras Made To Order:
FRIED OR SCRAMBLED EGGS, BACON, SAUSAGE, PANCETTA ROSTI, WILTED SPINACH, TOMATO, MUSHROOMS
SMOOTHIES ON REQUEST


____________________________________________________________________________________________
LUNCH
Dessert & Fresh Bread Served Daily
SHRIMP & ZUCCHINI RISOTTO: WITH A FRESH HERBED TOMATO SALAD & FOCACCIA BREAD
THAI BEEF SALAD: WITH A LIME, GINGER & CILANTRO DRESSING
ROASTED TOMATO & BASIL SOUP: WITH HERB PARMESAN FRESHLY BAKED BREAD
BLOODY MARY SEAFOOD PLATTER: PRAWNS, BROWN SHRIMP & SALMON WITH GRILLED AVOCADO SERVED ON


ROMAINE, RADICCHIO & ICEBERG LETTUCE DRIZZLED WITH A ZESTY TOMATO & VODKA DRESSING
TOMATO & FRESH BASIL BRUSCHETTA
SUMMER CHICKEN SALAD: WATERCRESS, BABY SPINACH, SPROUTS, RED ONION & MANGE TOUT TOPPED WITH CITRUS
GRILLED CHICKEN DRIZZLED WITH A WHITE BALSAMIC & MANGO DRESSING
NICOISE SALAD: CRISP LETTUCE WITH CHERRY TOMATOES, HARICOT VERTS, REDSKIN POTATO, BOILED ORGANIC


FREE RANGE EGGS, OLIVES, RADISHES TOPPED WITH SEARED AHI TUNA DRIZZLED WITH A DIJON MUSTARD & PARSLEY DRESSING
PORK TENDERLOIN & PEACH KEBABS: WITH ROASTED PEARS, ROQUEFORT CHEESE, TOASTED WALNUTS ON ARUGULA WITH OLIVE & THYME CIABATTA
RED SNAPPER WITH ROASTED RED PEPPER & PINE-NUT SALSA: SERVED WITH WHITE TRUFFLE MASH & ORANGE HAZELNUT SNOW PEAS
PARMESAN CHICKEN FILLET: SERVED WITH CHICKPEA SALAD & COCONUT DRESSING
LOBSTER & ORZO SALAD: DELICATELY DRESSED WITH A FRESH DILL & CITRUS VINAIGRETTE
GRILLED MAHI-MAHI WITH MUSHROOM & THYME RISOTTO: FINISHED WITH CILANTRO LIME AOLI
__________________________________________________________________________________________
DINNER
SEARED SCALLOPS & HERBED BUTTER SAUCE SERVED WITH PARSNIP PUREE
FILLET MIGNON WITH A PORT WINE SAUCE, CILANTRO & LIME SWEET POTATO, ROASTED ASPARAGUS & BALSAMIC RED PEPPERS
WHITE CHOCOLATE CHEESE CAKE WITH FRESH BERRIES
***
BEEF CARPACCIO
LOBSTER THERMIDOR, WITH HERBED POTATO CROUTONS & GREEN GARDEN SALAD
COFFEE CRÈME BRULEE
***
MOZZARELLA, AVOCADO, TOMATO AND BASIL SALAD
VEAL SALTIMBOCCA ALLA ROMANA, WITH PROSCIUTTO HAM & SAGE COOKED IN A MARSALA SAUCE, WITH TAGLIATELLE ALFREDO & STEAMED GREEN VEGETABLES
MERLOT POACHED PEARS SERVED WITH WARM DARK CHOCOLATE SAUCE & TOASTED ALMONDS AND SERVED WITH SALTED CARAMEL ICE CREAM
***
CHANTERELLE MUSHROOM SALAD OVER ARUGULA WITH PARMESAN CHEESE SHAVINGS & SERVED WITH A CHAMPAGNE DRESSING.
MACADAMIA NUT & DIJON MUSTARD CRUSTED RACK OF LAMB WITH A HONEY VINEGAR SAUCE, SERVED WITH 




RICE PILAF & STEAMED GREEN BEANS WITH GLAZED CARROTS
CHOCOLATE MOLTEN CAKE WITH VANILLA BEAN GELATO
***
PAN-SEARED ASPARAGUS WITH BURRATA, MUSTARD & BALSAMIC GLAZE STEAMED TURBOT WITH SPINACH & 




A TIAN OF GRILLED AUBERGINE, ROASTED PEPPERS & PORTOBELLO MUSHROOM WITH A TOMATO, FRESH BASIL 




& CORIANDER SEED VINAIGRETTE
CARAMELIZED PEAR TARTE TATIN SERVED WITH VANILLA FRESH CREAM, THYME & LEMON INFUSED EXOTIC MUSHROOM RISOTTO
SEARED VENISON FILLET WITH A BLUEBERRY JUS SERVED WITH GARLIC & THYME BAKED POTATO ROSES & CARROT PUREE
MANGO & BLACK PEPPER PANNA COTTA TOPPED WITH MANGO GRANITA
***
CROSTINI OF SMOKED SALMON BUTTER & POACHED LEEKS TOPPED WITH CRISPY POPPED CAPERS
RED PRAWN CURRY WITH COCONUT & CILANTRO JASMINE RICE
PAVLOVA WITH GRANADILLA & CHANTILLY CREAM
***
WATERCRESS SOUP
SLOW ROASTED LAMB SHANK WITH WASABI MASH & BALSAMIC ASPARAGUS
BAKLAVA CHEESECAKE & LEMON GLAZE
***
TUNA TARTARE
THAI BUTTERNUT & PRAWN SOUP, VEGETABLE SUMMER ROLLS WITH ALMOND BUTTER DIPPING SAUCE
VANILLA POACHED FIGS WITH CHERRY & PISTACHIO PARFAITS
***
MELON & PROSCIUTTO SALAD
CAPRESE STUFFED CHICKEN WITH ROASTED ROSEMARY BABY VEGETABLES
CAPPUCCINO LINDT CHOCOLATE MOUSSE WITH A WHITE CHOCOLATE COFFEE BEAN
CRUMBLE
***
CHILLED AVOCADO & ZESTY CUCUMBER SOUP
CREAMY LOBSTER & SUNDRIED TOMATO PAPPARDELLE
CHOCOLATE MOLTEN CAKE WITH FRESH RASPBERRY'S &
VANILLA BEAN GELATO
Bon Appetit
WITH COMPLIMENTS
LIANNE HARRIS