Luxury Caribbean Catamaran Charters
Catamaran luxury yachts are an amazing way to vacation in the Caribbean and tour the absolute beauty of the US Virgin Islands (USVI) and British Virgin Islands (BVI) like never before. Not only are catamaran yachts spacious, but they're also exceptional at maintaining a steadier feel for those who may be prone to seasickness.
Here at Caribbean Soul Charters, we offer bespoke, luxury crewed yacht charter booking on catamaran sailboats guaranteed to fulfill your family's dream yachting vacation on the Caribbean sea.
If you're looking for a luxury catamaran sailboat, our concierge yacht charter service will ensure your desires in a Caribbean yacht vacation are met with perfection.
Please select up to five of the below luxury catamarans and email us with your selection and we will do the rest from there.
If you would like to discuss your trip in greater detail so we can customize the ideal trip for you and your loved ones on the best yachts the Caribbean offers, please call +1 (340) 690-1121 or Toll-Free at +1 (877) 432-6700 and let's get started. Be sure to ask for Sue!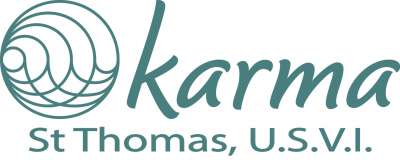 CREW PROFILES
Title
Name
Nation
Born
Licenses
Captain
Tom Fores
USA
0
Chef and First Mate
Hannah Rubino
USA
0
Number of Crew: 2
Languages: English
Crew Profiles:
NEW CREW STARTING NOVEMBER 2020

Captain Tom Fores

Tom was born and raised in Northern California and grew up sailing in the San Francisco Bay. He completed his Bachelor of Arts degree in Economics at UC Santa Barbra. After working in the corporate world for 5 years he decided to change course and follow his passions for sailing and skiing. He completed his RYA Yachtmaster in 2017 in Barcelona and since then has sailed professionally in Croatia, Greece and Montenegro during the summer months. In the winter Tom spent his days skiing the beautiful mountains in Jackson Wyoming. Tom is passionate about creating unforgettable charter experiences for guests, through land exploration, scuba diving, snorkeling and water sports.􏰋􏰙􏰉􏰋􏰈􏰂􏰋􏰄􏰕􏰋􏰀 􏰔􏰊􏰈 􏰅􏰍􏰋􏰀􏰇􏰀􏰏 􏰇􏰌􏰈􏰊􏰍􏰅􏰌 􏰃􏰁􏰄􏰒 􏰋􏰙􏰉􏰃􏰊􏰈􏰁􏰇􏰂􏰊􏰄􏰏 􏰀􏰕􏰍􏰚􏰁 􏰒􏰂􏰢􏰂􏰄􏰅􏰏 􏰀􏰄􏰊􏰈􏰰􏰋􏰃􏰂􏰄􏰅􏰏 􏰁􏰄􏰒 􏰗􏰁􏰇􏰋􏰈􏰀􏰉􏰊􏰈􏰇􏰀􏰜

Chef Hannah Rubino

Hannah was born and raised just outside New York City in Westchester, New York where her love of food began. It's no wonder Hannah is such a foodie, coming from a family that planned monthly food tours finding the best local restaurants throughout NYC. She had thought about turning her passion for food into a career, but as soon as she graduated from high school, Hannah traded snow for sunshine attending the University of Miami. After college, Hannah first went in the event planning industry which fused her knack for organization and craftiness. Becoming a chef was always in the back of her mind while she worked on boats in Croatia and Montenegro, and that's when she decided to turn it into a reality. Hannah loves to fuse the foods of her heritage with the cuisines of the places she's traveled. She also enjoyed the thrill of fishing, especially when she can cook and eat what she catches. Hannah can't wait to create a journey for all her charter guests while they set to sail to explore the Virgin Islands.

Tom and Hannah fell in love sailing the crystal clear waters of the Adriatic Sea. They met in Croatia for work, but with Tom being skipper and Hannah running the events, they didn't get a chance to connect. During a sailing trip together through Montenegro, they finally had chance to get to know each other and the rest is history. After falling in love, Tom and Hanna have traveled the world together from Croatia and Montenegro to Ireland and Morocco. Their adventurous spirits let them to fulfill their dreams to run charters together in the Caribbean. Hannah and Tom are 'go with the flow', and are experienced at tailoring each charter to be fast-paced or as relaxed as the guests desire.

__________________________________________________________

CREW JULY 2020

Captain Mayon Hight

100ton Masters Near Coastal with Sailing Endorsement
PADI Divemaster
CPR/First Aid
FCC Marine Radio Operators Permit
STCW Basic Safety Training 2010
TWIC
APCA Drug Consortium
Intermediate Saucier

Mayon was born in Maryland on the east coast of the USA with sailing blood passed down from his grandfather and mother. With access to a small sailboat as a kid he has many memorable "learning" experiences as a young adventurous water man in the making. He then went on to finish his childhood on the Big island of Hawaii where he truly fell in love with the ocean. After completing a bachelors degree in mechanical engineering he switched gears back to the ocean and sailed from Maryland down to the Caribbean where he started his career as a boat captain. With the sails up and underway, Mayon exudes the kind of contagious enthusiasm that will have everyone aboard excited. His calm, collected nature and willingness to share his thoughts, techniques, and plans, bring an inclusive and confident feel to the boat. A true waterman, Mayon can instruct guests in nearly any water sport, including surfing, kiteboarding, wake boarding and more! You are sure to feel empowered to learn, explore, and relax while in the comfort of this kind, relaxed, true sailor.

Chef and First Mate Elizabeth Bork

CPR/First Aid
STCW Basic Safety Training 2010
PADI Open Water Diver
Yoga Instructor (RYT 200)
Intermediate Cookery Certification- Ashburton Cookery School
Food and Safety Level II

For as long as she can remember, Elizabeth has always felt a connection to the ocean & island living. Perhaps it's her Hawaiian middle name of "Leilani", or her disdain for growing up in cold, snowy Michigan. As soon as she graduated from high school, Elizabeth escaped the snow, moving to sunny Los Angeles to pursue her passion for danc- ing. She spent the next 10 years splitting her time between NYC & LA, performing with icons such as The Radio City Rockettes, Beyoncé, Pitbull & more. In addition to her performing career, Elizabeth made a name for herself in the event & meeting planning industry. As a self proclaimed "master organizer", and an artist by nature, this career path was a natural fit. She brings this artistic side to her galley, preparing fresh, colorful meals. Despite having her dream jobs, bicoastal living and working in two fast paced industries made for a quick burnout rate, and in 2017 she decided it was time to slow down - and what better place to slow down than the Hawaiian Islands! Maui, Hawaii is where Elizabeth's passion for sailing & ocean adventure was born. Within weeks of landing on island, Elizabeth had a job crewing on several sailboats, had become dive certified & was well on her way to becoming a professional mermaid. She even found time to pursue her love of food and cooking, completing her Intermediate Cookery Certification from the prestigious Ashburton Cookery School in the UK. Flash forward to the present where Elizabeth feels as though she has manifested not only her dream job, but her dream life - entertain- ing, adventuring, preparing culinary creations, and curating once-in-a-lifetime sailing experiences, all while island hopping around the world!

Mayon and Elizabeth's kindred spirits attracted them together from the very first night they met, where an impromptu sunset sailing trip on Mayon's Hobie 18' took them well into the night. After their "love at first sight", the duo went on countless more Maui adventures before moving aboard a Cosmos 49' catamaran in Thailand. After sailing that boat to Sri Lanka they solidified their joint dream of running their own charter boat and started their career together as captain and hostess. Mayon and Elizabeth's togetherness is the solid core on which their charters are built, putting their guests at ease no matter the challenge. They are passionate for the trip they deliver, cultivating a feeling of adventure and well being, that is sure to last far beyond your time in their care.