Luxury Caribbean Catamaran Charters
Catamaran luxury yachts are an amazing way to vacation in the Caribbean and tour the absolute beauty of the US Virgin Islands (USVI) and British Virgin Islands (BVI) like never before. Not only are catamaran yachts spacious, but they're also exceptional at maintaining a steadier feel for those who may be prone to seasickness.
Here at Caribbean Soul Charters, we offer bespoke, luxury crewed yacht charter booking on catamaran sailboats guaranteed to fulfill your family's dream yachting vacation on the Caribbean sea.
If you're looking for a luxury catamaran sailboat, our concierge yacht charter service will ensure your desires in a Caribbean yacht vacation are met with perfection.
Please select up to five of the below luxury catamarans and email us with your selection and we will do the rest from there.
If you would like to discuss your trip in greater detail so we can customize the ideal trip for you and your loved ones on the best yachts the Caribbean offers, please call +1 (340) 690-1121 or Toll-Free at +1 (877) 432-6700 and let's get started. Be sure to ask for Sue!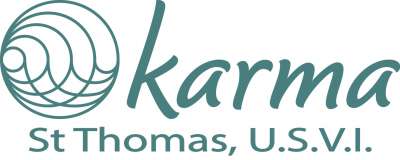 KARMA GUESTS COMMENTS
February 2022 USVI Charter
Best care anywhere! Charming and incessantly attentive. Hannah and Tom made for a care free week on Karma. The natural beauty of paradise was heightened by our amazing crew and boat. Thanks for the memories!
-Carlos

What an incredible week of great food, beautiful views, fun times, and lifelong memories. Thanks to Hannah and Tom for all the great attention, food, and time!
-Michelle

Both the boat and crew rocked! Thanks Tom and Hannah. Can't wait to sail with you both again!
-Pete and Dani

Such a great time better than we hoped for with outstanding food and service. Hope we can cruise with you two again soon!
-Love Kate and Kevin

Thank you so much for the most memorable vacay! Hannah and Tom exceeded all expectations. We really enjoyed our stay and will be back in the future for sure!
-George and Mitzy
January 2021 USVI Charter
The crew is what made Karma so perfect. Captain Tom and Chef Hannah..I don't have adequate words to describe them. They work so well together, are so welcoming and accommodating, anticipated any need we might have before we even knew we wanted it, generous with their time and talent, friendly—we felt at home the moment we came onboard. Honestly, I could keep going. We are all ruined now because they set the bar so high.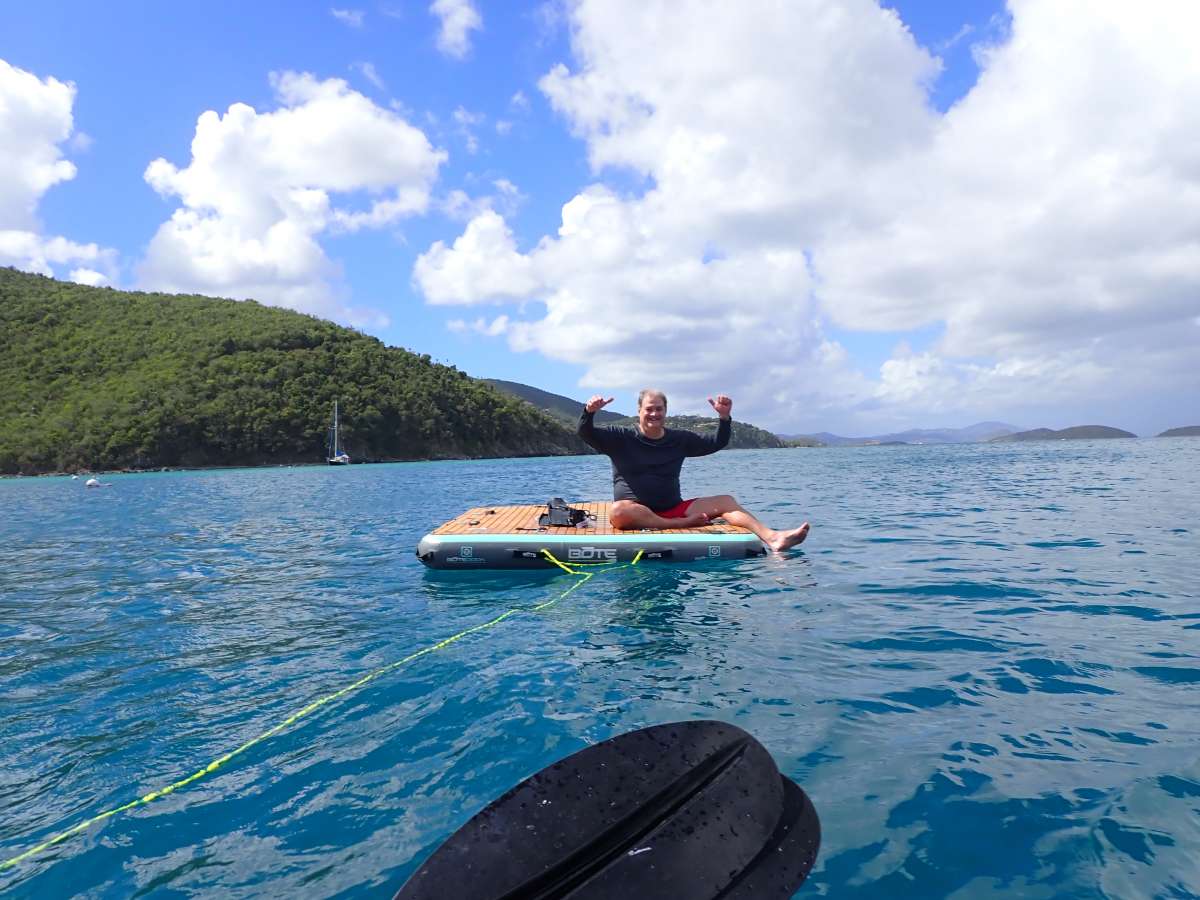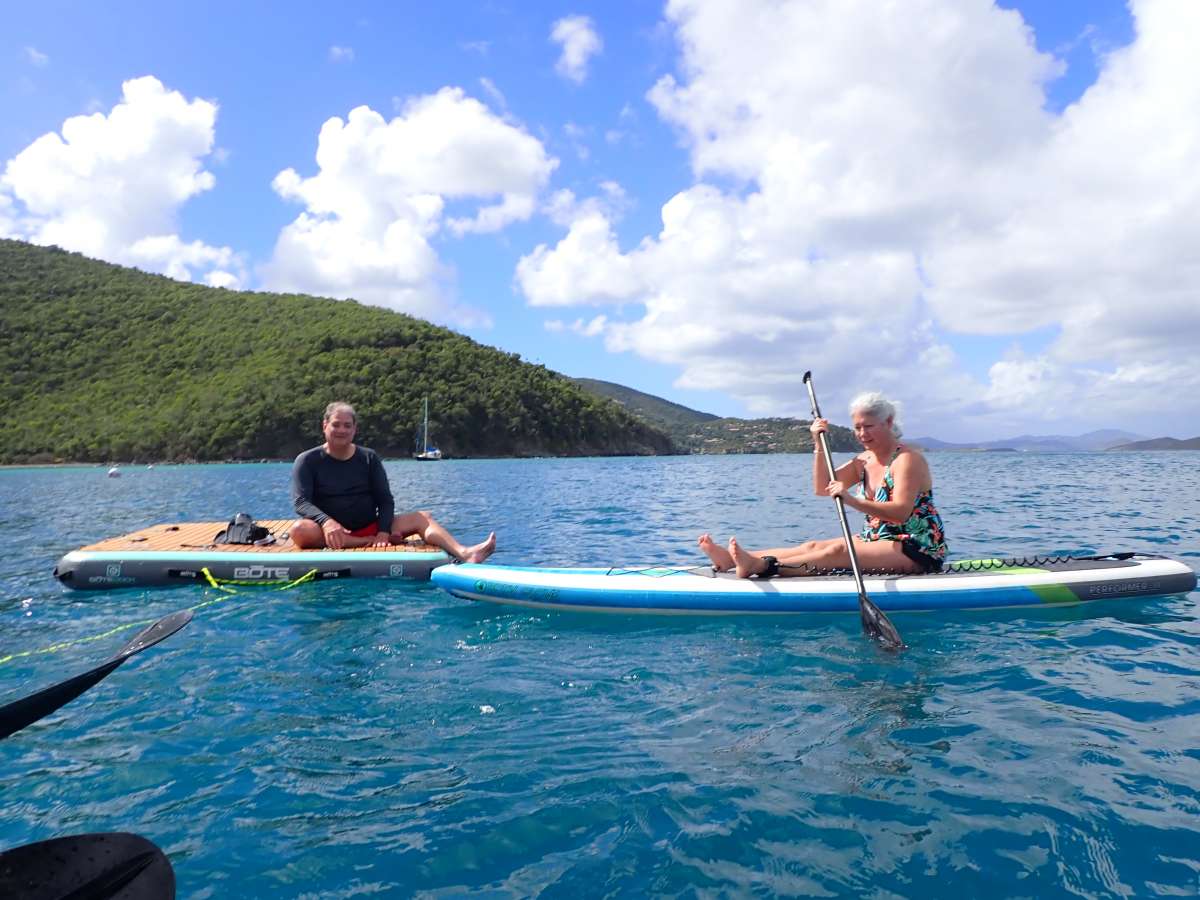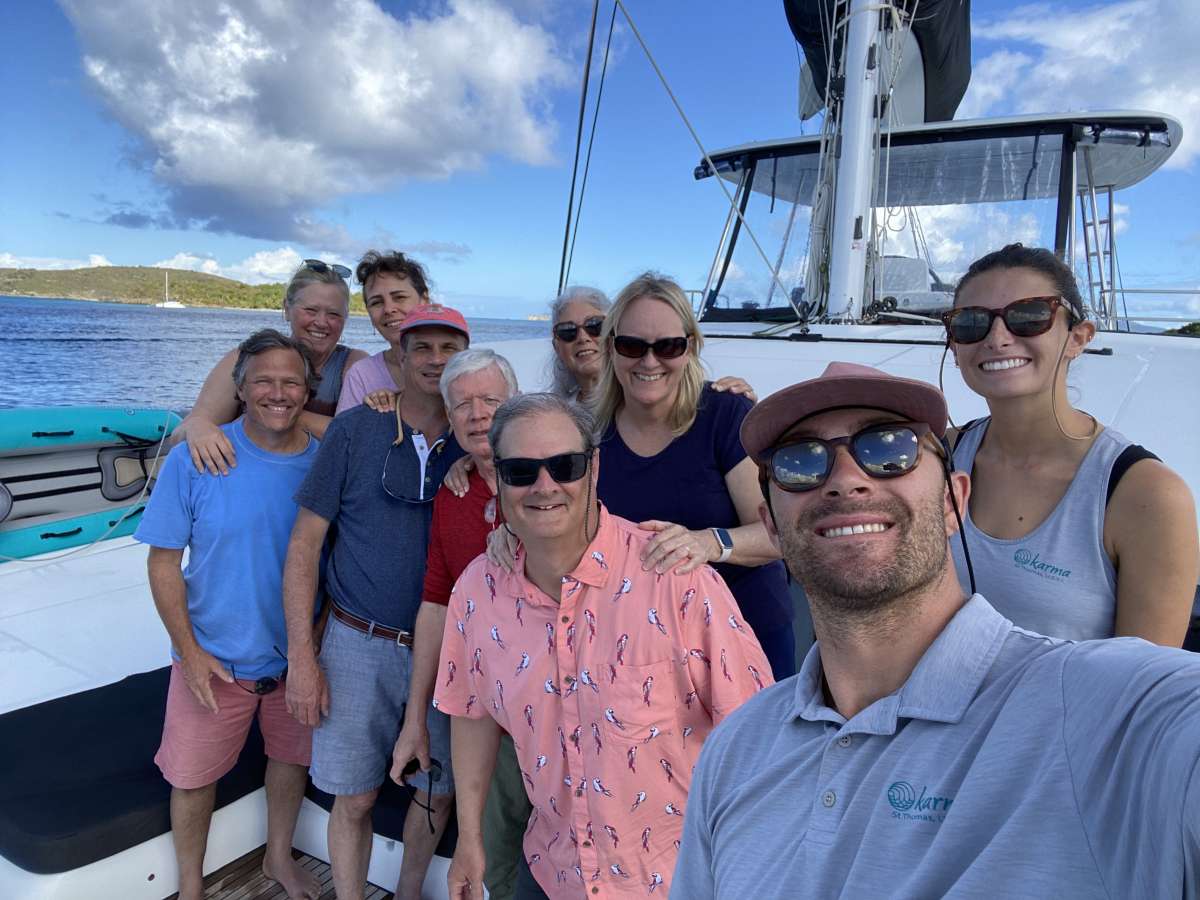 January 2022 USVI Charter
Chef Hannah and Captain Tom
Wow- I honestly have no adequate words to thank you enough for sharing your "Karma" with us all. I knew this would be an amazing trip, but I had no idea how beyond amazing it would be. The setting, the adventure, all of our experiences were magnified by your grace and hospitality. From the depths of my heart I say "Thank You"
Many blessings on your adventures to come.
Joan and Jeff

Hannah and Tom,
Thank you for a great adventure, sailing, eating, atmosphere. Everything was perfecto. We are thankful for this amazing week.
Best of luck in your future adventures
-Bill

Tom and Hannah,
Your hospitality is superb!! Karma is such a great boat to entertain. Hannah's cooking has been so delicious. Tom's expertise in everything has been amazing. We have had the most wonderful time this week. You have made it one of our most memorable vacations!!
Best wishes for your future together.
Trey and Cindy
NYE 2021 USVI Charter
Hannah and Tom,
You are amazing! Always a smile and a helping hand when needed. Amazing food putting us in all the right places to really enjoy a spectacular week. You are an amazing team and we wouldn't have had the special experience we all had without all you did for us. Thank you! While you "say" no one saw more octopus that us, it was your guidance that got us there! Octopus, squid, rays, eels, and so many turtles. You always put us in the right spots!
We certainly are leaving with a few more pounds than we came with! Hannah -your menus were great!
We leave with many fond memories and will think back on our grand adventure with delight. We will miss you both and hope you have a wonderful life and many great adventures ahead.
-Amy, Steve, Drew, and Cole

Hannah and Tom,
Hopefully the pounds will leave while the memories linger-we had a marvelous week and took joy in your seamanship and teamwork. You truly are a dream!
Love to both of you and our very best wishes on continuing adventures.
-Dick and Maxine
Christmas 2021 USVI Charter
Hannah and Tom,
It is so hard to find the words to say for what this trip means to us. Family, friends, Xmas, and these good islands all together is incredible but then to have the 2 of you guiding us, cooking for us, sharing tips and smiles makes out hearts so full. Amazingly you showed us new things, new places, new drinks and recipes, and bioluminescent fish on our last night. We all feel reenergized and are already looking forward to next year (we will need time to diet before returning). Lionfish, lobsters, mahi-mahi, turtles-we felt like we were in heaven. Bravo! Standing Ovation! And all our love.
-Connie and Miles, Ron and Andy
November USVI 2021
Hannah and Tom are really special people…friendly, thoughtful, service oriented, always available to help, professional, lovely. They are truly amazing crew. We highly recommend them. No words would adequately describe the miraculous dishes that came out of that galley! I was wondering how Hannah would pull off another week of fabulous cuisine without repeating dishes we experienced last year, but she did!! We didn't request new dishes but her creativity and presentation impressed everyone. Our experience on Karma was top class, and we will most certainly do it again!
-Ehrharts
July 2021 USVI Charter
Toma nd Hannah
How can we begin to thank you for giving us this amazing, beautifull, memorable, perfect vacation? We will always remember the two of you and the week on Karma. We loved the FOOD, the two of you, the perfect spots you chose, tubing, hiking, shopping, and the snorkeling. Your hospitality was over the top. We are definitely going to come back for another trip. Safe travels to Grenada! Anytime you are in Maryland look us up, so we can return the hospitality.
Thank you
June 2021 USVI Charter
Hi guys!
If you are reading this know we miss you tons! You guys were the absolute best! The food and drinks and activities were fun-but what we enjoyed most was your company! You are both such kind, interesting, and fun people and I'm so lucky that we booked with you! We must go diving in Truks or skiing in Jackson Hole together! I will always remember your family and I hope this not the last time we meet.
Love Always
Kaleigh
April 2021 USVI Charter
Wow-how do we even put into words what this trip has been for us. Our expectations were incredibly high an they were constantly exceeded. Thank you for an amazing week. Not sure what was the best part-the food, the drinks, the laughs, the great vistas? Thankfully the only casualty was one apple watch. Not sure how we can ever top this trip. Thank you Tom and Hannah for making this all that it has been!
Love Kyle and Brooke

We are at a loss for words to adequately capture how amazing this trip has been! Hannah and Tom went above and beyond to make this our best vacation ever! Gourmet food, beautiful bays, unimaginable rainbows, peanut butter bushwhackers and the best gin fizz ever. snorkeling with seat turtles, sunrises and sunsets, best Kentucky Derby party with caribbean hats to boot. All of it was so fun and special. Even a torrential down pour at Lime Out was fun! Thank you for an amazing vacation. Out hearts (and tummies!) are full. We leave rested and relaxed and hoping to do it again.
-Rachel and Robert
April 23rd 2021 USVI Charter
Tom and Hannah,
What an amazing adventure! Thank you for sharing your knowledge, sailing expertise, and hospitality with us. We enjoyed the USVI. there are now words to describe the week we had with you both! To the best captain and chef ever! We will never forget any of it. Keep in touch!
Thank you
March 2021 USVI Charter
Thank you for a fantastic week in paradise! Mat loved the snorkeling in Warerlemon, I loved the Maho Bay hike, the kids loved Cinnamon Beach snorkeling and all the gaming. Camden will remember all the Monopoly and Dominoes. The food was fantastic and the rum punch and bushwhackers were superb! We will be back unless we buy our own boat. Thank you for the best family vacation.
-Ursula and Mat