Luxury Caribbean Catamaran Charters
Catamaran luxury yachts are an amazing way to vacation in the Caribbean and tour the absolute beauty of the US Virgin Islands (USVI) and British Virgin Islands (BVI) like never before. Not only are catamaran yachts spacious, but they're also exceptional at maintaining a steadier feel for those who may be prone to seasickness.
Here at Caribbean Soul Charters, we offer bespoke, luxury crewed yacht charter booking on catamaran sailboats guaranteed to fulfill your family's dream yachting vacation on the Caribbean sea.
If you're looking for a luxury catamaran sailboat, our concierge yacht charter service will ensure your desires in a Caribbean yacht vacation are met with perfection.
Please select up to five of the below luxury catamarans and email us with your selection and we will do the rest from there.
If you would like to discuss your trip in greater detail so we can customize the ideal trip for you and your loved ones on the best yachts the Caribbean offers, please call +1 (340) 690-1121 or Toll-Free at +1 (877) 432-6700 and let's get started. Be sure to ask for Sue!


MAKIN' MEMORIES GUESTS COMMENTS
Such A Blessing!
It has been such a blessing this week. the beaches, water, Keith and Jessa have been amazing. This was a last minute trip because of COVID-19 but glad we made the decision! We are a family of six, the itinerary has been flexible and perfect. We have been to beautiful beaches and sailed the oceans. Even with the Sahara that has been blowing over it has been beautiful and not so hot. Hopefully, we will sail again.
P.S. the meals were wonderful to take the week off cooking and cleaning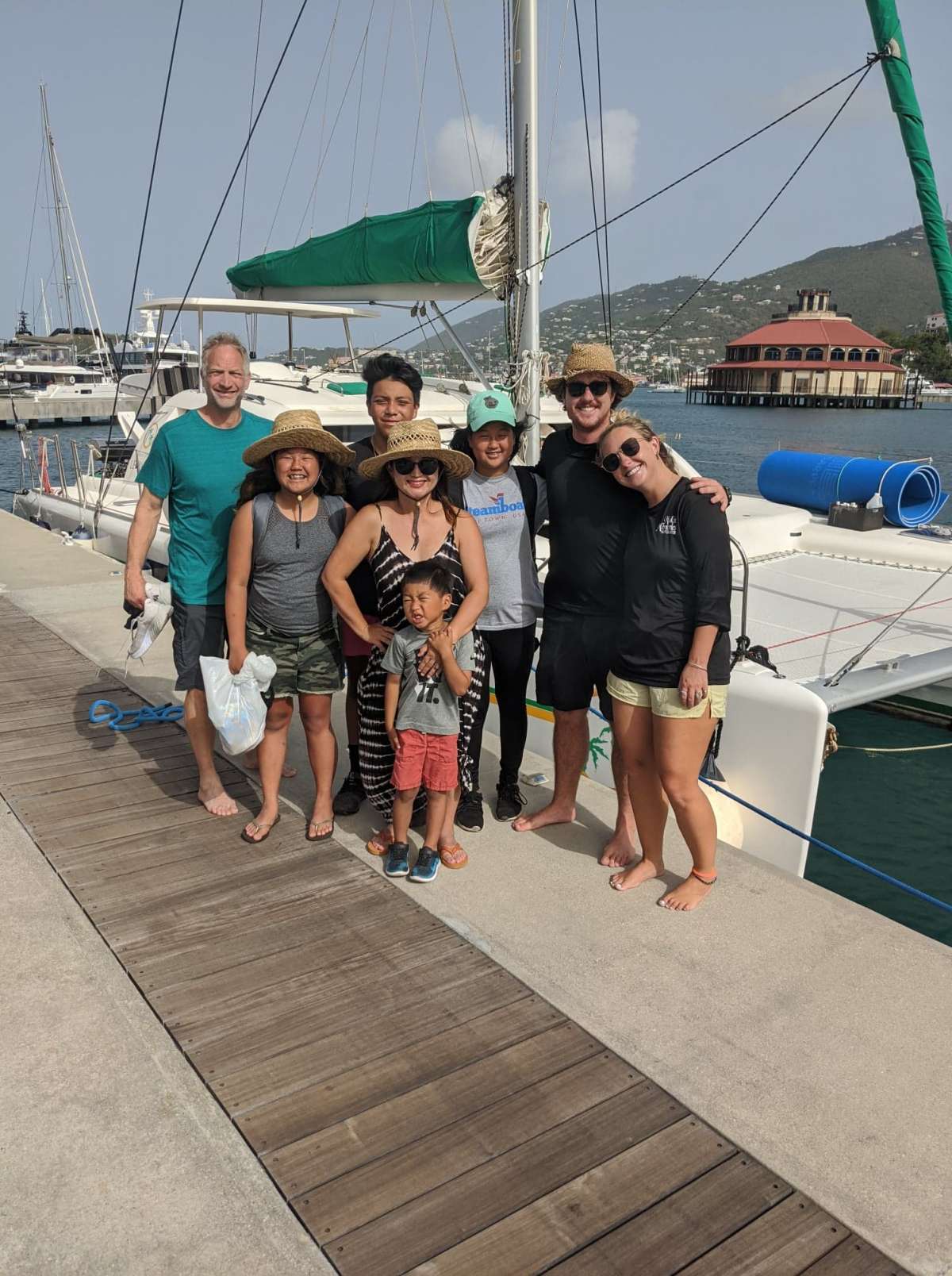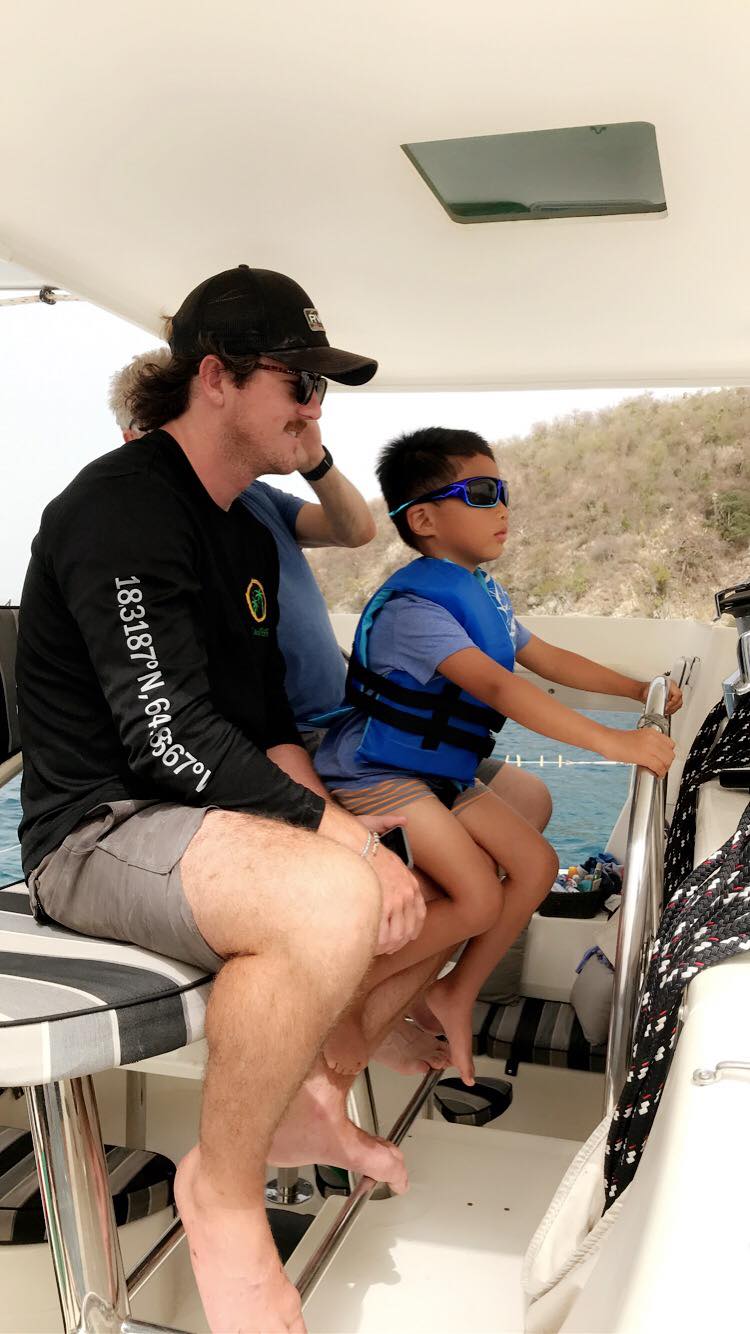 Will not be forgetting this trip soon!!!
We truly had the most amazing vacation with you guys. Several vacations fell through due to Covid prior to us arriving on this catamaran and I'm so glad they did. Everything was perfect. This is a trip we will not be forgetting soon! We probably gained 20lbs a piece due to the amazing food, but well worth it. Thanks Keith for finding the best snorkeling spots. Our two girls will forever be snorkelers due to your trip. Hope to sail with you two in the future!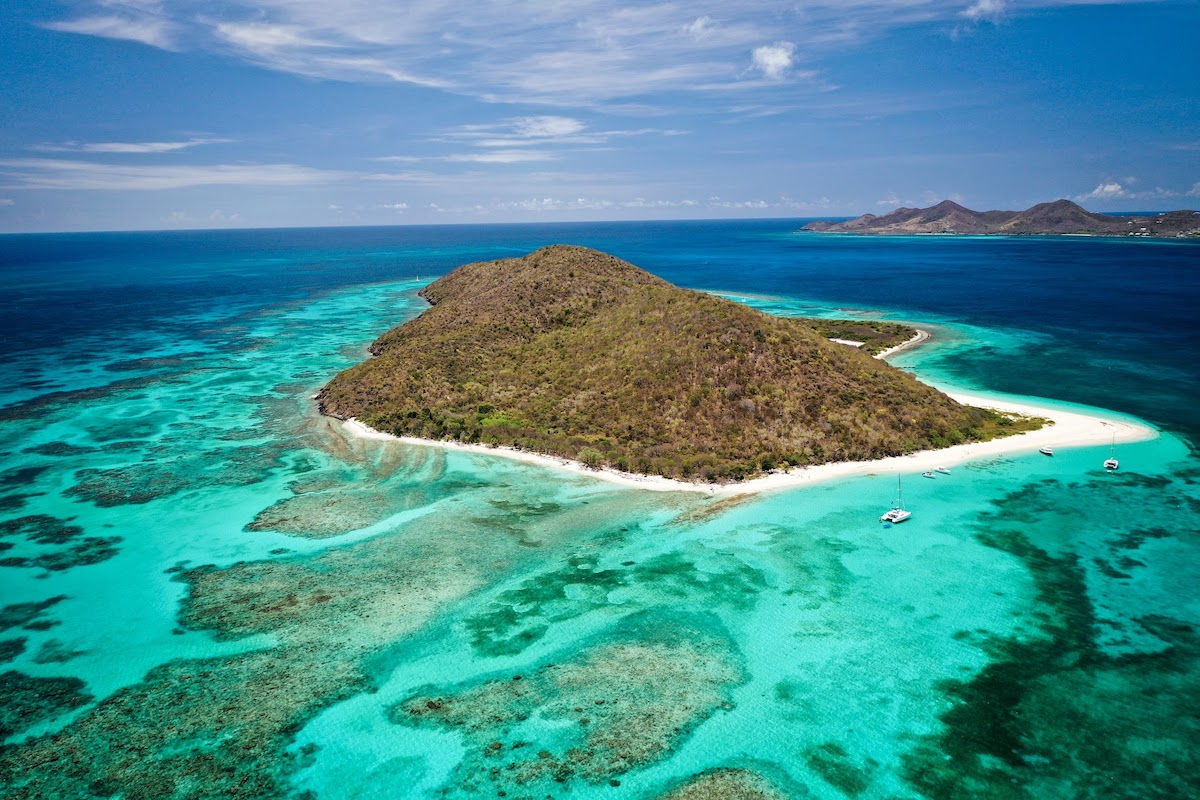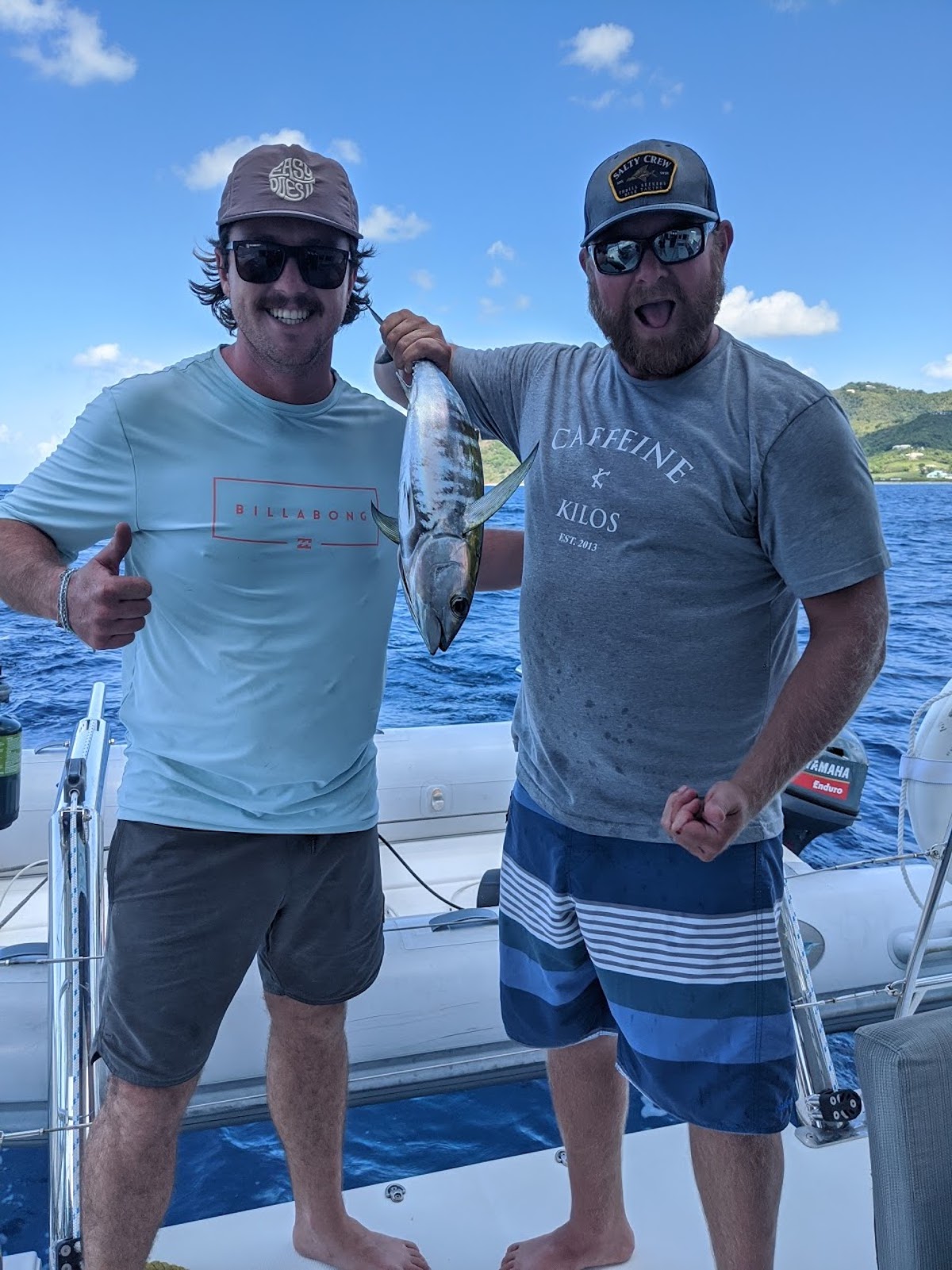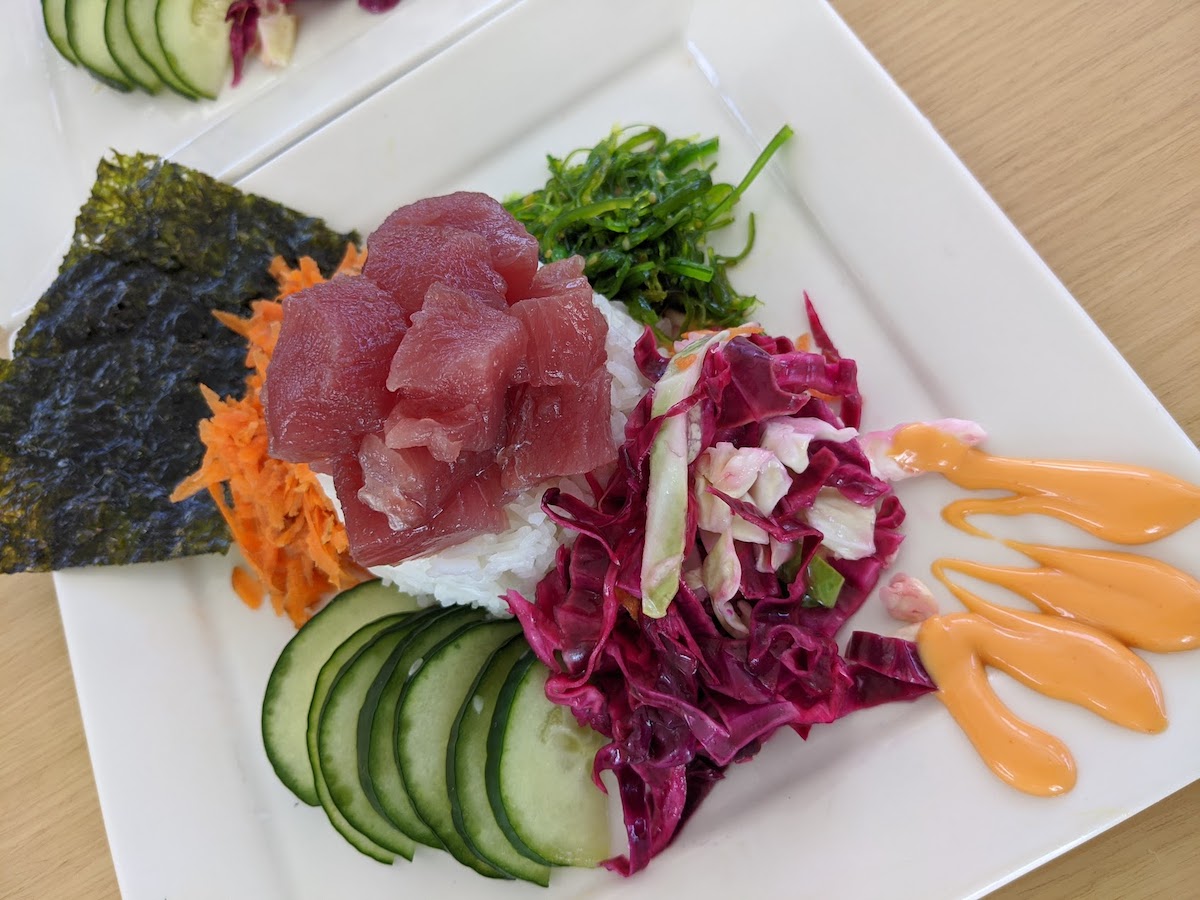 Life Burns Bright!
"Corona" Adventures with Keith and Ellie
This has been an incredible week with both schedule and agendas thrown out the window. While the world around us has changed, this boat has become an intimate family of eight, filled with laughter, new stories, and memories to last a lifetime.
Ellie and Keith are truly some of the most genuine and kind souls, life burns bright for these two, and it has been such a joy to spend time learning from them both. We have beyond enjoyed our time on "Makin' Memories" and wouldn't want to be anywhere else for this adventure and chapter in life.
Hold onto your fork, the best is yet to come for the story of Ellie and Keith. Continue living life, and always shine bright. From the bottom of our hearts - thank you! You both will forever hold a place in our hearts. Our homes are open if you ever find yourself looking for new adventures.
'Makin' Memories' That Will Last A Lifetime!
Captain Keith and Ellie - We have been on many wonderful vacations but this trip was a trip of a lifetime... and it was because of the two of you. Your professionalism, attention to detail, calm demeanor, outstanding cooking and willingness to go the extra mile in every way far surpassed our expectations. Quite simply... you guys are amazing! Thank you both for "Makin Memories" that will last a lifetime. We all felt like you were always there when we needed you, and you made this feel like our "home"... and even more amazing is that you felt like part of our family, not just the "crew"! So thank you thank you thank you for sharing your home with us! With love and friendship,
BEST Vacation!
Keith and Ellie - As returning guests to the BVI's (April 4th time, Greg 3rd time) we have experienced so much that the Virgin Islands have to offer. Even still, you have both been able to create a unique and most enjoyable vacation for us all! You are both very talented young sailors. We will forever remember our time with you both on Makin' Memories! .

What can we say - you certainly set the bar high for our first ever BVI trip! Simply amazing. Thank you both for such a fantastic week. Every stop and experience made for some great "memories" for sure. El Capitan Keith and El Salty Chef rock!!!

Great captain, wonderful food, perfect weather = BEST vacation :) Thanks for putting up with this crazy crew! You guys did a wonderful job with everything, especially putting up with our jokes and stupid questions! Thanks for the surprise lobster, ordering up those turtles and keeping the waves (semi) smooth. We will miss you both!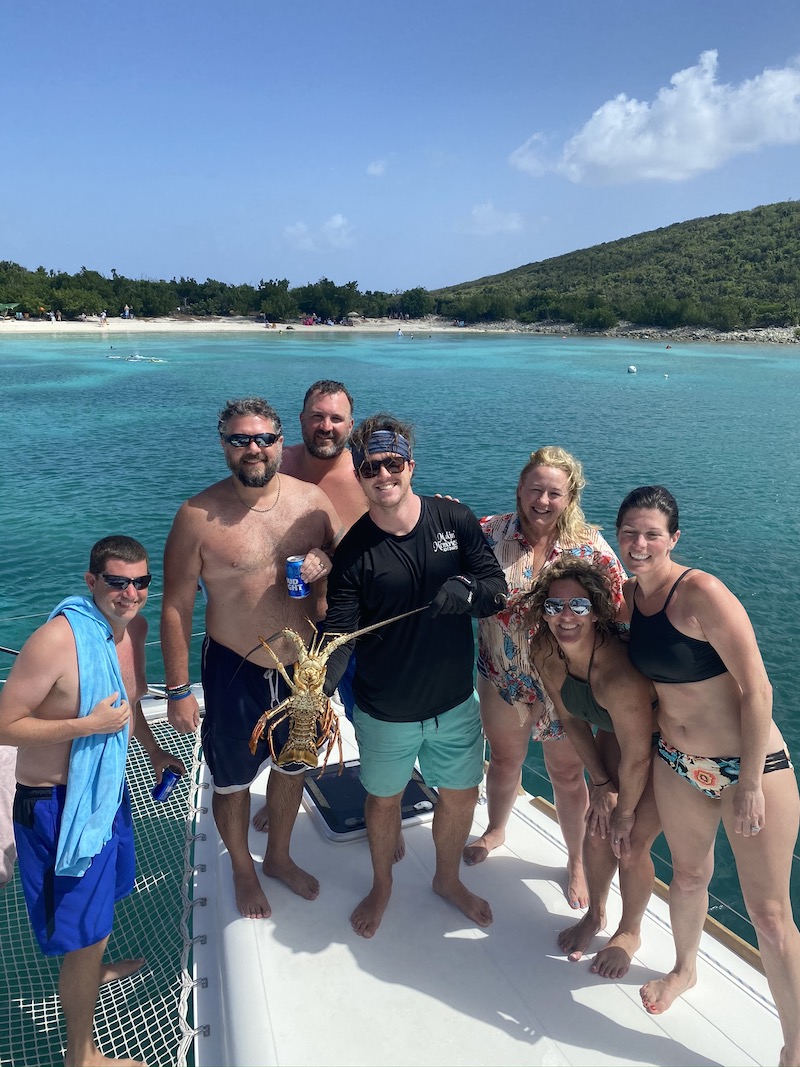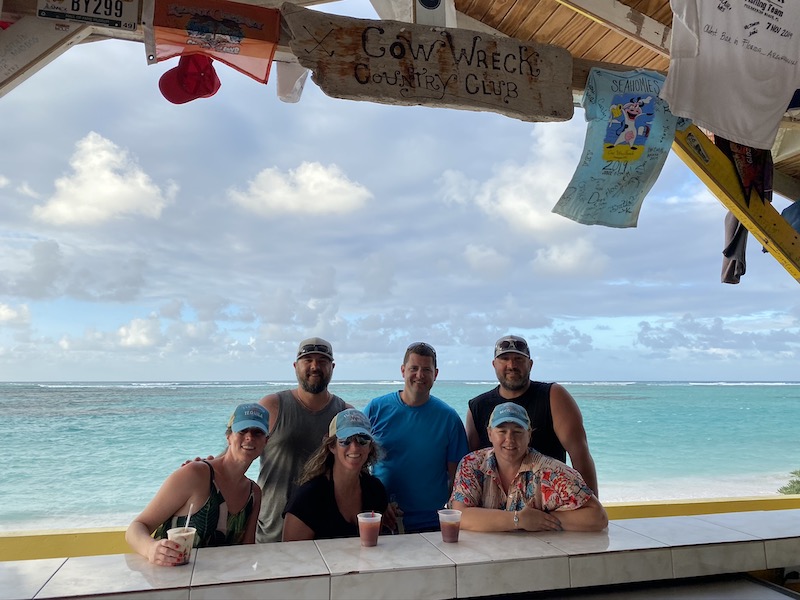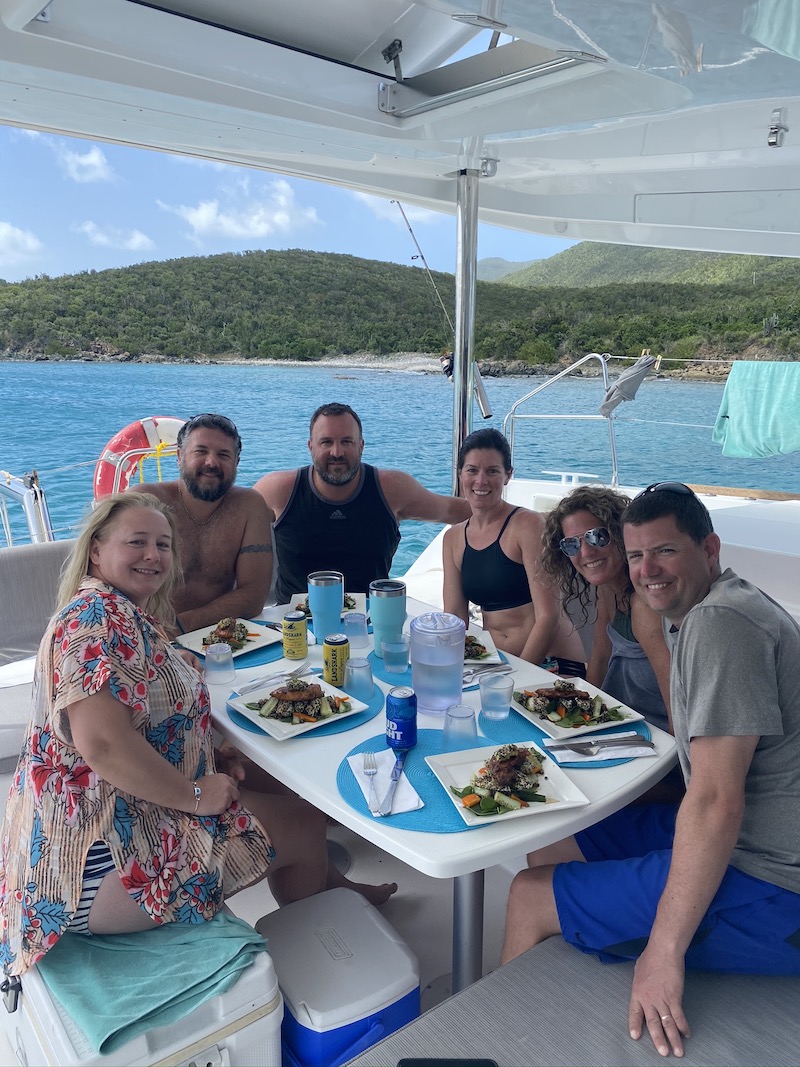 Top of the Podium
You are at the top of the podium in our "book"! You provided us with a dream vacation in paradise. Your sailing expertise, flexibility, calm demeanor and going the extra "mile" to accommodate our every desire made for a perfect week. Every meal far exceeded any 5-star restaurant's cuisine. We felt so cared for and secure knowing we were in such competent hands. You two are the best! You both do you jobs with such excellence and are true professionals. Thank you for all you labors on our behalf to provide us a stellar week full of "Makin' Memories" which we will cherish forever.



Eating and Drinking Throughout The BVI!
Thank you for a wonderful week aboard Makin' Memories. We had an incredible time eating and drinking our way through the Virgin Islands. Our favorite highlights included Cow Wreck Beach, Will yT's, Soggy Dollar, Snorkeling with sea turtles, and just enjoying sailing through these beautful islands! The Mokes on Anegada were a blast, and by far and away the most spectacular night was at Coco Maya!! You both have the perfect personalities for this experience and made everything seem effortless.
Memories For the Rest Of Our Lives!
G'day mates!
The boat was the perfect size for 3 couples & crew... and what a crew! So flexible & relaxed yet they showed us all of the US & BVI's - yet left us yearning to come back and explore more. Thanks for meeting our needs... Kayak; dive rendezvous; putting up sails or motoring to fit in more; always enough water, drinks, electricity and meals fit for royalty. As we age we learn, to live in the moment, cherish and store memories for we don't know how many tomorrows we have. Thank you for walking on our hearts and planting memories we can pull out for the rest of our lives!

Our Expectations Were Surpassed
We planned this trip a long time ago. We had a high level of expectations, and after a week with you, our expectations were met and surpassed. Keith as the captain you were professional, and we appreciated the flexibility of the itinerary. Your cooking was delicious and the boat was kept very clean. We appreciated both of your maturity and kindness. We really enjoyed being able to sail, and to participate and help with this. Chef we hope our requirements did not bother you! (no bacon, no red meat...)
We wish you wonderful adventures around the world, and your "desires" will come true.
You are both very beautiful young adults
All Jokes Aside, Thank You for an Incredible Week
Thank you for an unbelievable trip from Cooper's Island and Willie T's to catching fresh lobster, we had an amazing time. We are leaving with unforgettable memories we are so lucky to have. Some of which Cole and Carter probably don't remember :) We are lucky to have had the opportunity to go sailing with you, you crushed it all week with killer or "delicious" dishes as Cole would say. You accommodated our last second dietary changes because our Dad decided to have some fun with fire and we had to replace him with Kayle. The night at Willie T's is one we will never forget, just like Cole and Carter's dance moves. Even frat star Reed will miss you guys. All jokes aside, thank you for an incredible week and I'm sure we will be attempting to convince our Dad for a round 2 trip
You went to extra lengths to accommodate our needs!
Thank you for helping to make what was other wise a derailed vacation into one that has been filled with so many wonderful memories. We truly appreciate your patience and understanding of our circumstance and the extra lengths you went to to accommodate our needs - from all the dietary restrictions, to providing food to the hospital, special pick ups and drop offs etc. I'm sure we were not your most exciting charter (4 nights in the harbor... :) but we feel blessed to have rung in the New Year together with you. Keith - we loved our 2 day adventure and your efforts to get me to Lime Out! No words! The food was over the top! Thank you for keeping us nourished all week! We hope to see you again under different circumstances and truly cruise the BVI.

One of the Best Trips
My wife and I agree this was one of the best trips we've done and while we look forward to doing it again.
They were brilliant!
They were both brilliant. Nothing was too much trouble for them. They did everything they could do to make the trip a memorable one. Both of them were very approachable and happy in their work. They are very knowledgable with great people skills.