Luxury Caribbean Catamaran Charters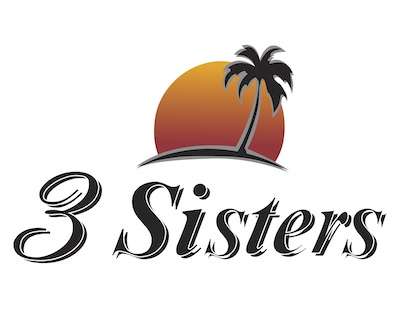 3 SISTERS SAMPLE MENU
BREAKFAST
Açaí bowls with homemade granola and assorted local fruits and seeds
Avocado toast with poached eggs and bacon
Homemade sesame bagels topped with cream cheese, smoked salmon, capers, onion and lemon
Middle eastern shakshuka with feta, baked eggs and sliced avocado
Blueberry pancakes topped with banana and coconut flakes
Eggs any style served with roasted tomato, spinach, sausage and toast
Greek yogurt parfaits layered with homemade granola and assorted local fruit
LUNCH
Skillet charred fish tacos with mango salsa, shredded cabbage, crema, cilantro served with chips and homemade guacamole
Chicken Caesar salad with homemade garlic herb croutons, hardboiled egg, bacon, topped with fresh Parmesan cheese
Sri Lankan prawn and chickpea curry served with flatbread and a cucumber yougurt dip
Teriyaki Salmon greens and grain bowl with mixed greens, quinoa, edamame, carrots, cucumbers, scallions, and avocado
BBQ pulled pork sandwich with tangy slaw and pickles served with pasta salad
Blackened shrimp lettuce wraps served with a watermelon, mint and pomegranate salad
Hawaiian beef burgers with grilled pineapple and onions served with seasoned potato wedges 
APPETIZERS
Shrimp cocktail
Fresh Vietnamese summer rolls
Mixed charcuterie board with a spread of assorted meats, cheese, fruits, nuts and jams
Italian tomato bruschetta 
Plum, blue cheese and pancetta flatbread 
Spinach artichoke dip
DINNER
Brown butter seared scallops on top of creamy mushroom and Parmesan risotto 
Grilled chicken topped with goat cheese, sun dried tomatoes, basil and lemon butter sauce served with fresh salad and pomodoro pasta 
Marinated flank steak served with smashed roasted garlic potatoes and thyme roasted vegetables
Grilled tuna steak on coconut rice pilaf and warm corn salad
Apricot and rosemary glazed pork tenderloin with zesty broiled tomatoes and sauteed vegetables
Baked dijon salmon with greeen bean pilaf served with Tuscan panzanella salad

DESSERT
Oreo Cheesecake 
No bake peanut butter pie
Upside down pineapple cake 
Warm brownies with vanilla ice cream
Key lime pie with whipped cream
Sticky date cake with warm butterscotch sauce and fresh raspeberries
STANDARD SHIPS BAR
Soft drinks, sodas, water, beers & well drinks are available all day for your enjoyment.
 Smirnoff and Stoli Vodka, Gordons Gin, Jack Daniels Bourbon, Souza Tequila, 
Cruzan Rum, and an assortment of liqueurs.
Red & White Wines are served with dinner. 
 Bud & Bud Lite, Coors, Coors Lite, Corona, Corona Lite, Miller, Miller Lite, Caribe, Caribe Lite, Presidente, Presidente lite. 
Please let your broker know your preferred brand. If you require premium wines or spirits not included in the above, please let us know and we will be happy to have them on board for you, at an additional cost to you.