Luxury Caribbean Catamaran Charters
Catamaran luxury yachts are an amazing way to vacation in the Caribbean and tour the absolute beauty of the US Virgin Islands (USVI) and British Virgin Islands (BVI) like never before. Not only are catamaran yachts spacious, but they're also exceptional at maintaining a steadier feel for those who may be prone to seasickness.
Here at Caribbean Soul Charters, we offer bespoke, luxury crewed yacht charter booking on catamaran sailboats guaranteed to fulfill your family's dream yachting vacation on the Caribbean sea.
If you're looking for a luxury catamaran sailboat, our concierge yacht charter service will ensure your desires in a Caribbean yacht vacation are met with perfection.
Please select up to five of the below luxury catamarans and email us with your selection and we will do the rest from there.
If you would like to discuss your trip in greater detail so we can customize the ideal trip for you and your loved ones on the best yachts the Caribbean offers, please call +1 (340) 690-1121 or Toll-Free at +1 (877) 432-6700 and let's get started. Be sure to ask for Sue!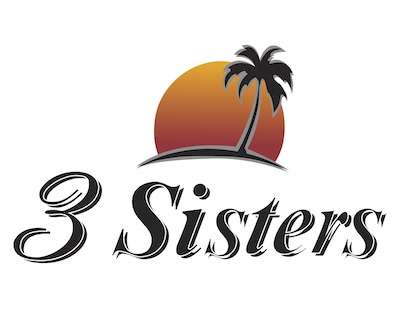 3 SISTERS GUESTS COMMENTS
Truly a Marquee Experience!
It is hard to make the words that could show our appreciation for all the work, planning, and joyful execution that went into this wonderful week. This was a breathtaking combination of islands, views, water, coral, fish, turtles, stingrays, and even goats that would be difficult to duplicate. Michael and Casey, wow, what a team, seamlessly delivering the amazing experience of food and float. This was truly a marquee experience for us. Thanks for everything.
We Will Treasure This Time!
Truly a glorious week enjoyed with both of you aboard 3 Sisters. The islands of USVI and BVI were incredible. The islands and snorkeling locations you selected for us to explore were perfect. Captain Michael, we could not have been better cared for and served, your calmness and attention to every detail was so appreciated . And Chef Casey, the food and desserts could not have been better prepared and presented - it was truly a 5 star presentation! You both spoiled us each and every day. We will treasure the time we shared with both of you. The cherished memories of this trip will be retold many times for years to come!
Where to begin!
Where to begin! To say these will be the most amazing memories that will last a lifetime is an understatement. Everything was superb to say the least. The food, service, and just the two of you in general sooo awesome! I can't believe we visited eight beautiful islands! So amazing!!!

It was a perfect way to spend our 10 year! Keep doing everything the same, you guys rock! We will be back again.
Thank You For Showing Us This Gorgeous Place!
Considering that this was a last minute impulsive click on our iPad, we couldn't have dreamed of such a perfect vacation. Thank you so much for welcoming us to your "home" and being our BFF's, this week.
Casey, the food was over the top fantastic! So nice to be spoiled for a week!
Michael, your itinerary who perfect! Thank you for showing us this gorgeous place
Grateful Our Time Was With You!
We love you guys!!! What an absolute blessing & joy it has been this past week enjoying Gods beautiful creation on this awesome catamaran. You two are very talented! Grateful that our time here in the BVI was with you two. Thank you for all the AMAZING memories! We will cherish them for a lifetime!

Casey you are very gifted with food, you inspired us! Also hats off to both of you for crushing the mixology game! We have done LOTS of traveling (18 countries last year alone) but this week with you two on Three Sisters has been the best trip by far!

See you next time!
Twenty Year Dream Fulfilled!
My 20 year dream has been fulfilled. More fun that I ever expected. Great snorkel spots and great beach bars. Michael, you found the most protected spots when the wind came. Casey, the food was fantastic. Never dreamed I would gain weight on this trip :)
New friends!
We will never forget everything they did for us!
WHERE DO I EVEN BEGIN?! First off, I wish I could rate higher than 10 because the crew were the cats pajamas!! Mike was fantastic, made himself 100% a part of our group and ensured we had the most memorable week ever. He was professional, knowledgeable and went above and beyond.

Casey spoiled us with every meal, cleaned up after us, kept us hydrated and carb loaded. Took care of us, partied with us, made sure we were all accounted for — by the end of the week we all called her mom.
Will never forget everything they did for us, literally made the whole trip SO worth it.
They Killed It!
Michael is an absolute legend and we were super lucky to have him as our captain, I would recommend him to anybody going on charter. Michael is super chill and was always down to let us chill and party and do our own thing. He also made sure we always got where we needed to be and had a plan for everything - showed us around all the bars and restaurants, got us to and from them safely even when we had partied too hard. In addition, he was a huge advocate and friend to each person on the yacht and made us all feel liked and cared for.

Casey was amazing! Her food was so delicious and she went above & beyond for everything we needed and we loved hanging with her. I thought she would be frazzled before I met her because it's such a hard job but she absolutely killed it.
We'll Be Back!
Mike Wilson was extremely organized and so much fun. He got involved with everything we did and bought us together like a family. He was kind and was always so positive about everything. Absolutely enjoyed having him as our captain and will definitely request him as our captain next year. We'll be back.
Casey is a pro at keeping the boat in shape. She was simply amazing! Although we had several dietary restrictions on our boat, she made sure everyone's needs were met. She was really helpful with her tips and knowledge of the islands/itinerary. She made it super easy. She's an amazing chef!