Luxury Caribbean Catamaran Charters
Catamaran luxury yachts are an amazing way to vacation in the Caribbean and tour the absolute beauty of the US Virgin Islands (USVI) and British Virgin Islands (BVI) like never before. Not only are catamaran yachts spacious, but they're also exceptional at maintaining a steadier feel for those who may be prone to seasickness.
Here at Caribbean Soul Charters, we offer bespoke, luxury crewed yacht charter booking on catamaran sailboats guaranteed to fulfill your family's dream yachting vacation on the Caribbean sea.
If you're looking for a luxury catamaran sailboat, our concierge yacht charter service will ensure your desires in a Caribbean yacht vacation are met with perfection.
Please select up to five of the below luxury catamarans and email us with your selection and we will do the rest from there.
If you would like to discuss your trip in greater detail so we can customize the ideal trip for you and your loved ones on the best yachts the Caribbean offers, please call +1 (340) 690-1121 or Toll-Free at +1 (877) 432-6700 and let's get started. Be sure to ask for Sue!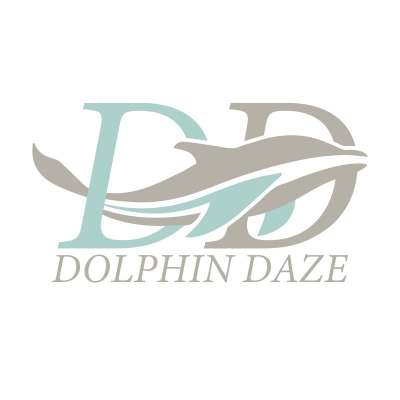 DOLPHIN DAZE SAMPLE MENU
BREAKFAST
Breakfast served with your choice of coffee or tea, juices and fresh fruit. Bloody Mary's and Mimosa's upon request
 Frittata
Choice of red pepper and spinach or the meat lovers ham and bacon
Custard French Toast
Served with bourbon maple syrup
Shakshuka
Dish of eggs poached in sauce of tomatoes, chili peppers, onions, and topped with feta cheese
Eggs Benedict
Classic benedict of english muffin layered with ham, poached egg, and rich hollandaise sauce
Banana Pancakes
Sweet house made pancakes served with mango compote
Omelette Bar
Assortment of meats, vegetables, and cheeses made to order
Sweet or Savory Crepes
Choice of made to order fruit and cream cheese or egg and bacon filled crepes
LUNCH
Enjoy chilled water, cold beer or soft drink, your favorite cocktail or a glass of wine
Caribbean Jerk Chicken
Jamaican style chicken served with traditional pilaf and mango salsa
Shrimp Coconut Curry
Sautéed shrimp and vegetable medley served with curry coconut sauce
Marinated Flank Steak with Chimichurri Sauce
Sliced thin on a bed of stir-fried garlic green beans
Crispy Fried Fish Tacos
With cilantro lime aioli, mexican slaw, and smoky black beans
Greek Style Chicken
Greek marinated chicken with fresh pita and crispy fried falafel
Seafood Paella
Traditional Spanish style rice and seafood dish couple with Mediterranean flavors
Japanese Style Pork Kabobs
Accompanied by Asian slaw and rice noodle salad
APPETIZERS
Lobster Avocado Crostini's
Herb Goat Cheese Stuffed Gougèrs
Potato Blinis with Smoked Salmon and Crème Fraiche
Croquettes with Pineapple Chutney
Crudo with Chiles and Sesame Flatbread
Leek and Mushroom Tartlets with Brandy Reduction
Seafood and Cheese Stuffed Mushroom with Scotch Bonnet Bechamel
DINNER
Enjoy your meal with wine, water, a cocktail or the beverage of your choice
Catch of the Day En Papillote
Fresh Caribbean fish wrapped in parchment and steamed in white wine, butter, and lemon
Braised Lamb Shanks
Poached in red wine, stock, and mirepoix served with polenta cakes and reduced poaching liquid
Maryland Crab Cakes
Crispy fried cakes on top white bean puree and tangy remoulade sauce
Jamaican Pork Chops
Tangy, sweet, and smoky chops served over traditional pineapple rice
Bouillabaisse
Classic stew is loaded with shellfish and seafood in a broth delicately flavored with fennel and herbs with fresh toasted bread and rouille
Beef Tenderloin
Broiled tenderloin medallions sauced with demi-glace and bearnaise accompanied with horseradish mashed potatoes
Seared Scallops
Pan seared diver scallops with passion fruit beurre blanc and Mediterranean style couscous
DESSERT
Orange Cardamom Crème Brule
Pineapple Upside Down Cake
Passion Fruit Sorbet Granita
Coconut Tres Leche's
Chocolate Pots de Crème
Kirsch Cherry Flan
Pecan Cake with Chocolate Ganache and Candied Orange
Enjoy an after-dinner drink, coffee or tea with dessert.
STANDARD SHIPS BAR
Soft drinks, sodas, water, beers and well drinks, cocktails are available  for your enjoyment.
Spirits
Vodka brands: Tito's, Stoli, Smirnoff
Whiskey brands: Johnny Walker, Dewars, Jack Daniels
Tequila brands: Souza, Milagro
Rum brand: Cruzan
Gin brands: Gordans, Tanqueray  
Assortment of liqueurs.
Red and White Wines
Pino Grigio, Sauvignon Blanc, Chardonnay, Cabernet Sauvignon, Red Blend, Pinot Noir, Proseco
Beer
Bud, Coors, Corona, Miller, Caribe, Presidente
Please let your broker know your preferred brand.
If you require premium wines or spirits of your choice, please notify your broker and we will be happy to source it for you and have them onboard when you arrive.
These would be at an additional cost to you.