Luxury Caribbean Catamaran Charters
Catamaran luxury yachts are an amazing way to vacation in the Caribbean and tour the absolute beauty of the US Virgin Islands (USVI) and British Virgin Islands (BVI) like never before. Not only are catamaran yachts spacious, but they're also exceptional at maintaining a steadier feel for those who may be prone to seasickness.
Here at Caribbean Soul Charters, we offer bespoke, luxury crewed yacht charter booking on catamaran sailboats guaranteed to fulfill your family's dream yachting vacation on the Caribbean sea.
If you're looking for a luxury catamaran sailboat, our concierge yacht charter service will ensure your desires in a Caribbean yacht vacation are met with perfection.
Please select up to five of the below luxury catamarans and email us with your selection and we will do the rest from there.
If you would like to discuss your trip in greater detail so we can customize the ideal trip for you and your loved ones on the best yachts the Caribbean offers, please call +1 (340) 690-1121 or Toll-Free at +1 (877) 432-6700 and let's get started. Be sure to ask for Sue!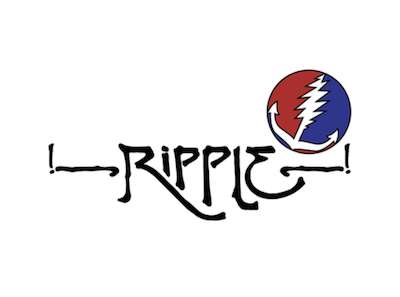 Previously named Callista

RIPPLE GUESTS COMMENTS
Ripple is a Beauty!
Ripple is a beauty! From the moment we stepped aboard we were engulfed in luxury and relaxation. Mark and Nicole greeted us with chilled towels, light snacks, and a celebratory glass of champagne. Nicole's culinary creations are a delightful treat. Our feasts were beautifully presented with fine details of matching table linens and table décor to compliment our colorful cuisine. Nicole was always cheerful, funny, and accommodating to all our needs (even ensuring fresh brewed coffee for this early bird). We were in good hands with Captain Mark to embark on many adventures underway. He was always spot on with preparing for our day's activities with the abundance of toys aboard Ripple. Ripple is so spacious! With multiple guests, you can still find peaceful spots to relax as you sail to your next destination. Our bedroom was roomy, comfortable, and always clean. I feel at home on Ripple and can't wait to come back again and again.
We Don't Want To Leave
The best vacation ever. We don't want to leave. Mark and Nicole made the trip insane. Nicole is the best chef and beyond kind. mark made us feel well looked after and was fantastic.
Love this bot and crew.
Dynamic Duo and Amazing Yacht.
Mark and Nicole
Words cannot describe what an amazing vacation this as on ripple. You both were wonderful and this entire experience start to finish was amazing. You made us so comfortable and you are both so much fun and esasy to be with. The food was over the top - out of this world, phenomenal - shall I go on?
We enjoyed every single meal and appetizers. The captain's cocktails were amazing too.
The activities on board were so much fun - spear-fishing, sea scooters, scuba, snuba, tubing and just floating in the water. Mark is a master at everything and was so organized and helpful. He is a pro!
Thank you Mark and Nicole for an unforgettable week. We can't wait to come back to Ripple and the Dynamic Duo.

Fabulous Vacation!
What a fabulous vacation we had on Ripple. Mark and Nicole were beyond amazing. We have never felt so welcome. The signature drinks were so good that we will try to recreate them at home. We can't wait to tell our friends at home that they need to do this one day.
We were also so lucky to be here and enjoy and meet the band Willow Hill which played on the yacht to an audience floating. in the water. They are such an amazing band . Thank you again for everything. I will be dreaming about this vacation everyday.
Feeling Very Grateful!
I realize after 61/2 days of being taken care of by two such positive talented, knowledgeable people - we as a family have been blessed! You both compliment each other's personalities. Always a smile, making sure that our comfort and safety were your priority. This has been a very special memory making trip!! Mark, you had so many great ideas for adventure. I loved the snorkeling, the cocktails, your attention to every detail. Your "even keel" personality made every day seem stress free. You are a gifted sailor, captain and a lovely human being. Thank you
Nicole, I love to cook - But! You are a true chef! Your meal planning was so creative and diverse. Everything was delicious and amazing. Your sauces! Accommodating my dietary restrictions had to be challenging - but you my friend, went "overboard"! Your smile is infectious - every time you speak your face glows with positivity. God has blessed you with the gift of hospitality!
We have had an amazing week! It is all thanks to the two of you. Thanks to the two of you. Thank you for sharing all your gifts with us. Feeling very grateful!
Such a Wonderful Week
Mark, thank you for all your personal touches. Putting the toys in for us and taking them back out as well!! The snorkeling has been fantastic all week long. Thanks for making/taking 6 year old master Tyler on every trip during our week. Nicole, never have I been treated so well and your food was unbelievable. Holly and I have traveled all over the world and never had such a wonderful week. We both needed stress relief and you certainly went above and beyond. Thank you for taking such loving care of master Tyler. Our ages ranged from 6 to 70 and you handled everyone with great care!
An Amazing Time
Mark, thank you for showing us such an amazing time in the VI. Your patience with Tyler and us was remarkable, having a six year old on the boat definitely adds challenges and you handled it amazingly. Thankyou for all of the attention to detail and for tailoring the trip to our wants and needs.
Nicole, I didnt have one bite of food on the trip that I didn't love. the amount of time that you spent in the galley making sure everything was perfect was unreal! Thank you for catering to all of our crazy needs and restrictions. I know it wasn't easy and you had to make multiple plates at each meal and you pulled it off!
Thank you both for all the memories!
Was Proven Wrong!
We decided to do this trip with our 20 something kids and another family!! I was NOT looking forward to it! Well - I was proven wrong! From the second we pulled up to the dock the crew made our week incredible. Maybe it was the 1/2 surprise birthday cake to celebrate our daughters 241/4 birthday that set the mood!
The sailing was great. The food was great and my picky eating was accommodated! We were never without a drink in our hands either. the boat was beautiful too.
We cannot wait to do it again!
Wonderful Family Holiday in The VI
We are a family of 4 and nothing was too much trouble, the food was amazing (think high end restaurant quality) and we were always in the best position possible for any stop - the crew were absolutely superb.

We enjoyed a mixture of beach bars, snorkeling, fishing, kayaking and paddle boarding, enjoying drinks in the floating seats and some retail therapy in the shops.

We could not recommend this vacation more highly - very relaxing and enjoyable. The crew should be recognized for wonderful service.
Aware of All Our Needs and Wants
We've booked sailing trips many times and this trip was absolutely the best of them. We had an amazing week aboard the catamaran, with the best crew we could have possibly gotten.

The crew was fantastic!They were incredibly aware of all our needs and wants. We had amazing, sophisticated meals and appetizers and great cocktails.

The captain is a very experienced sailor and he knew exactly where to take us depending if we wanted bars/people/movement or just a completely peaceful spot. We got along great and they were very helpful in making this a great trip for us, full of activities (paddle board, kayak, wakeboard etc). Cabins and overall boat were kept very clean all the time.

We definitely feel we got more than our money's worth and would tailor our next sailing trip to match dates with this crew, on any yacht.

We Have Never, Ever Had Such An Experience
We are sitting on our patio back home, having drinks and thinking of you guys.

First, we want to thank you for waiting on us hand and foot during our vacation. We have never, ever had such an experience. We know that you guys are consummate professionals and it is all in the day's work but we wanted to let you know how special it made us feel, each and every day.

We have had many sailing vacations, and every time we ourselves did the work required: the planning, the navigation, the sailing, the sail handling, water management, shopping, and the list goes on. And this time, you guys did all this and more for us. The atmosphere your provided, the quality of the food, the drinks, the place settings, the itinerary, the anchoring, the cleanliness of the boat; everything was incredible. You guys did it better than we thought it could be done.

So we wanted to let you know all of this and let you know how much we appreciate it and how much we enjoy our memories that week.

We hope you guys have great charters and great guests and a great season, we hope we cross paths with you guys again!


We Highly Recommend This To Others
First of all, we are not owners of a boat but recently we chartered for a week with other couples for my husbands 40th birthday. this trip was a "bucket list" type of vacation for my husband and I and it was even more amazing than expected!

The VI were beautiful and our crew was spectacular! they were so nice and took care of us hand and foot. It was so refreshing to be on vacation and not have to lift a finger if we didn't want to. They were able to recommend the best places to visit and we enjoyed each and every one!

This was, hands down, the best vacation we have been on to date and we would highly recommend it to others!
Wonderful Holiday
Thank you Mark and team for a wonderful holiday, especially the e-foiling and great anchorages. A holiday to remember!

Best Holidays
We had so much fun diving and lobster hunting, one of the best holidays ever thank you!
Kids Had A Blast!
We absolutely loved the cruise to Anegada and the lobster and conch tour. The kids had a blast tubing and snorkeling with you at Norman Island and the Indians, thanks again Capt. Mark!
Turtle Spotting
Capt. Mark, you did a great job guiding us through the rough weather to St Barths and we really enjoyed the anchorages and turtle spotting as well as the dives we did with you, see you in the summer!