Luxury Caribbean Catamaran Charters
Catamaran luxury yachts are an amazing way to vacation in the Caribbean and tour the absolute beauty of the US Virgin Islands (USVI) and British Virgin Islands (BVI) like never before. Not only are catamaran yachts spacious, but they're also exceptional at maintaining a steadier feel for those who may be prone to seasickness.
Here at Caribbean Soul Charters, we offer bespoke, luxury crewed yacht charter booking on catamaran sailboats guaranteed to fulfill your family's dream yachting vacation on the Caribbean sea.
If you're looking for a luxury catamaran sailboat, our concierge yacht charter service will ensure your desires in a Caribbean yacht vacation are met with perfection.
Please select up to five of the below luxury catamarans and email us with your selection and we will do the rest from there.
If you would like to discuss your trip in greater detail so we can customize the ideal trip for you and your loved ones on the best yachts the Caribbean offers, please call +1 (340) 690-1121 or Toll-Free at +1 (877) 432-6700 and let's get started. Be sure to ask for Sue!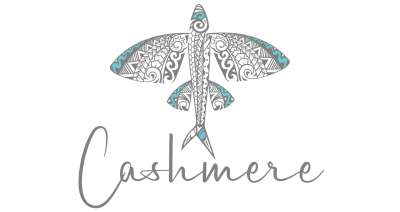 Previously named LENTO

Sea Dragon GUESTS COMMENTS
Our trip was soooo perfect that we wanted to stay longer!
Our trip was soooo perfect that we wanted to stay longer! Lol. It was our 6th time doing this type of vacation onboard a sailing catamaran and it was the BEST! Of course I would say that 80% of our trip is made of the chef and the captain…and they were just perfect. So professional, the quality of food, service and everything was overwhelming. Julia, our chef, is sooo talented. The captain James and her read and followed every piece of our preference sheet and conversation with them. I have absolutely nothing to say they can improve! The boat itself was in order, clean and we really liked the 2nd "deck" area where we could have a perfect 360' view during nav.
James proposed a modified itinerary to keep us safe considering the Atlantic depression causing big waves for Thursday and Friday.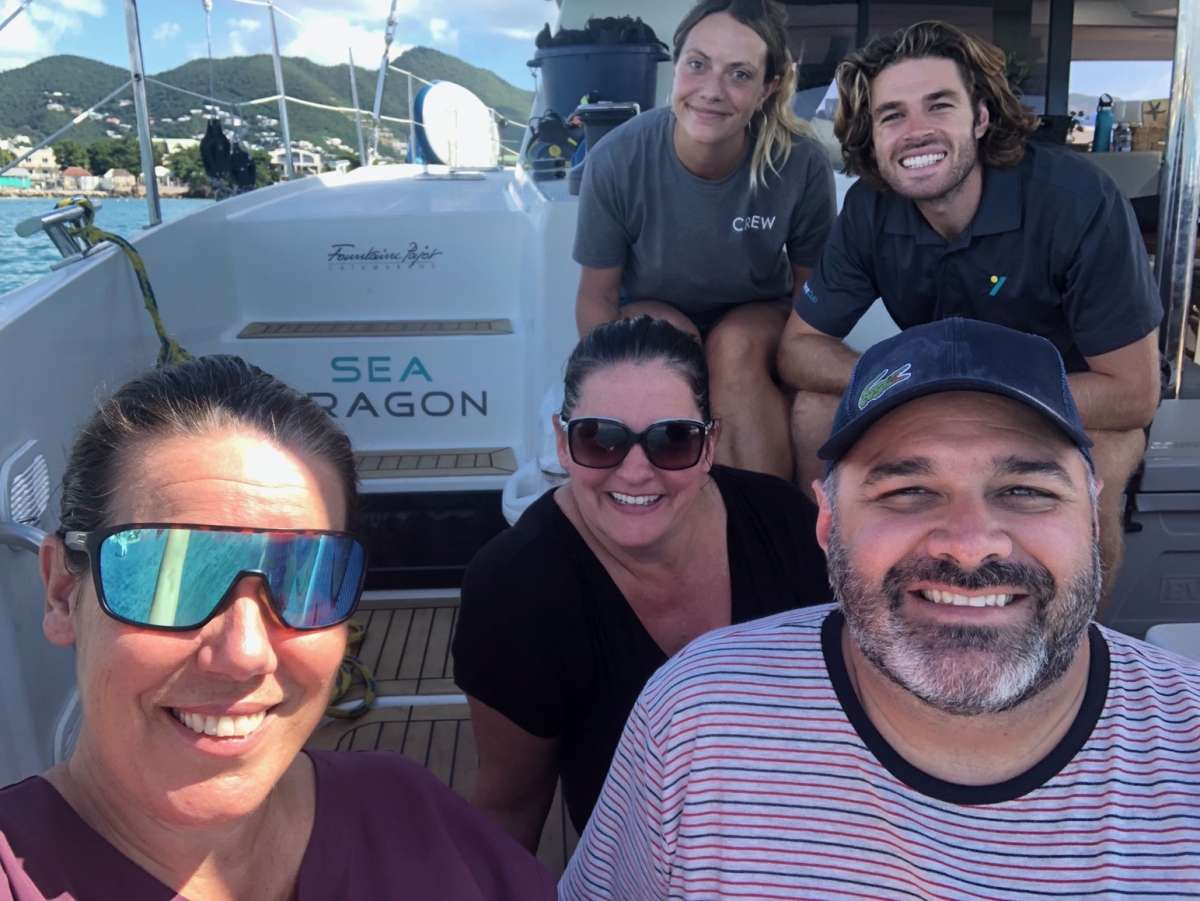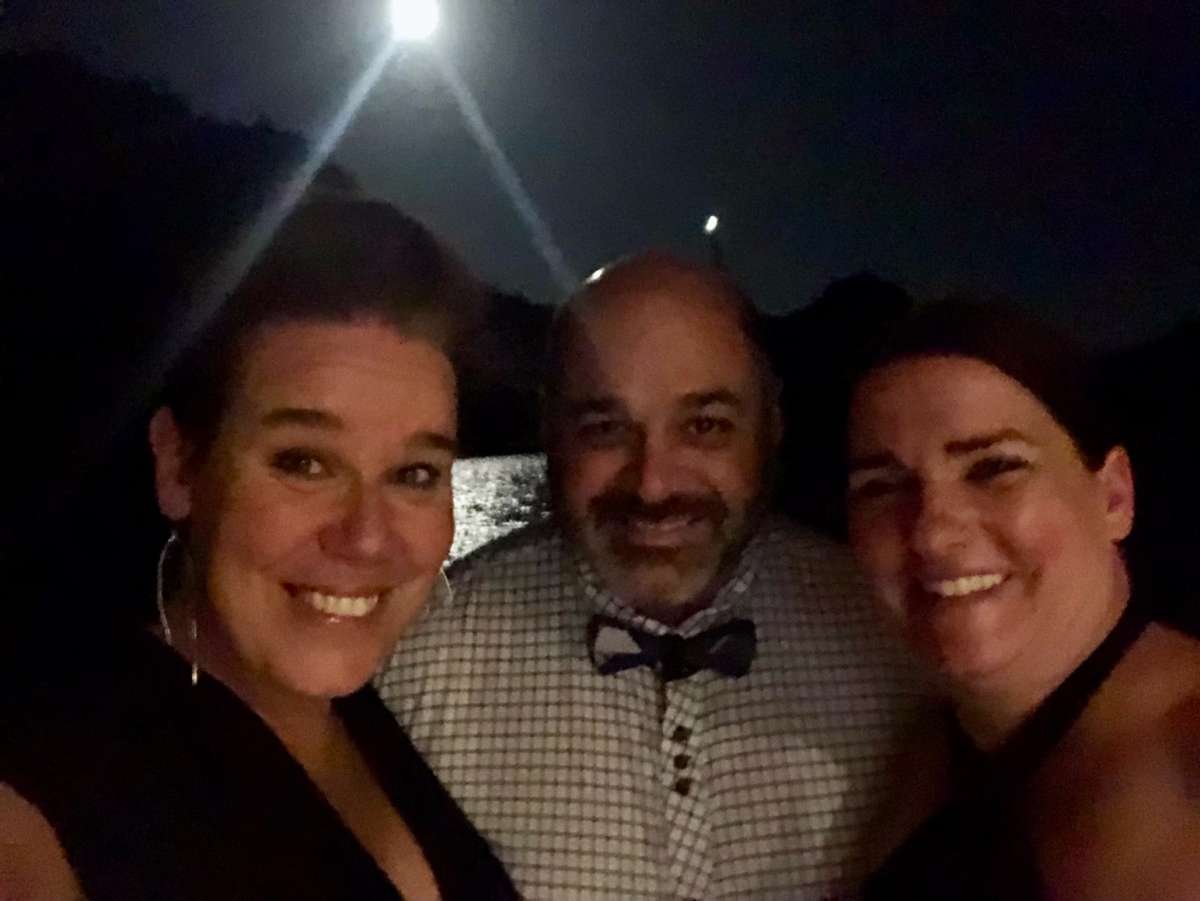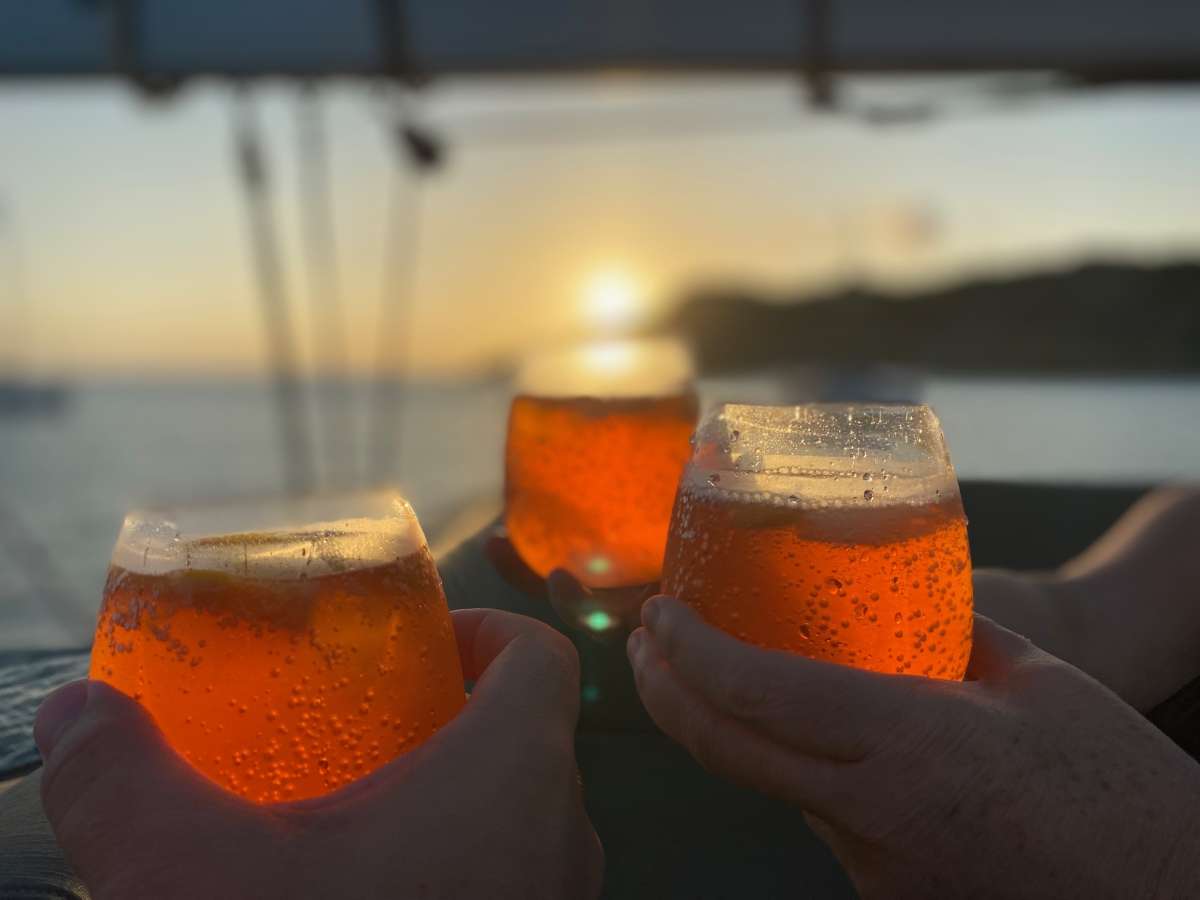 It was an extraordinary experience we both shall treasure forever....
This was our first experience on board a catamaran and the hospitality and professionalism throughout our entire trip made us feel utmost at comfort. They make a great team! They always put us in the right spots to view the coral and sea life at its best. The boat had been well stocked and menu well planned. We awoke early each day looking forward to the day's adventure. It was an extraordinary experience we both shall treasure forever and hope to repeat. In just a week, our crew felt like a part of our family!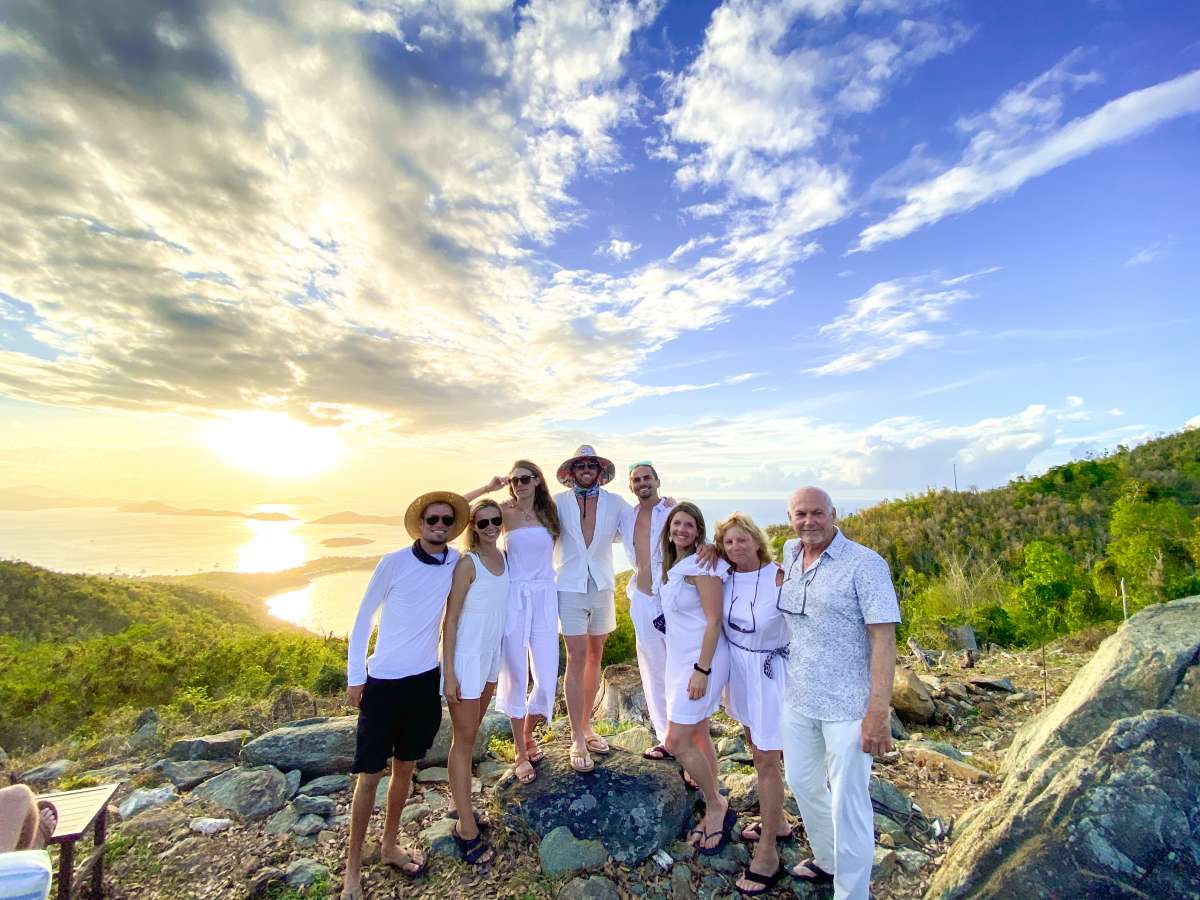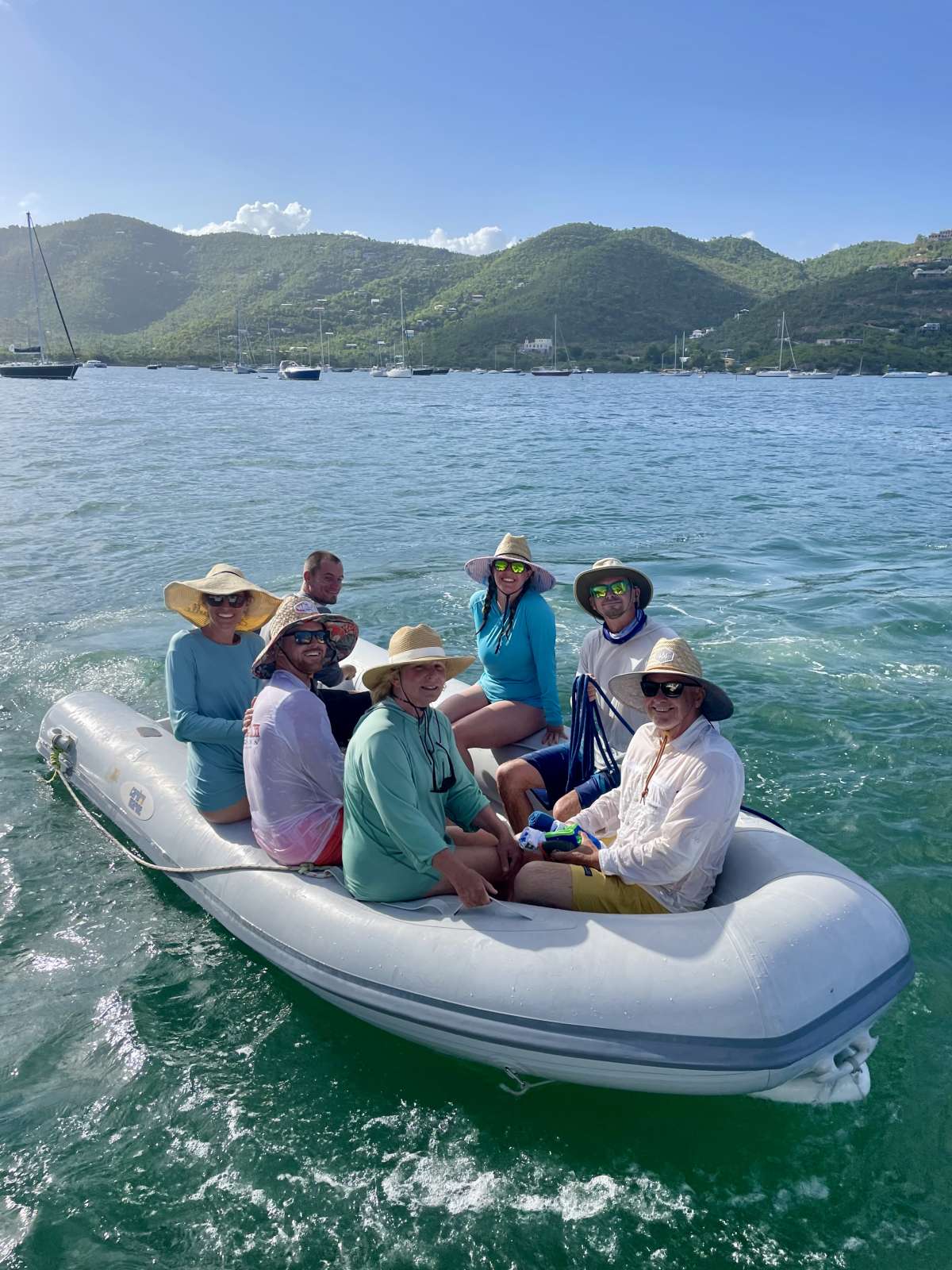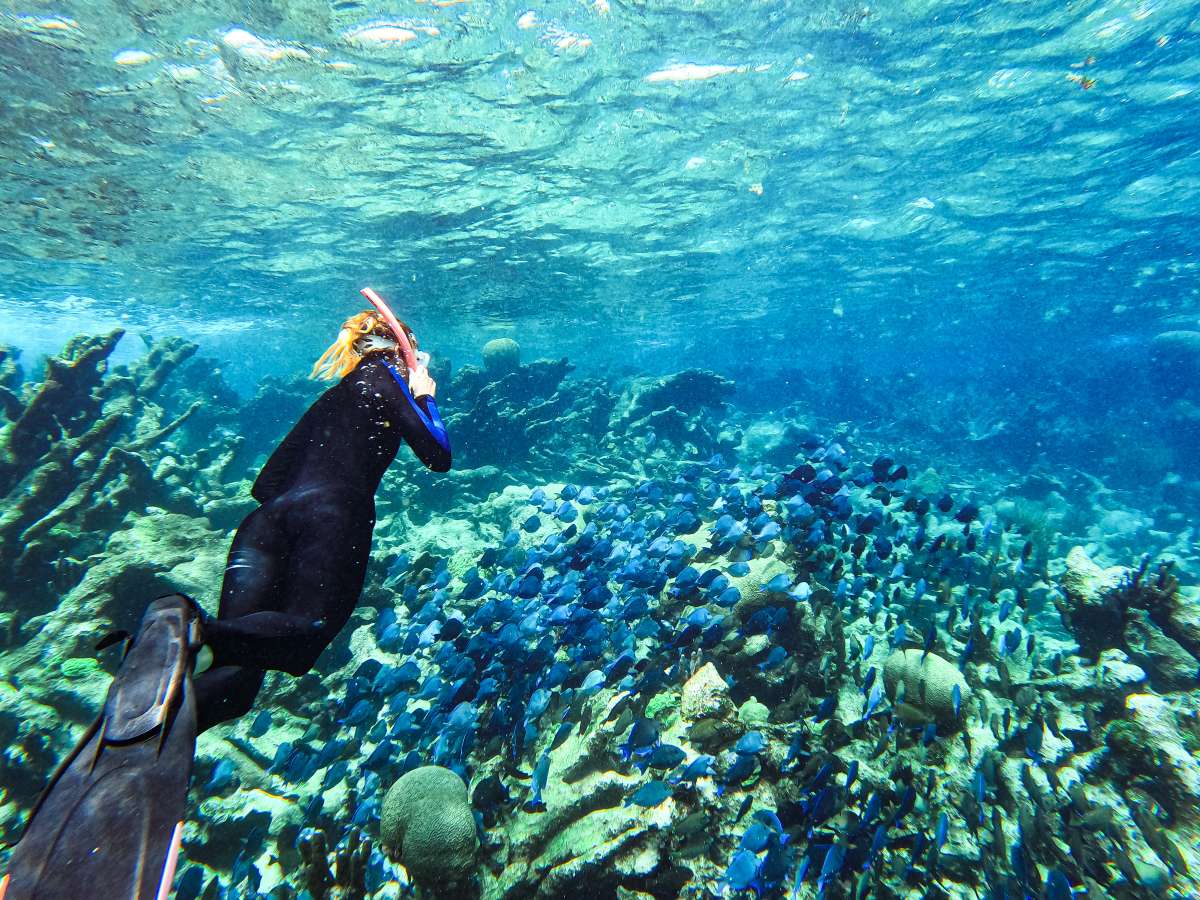 Perfect crew to show us Virgin Island Boat Life!
We had an amazing time! With the perfect crew to show us how to live the Virgin Islands boat life! They are each experienced sailors, and one of our highlights was sailing the boat with them. We actually learned a lot. They were always professional, organised, polite, and fun.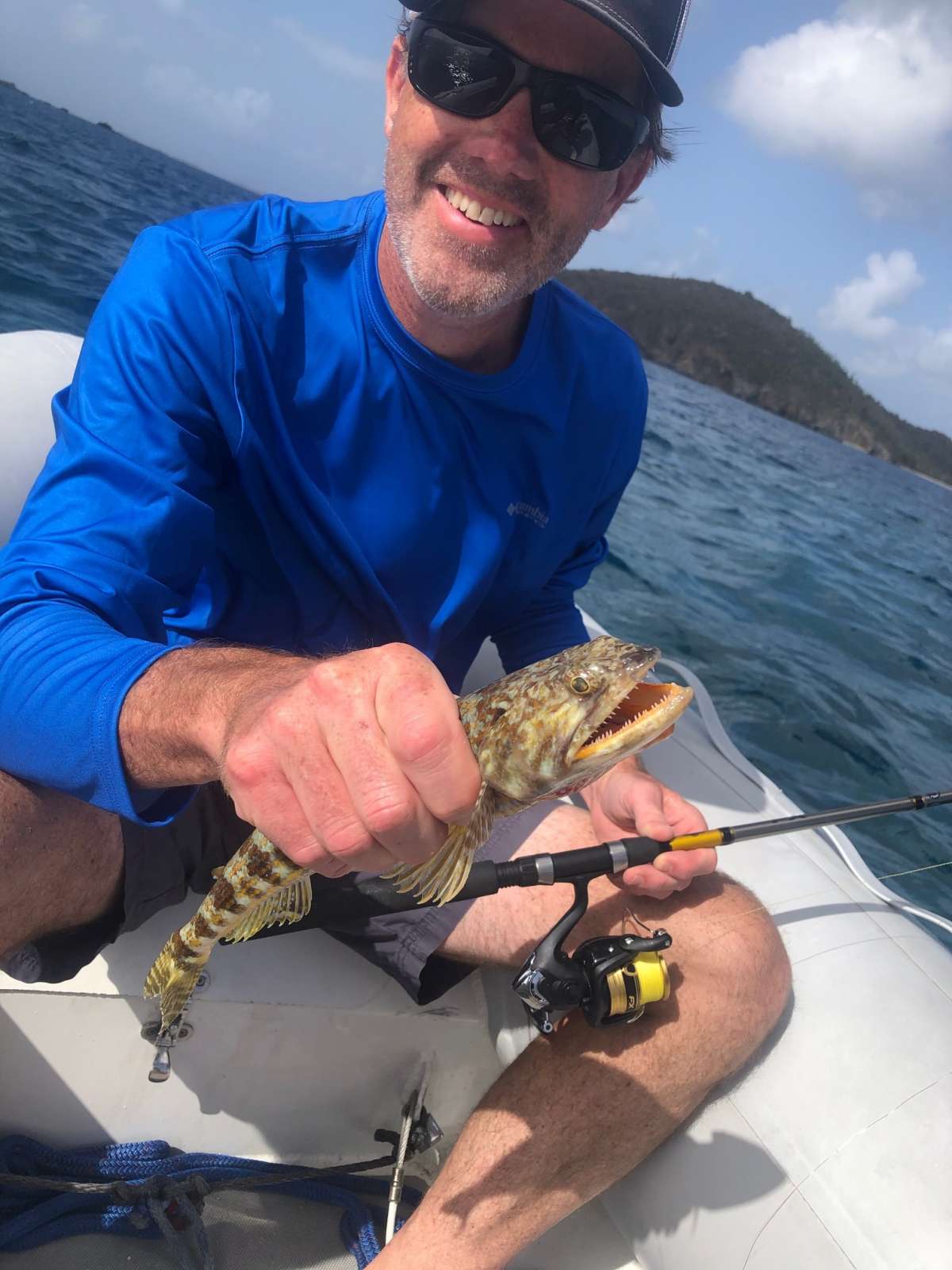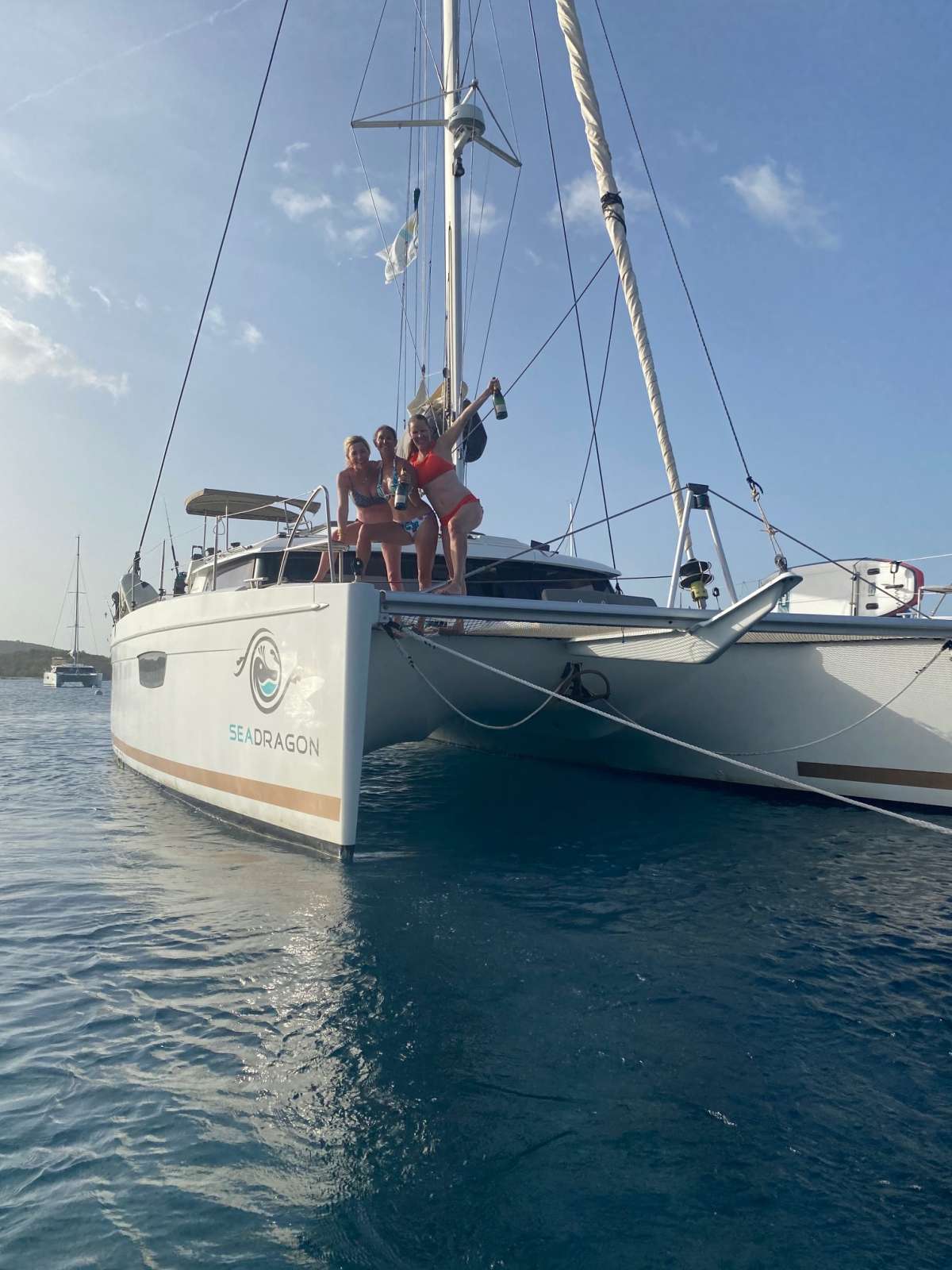 Just the right mix of professionalism and fun!
We just got back from a week on the Sea Dragon. We had such a fantastic trip!!! We loved Sea Dragon and our fantastic crew! We couldn't have been more fortunate. knowledge of boating, sailing, fishing and the islands was second to none! On top of that, the food, drink and hospitality were phenomenal!! Whenever we needed a bite to eat or drink it was right there and always wonderful. The boat always stayed nice and clean as well. Together, they make a great team with just the right mix of professionalism and fun! We will absolutely charter with them again, and hopefully soon!!! I highly recommend them.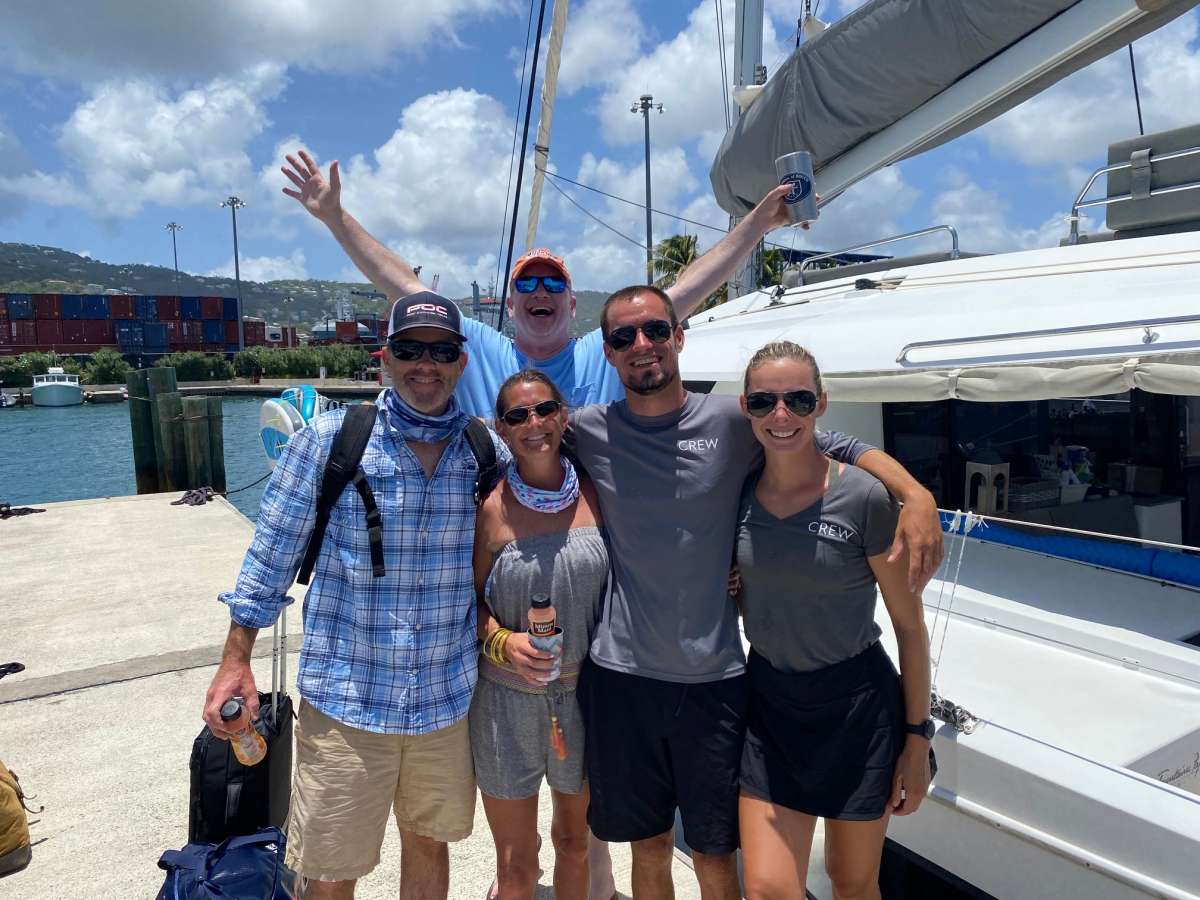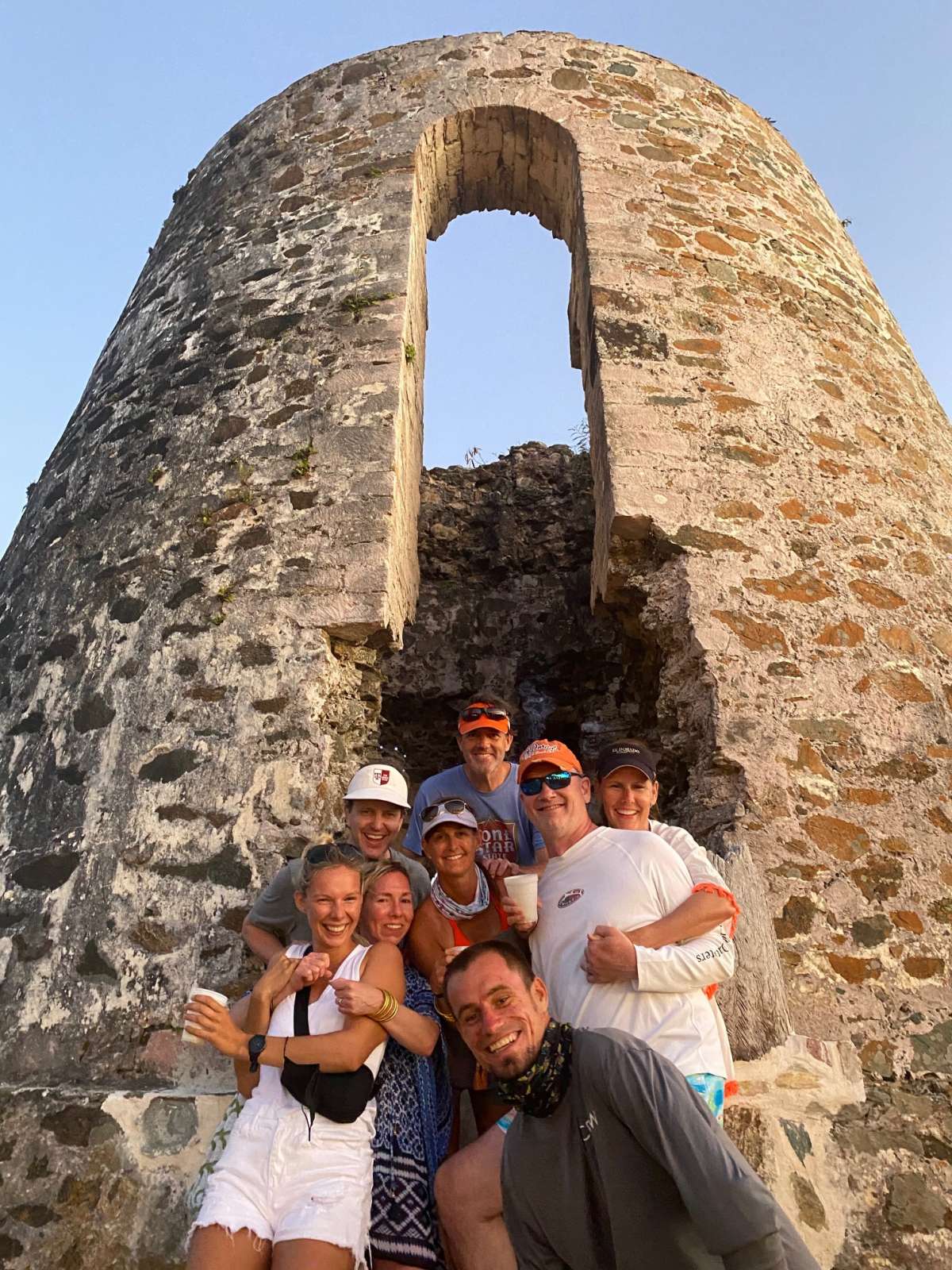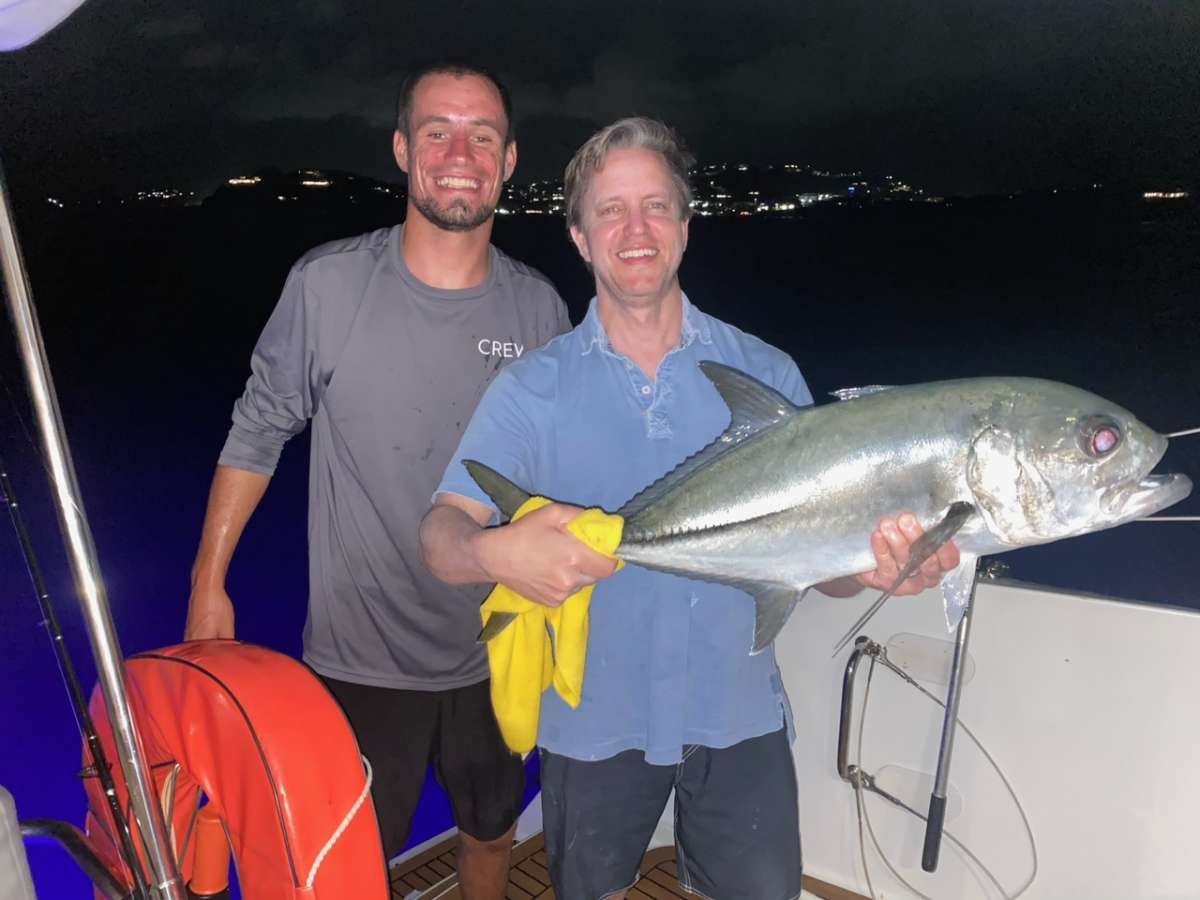 The best vacation of our lives!
We just got back from a charter and had the best vacation of our lives. We loved our crew so much. Such nice people and hard workers. They went above and beyond. Very organized and accommodating. We want to only work with them because their graciousness and hospitality made such an impact. They were so patient with my kids, and I really appreciate that. Thank you!
Amazing experience
Our Captain and First Mate/ Chef made the experience even more special. Our family had an amazing experience – and would certainly book another guided Sailing trip again. We felt very lucky that our crew were leading our trip


Absolutely incredible!!
This trip was a long time coming! Because of covid we waited nearly 3 years after booking to finally commit to our final dates. The company was gracious enough to allow us to reschedule twice (because of lack of access into the British Virgin Islands) even though their protocol was a max of one reschedule, and I'm sure it was a very inconvenient option for the company, but their focus was more on the enjoyment of the client. The Captain (James) and the Chef (Julia) were what made this trip aboard Sea Dragon, absolutely incredible! They bent over backwards to give us the absolute best care and service, and went out of their way daily to consider our comfort and enjoyment. It was like having to executive assistants at our beck and call for 7 days straight! We expected to eat well on the trip, but we had no idea of the level of cooking that we would actually receive. It was as though Julia had come directly from Cordon Bleu with her amazing recipes and out of the box menu! She must have spent hours preparing a majority of the meals, and yet we were completely unaware of her effort because we had the joy of just showing up when it was time to eat. The spreads were incredible, and there was always plenty! James was a delight! Not only an excellent Captain who knew how to navigate and control his boat, but he considered our whims and wishes at every opportunity and kept the itinerary fresh every day. He gave us options of what we could do next and allowed us to veto or confirm his ideas, and always with an incredibly pleasant attitude and a smile. One of our favorite nights of the whole trip was when we dragged them both into our evening of board games and had an absolutely incredible night of hilarious laughter! Both wonderful friends that we would love to spend more time with in the future. Thank you to Ocean Yacht Club for making this trip everything that we hoped it would be!
Jules or JuJu for short made the absolute best meals that I have had - on land and off!
Jules or JuJu made the absolute best meals that I have had - on land and off! She needs to be careful with how good she cooks and takes care of her guest as she might end up with a marriage proposal!
Julia was everything and then some!
Julia was everything and then some! She is awesome!
You guys are doing an amazing job!
JuJu was amazing. A great cook, sweet, personable and always willing to go the extra mile to make sure we were all happy. You guys are doing an amazing job!
Her food is perfection, not to mention her variety of cooking
Julia is the best! Her food is perfection, not to mention her variety of cooking. She is so friendly and always looking out for how to make her guests time onboard better!
Our experience with James and Julia can be summarised in one word - fantastic
Our experience with James and Julia can be summarised in one word - fantastic.

James organised an amazing route balancing island visits with nights at sea, while incorporating all our requests without fuss. His demeanour was both professional and friendly. We were able to enjoy our ourselves and have fun within a safe framework. For those who wished to learn - new skills were taught well - our group left with experts in knot tying and anchor deployment. I was not one of them.

Julia's food was just incredible. I have told countless people about the trip and her food especially. In fact just last night I mentioned it to someone, even though our trip was last year. She did an excellent job in consistently providing a variety of high quality meals. I was very impressed with her professionalism in diligently getting up early to ensure fresh ingredients were there for us when we woke up. She took pride in what she served and that made for a five star experience as a guest.

In summary I could not recommend James and Julia more and hope to sail and dine with them again one day.
An unforgettable time
What can I say- absolutely phenomenal trip with James and Julia. James really took the time to get to know our group and was an absolute professional. We felt safe, looked after and could absolutely trust James to show us the most amazing places and hidden gems. Julia's food was outstanding- we had a couple of people with particular dietary needs and it was never a problem. The best food I've ever had on a yacht and the loveliest person you'll ever meet with the best stories. An unforgettable time.
Well....where do I begin?
Well....where do I begin? Somewhere in the midst of one of the tasty and varied lunch time spreads, where I'd certainly eaten a bit more than necessary. These were always a highlight of the day, thanks Julia! Julia was able to partake in keeping up with socialising on deck, whilst creating incredible culinary delights seemingly in parallel. The food was simply superb and well timed to match each day's agenda.

Whilst capitalising on the ubiquitous coastal locations, we also ventured on land hiking up mountains with staggering views. All credit for visiting such locations goes to James, our skipper. James was equally knowledgeable of each area we visited, whether that be on or off the water. And so made light work of route planning and taking on requests for types of places to visit. You could really sense his ambition to curate the perfect trip for everyone aboard...and I think it's fair to say he did that!
A once-in-a-lifetime experience
A once-in-a-lifetime experience. Skipper James was really fun and showed us all the best places. His local knowledge meant we got all the best spots and showed us some amazing views. Having never sailed before (aside from the odd pedalo!) James was really accommodating and made us feel right at home. The food was incredible. Julia served a fresh selection of fine food , which was served the entire trip without exception. We wanted to have a few drinks and party, which the crew were great with! We had great drinks, music and some of the best views. Julias great breakfasts made the hangovers so much more bearable!

The boat itself was incredible and always filled with all the essentials. We anchored up in some great locations and James showed us many hidden hotspots only known to the locals. Couldn't have asked for a better trip and we will be returning next year.
Overall they are the full package!!
James was not only a very competent skipper, but also very accommodating to our group. His knowledge of the area was great, and he was able to adapt activities to the wishes of the entire crew. Julia's meals were a welcoming site when returning to the catamaran and the quality was superb. We were constantly surprised by the variation of food that was prepared. Overall they are the full package!!