Luxury Caribbean Catamaran Charters
Catamaran luxury yachts are an amazing way to vacation in the Caribbean and tour the absolute beauty of the US Virgin Islands (USVI) and British Virgin Islands (BVI) like never before. Not only are catamaran yachts spacious, but they're also exceptional at maintaining a steadier feel for those who may be prone to seasickness.
Here at Caribbean Soul Charters, we offer bespoke, luxury crewed yacht charter booking on catamaran sailboats guaranteed to fulfill your family's dream yachting vacation on the Caribbean sea.
If you're looking for a luxury catamaran sailboat, our concierge yacht charter service will ensure your desires in a Caribbean yacht vacation are met with perfection.
Please select up to five of the below luxury catamarans and email us with your selection and we will do the rest from there.
If you would like to discuss your trip in greater detail so we can customize the ideal trip for you and your loved ones on the best yachts the Caribbean offers, please call +1 (340) 690-1121 or Toll-Free at +1 (877) 432-6700 and let's get started. Be sure to ask for Sue!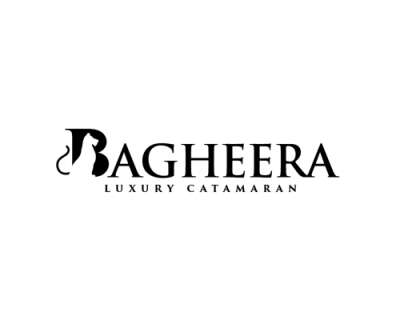 BAGHEERA L620 SAMPLE MENU
* * * CHEF CARLA'S MENU * * *
BREAKFAST
*Italian Poached Eggs with cherry tomato sauce, fresh scallions and basil leaves, Italian parmesan cheese cooked and served in an iron pan.
* Fluffy Omelet with tomatoes, cheese and green onions served with Italian fillet sausage.
* Truffle Scrambled Eggs served with buttery mushrooms, crispy bacon and pan seared tomatoes.
* Poach Eggs Royal served on crispy English muffins with a combination of fresh herbs, cream cheese, garlic and butter. Served with smoked salmon or Canadian bacon.
* Bonjour Mademoiselle French Toast (Brioche bread, cheese, ham and white sauce)
Breakfast is served with a selection teas, jams, juice, coffee and homemade bread, a variety of cakes or classic homemade English Scones, Yogurt and fresh fruit.
Vegetarian, Vegan please ask for the option.
LUNCH
*Thai wraps, rice rolls with peanut butter sauce, served with grilled chicken or shrimp on the side.
* Authentic home-made Chicken Ceasar salad served with home-made focaccia bread.
* Cheese Burger in Paradise with crispy fried potatoes, coleslaw salad and all the trimmings.
* Classic Morrocan middle eastern chicken served with mint couscous and tabbouleh salad.
* Amigos traditional Mexican Tacos served with Fresh guacamole, sour Cream, Cob grilled and Carla's special Black Beans, or classic fish tacos!
* Hawaii Chicken wrap served with roasted sweet potatoes on a bed of fresh garden salad.
STARTERS
Elite Grilled Zucchini wrap (goat cheese, dried tomatoes, homemade Italian pesto and fresh salad)
Caribbean carrot and turmeric soup served with crispy dipping breads.
 Jumbo Shrimp Cocktail served on a bed of fresh chopped leafy greens, tomato and red shallots.
Mediterranean Prosciutto di Parma e Meloni .
Oriental Corn Sour Soup.
Cozze e Vongole (Mussels and/or clams) alla napolitana served with garlic crispy bread.
MAIN COURSE
Namaste Indian Butter chicken with basmati rice in aroma of anis and cinnamon stick, served on side with veggies and house made naan bread.
Classic Italian Lasagna Bolognese. Chef Carla's family recipe.
Grilled to your perfection Filet Mignon accompanied by a creamy mustard gravy, roasted potatoes and fresh veggies.
Jamaican Pork Tenderloin served with Caribbean rice and tossed fresh veggies.
Mahi Mahi Grilled served with light white sauce, puréed potatoes and fresh veggies.
Seared Ahi Tuna with egg noodles tossed in a vibrant soya sauce, garnished with seaweed salad.
DESSERT
Fresh garden carrot cake.
French chocolate mouse.
Caribbean Rum cake.
Local passionfruit mousse.
Italian classic delicious Tiramisu.
Kids menus, vegan, vegetarian, gluten free, keto, lactose free, semi kosher avaialbe on request. Please contact Chef Carla for more information.