Luxury Caribbean Catamaran Charters
Catamaran luxury yachts are an amazing way to vacation in the Caribbean and tour the absolute beauty of the US Virgin Islands (USVI) and British Virgin Islands (BVI) like never before. Not only are catamaran yachts spacious, but they're also exceptional at maintaining a steadier feel for those who may be prone to seasickness.
Here at Caribbean Soul Charters, we offer bespoke, luxury crewed yacht charter booking on catamaran sailboats guaranteed to fulfill your family's dream yachting vacation on the Caribbean sea.
If you're looking for a luxury catamaran sailboat, our concierge yacht charter service will ensure your desires in a Caribbean yacht vacation are met with perfection.
Please select up to five of the below luxury catamarans and email us with your selection and we will do the rest from there.
If you would like to discuss your trip in greater detail so we can customize the ideal trip for you and your loved ones on the best yachts the Caribbean offers, please call +1 (340) 690-1121 or Toll-Free at +1 (877) 432-6700 and let's get started. Be sure to ask for Sue!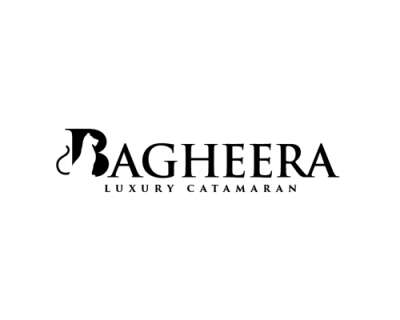 BAGHEERA L620 GUESTS COMMENTS
February 2020
Alex , Carla and Molly
Thank you for a truly amazing week.Surpassed all expectations. Appreciate all your hard work how you made this journey so unbelievable ! Trip of a lifetime !
May you always find favorable winds in your life !
J. Gray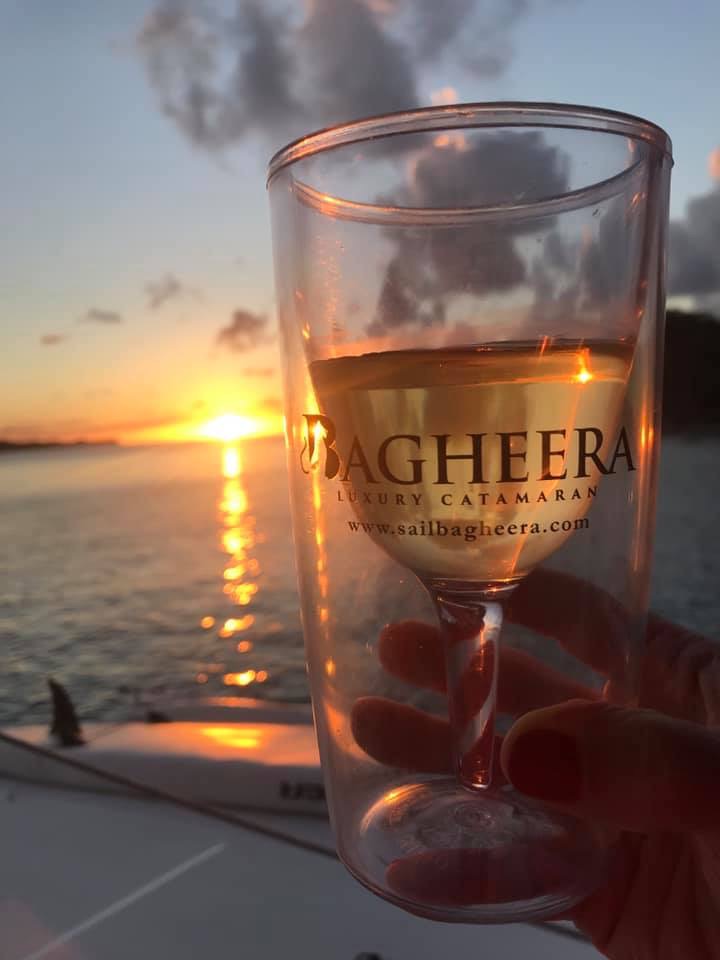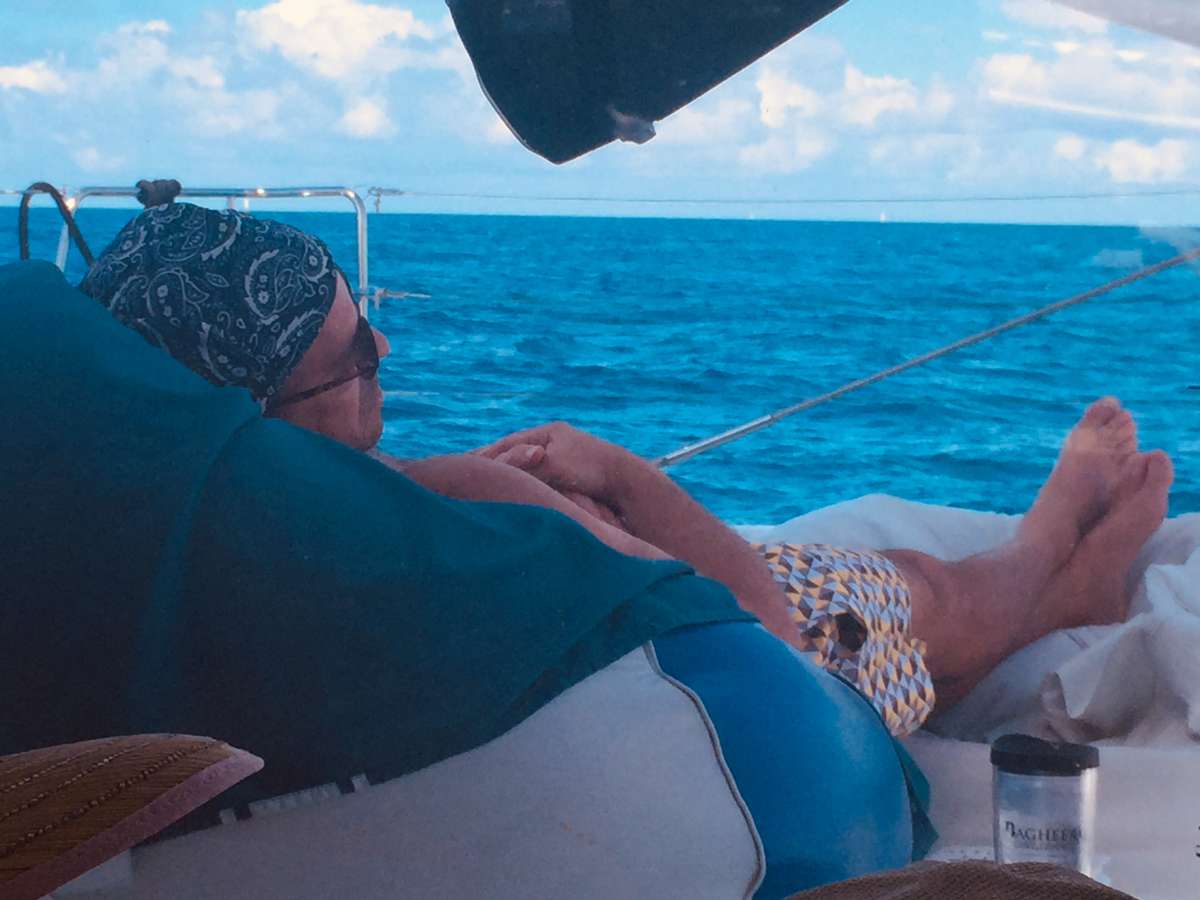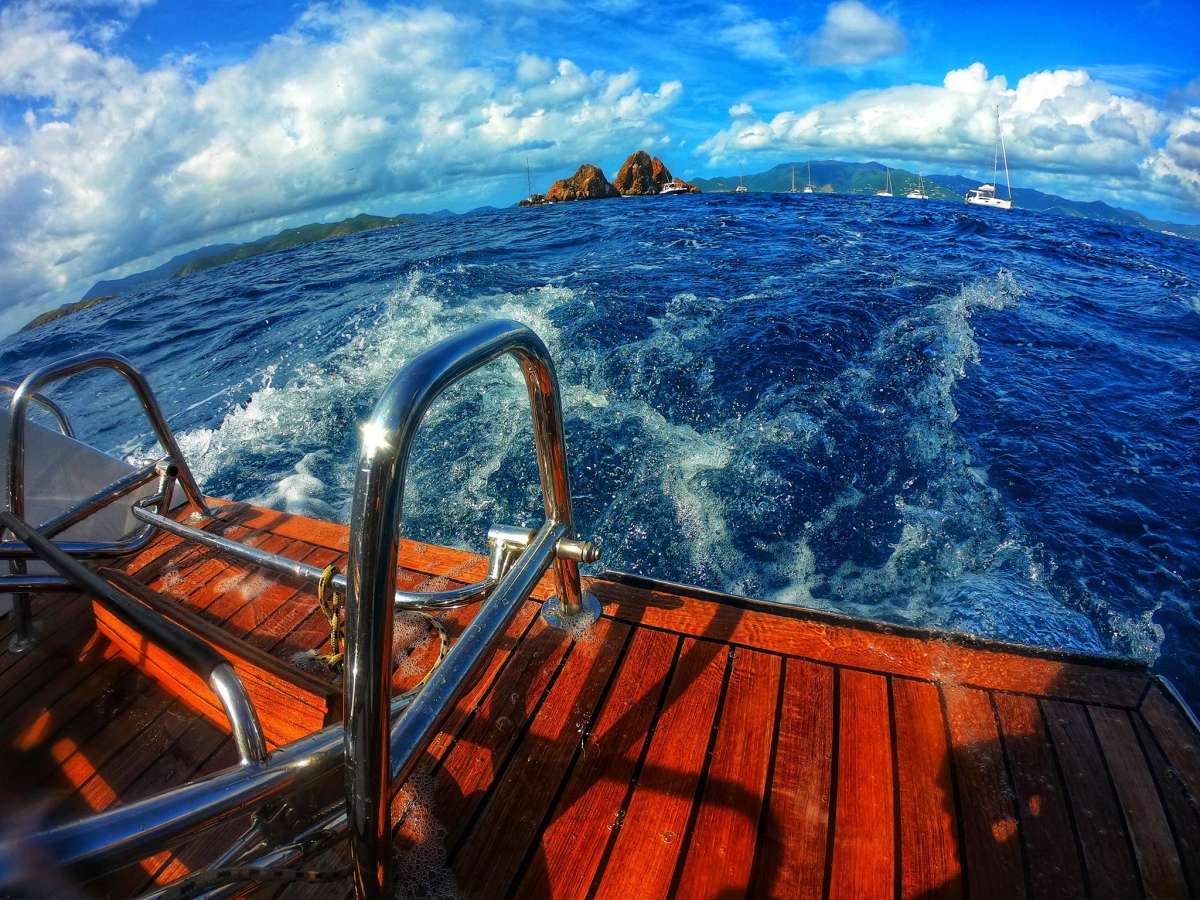 December 2019
Alex, Carla and Molly
Thank you all so much for this amazing trip ! The BVI is stunning and what made this trip the most memorable is your amazing crew. The fantastic sails, incredible feasts and amazing service has been unforgettable. We will always remember this trip and it truly would not have been the same without you.The sailing were wonderful!
The Goulds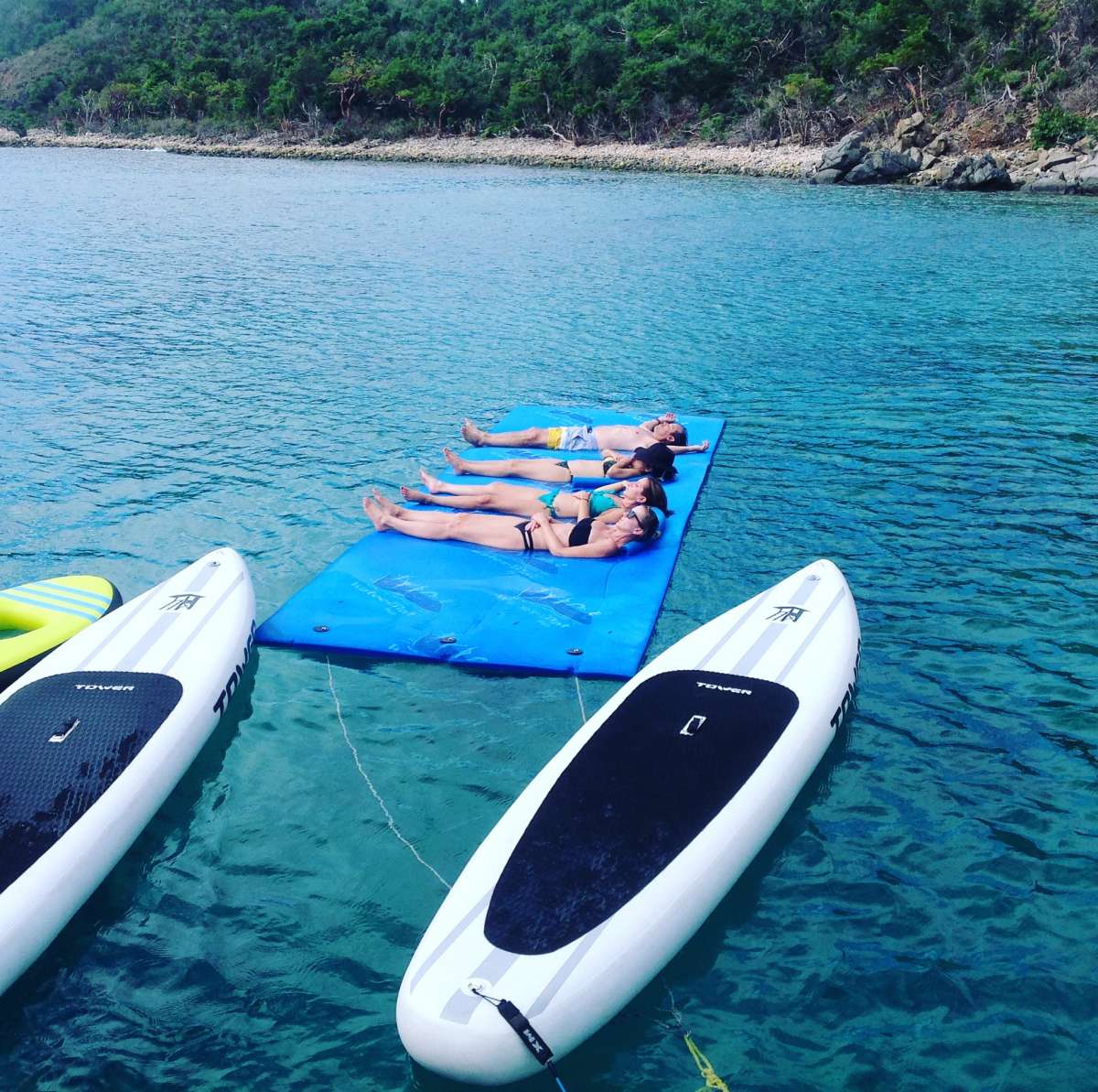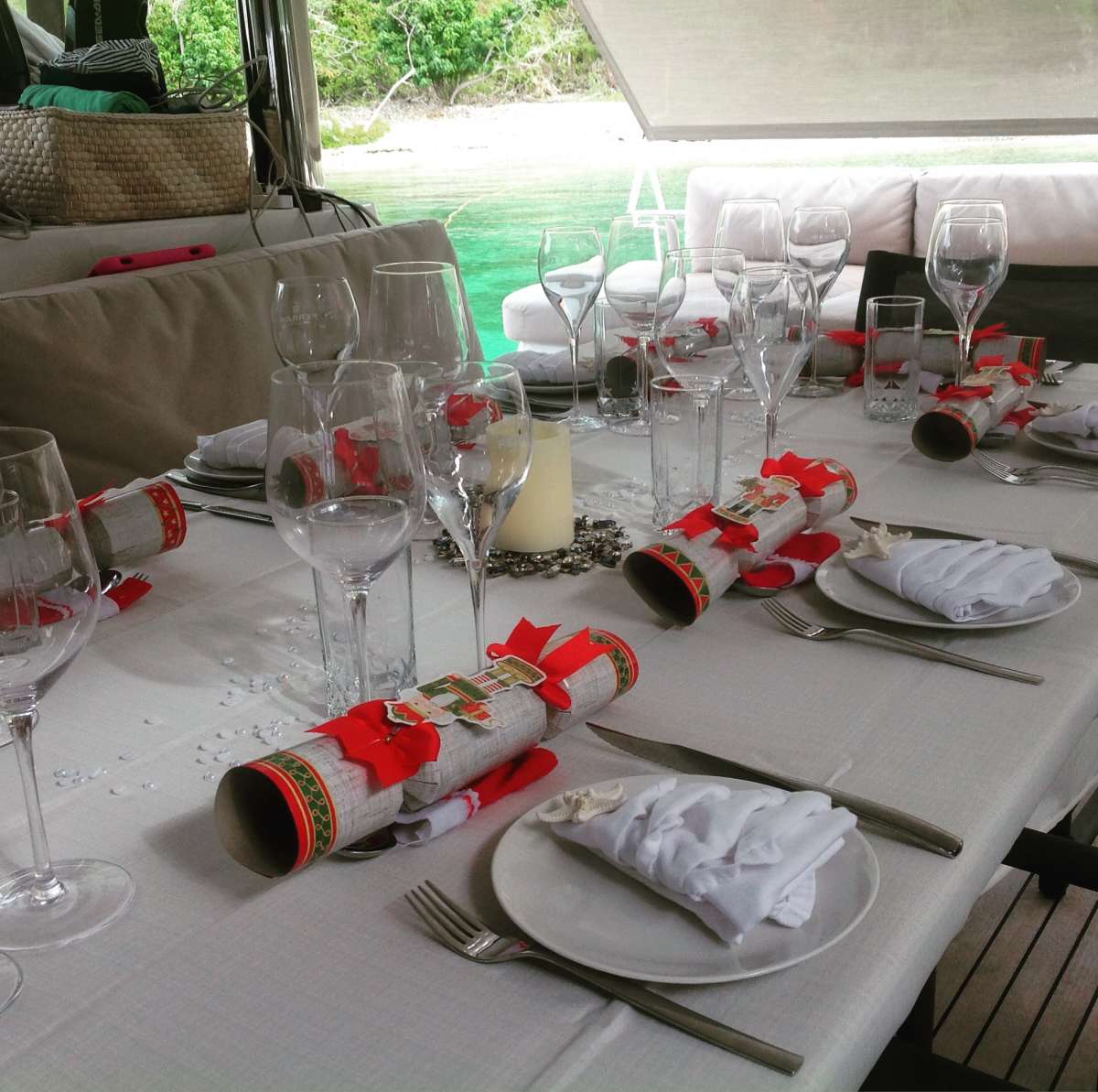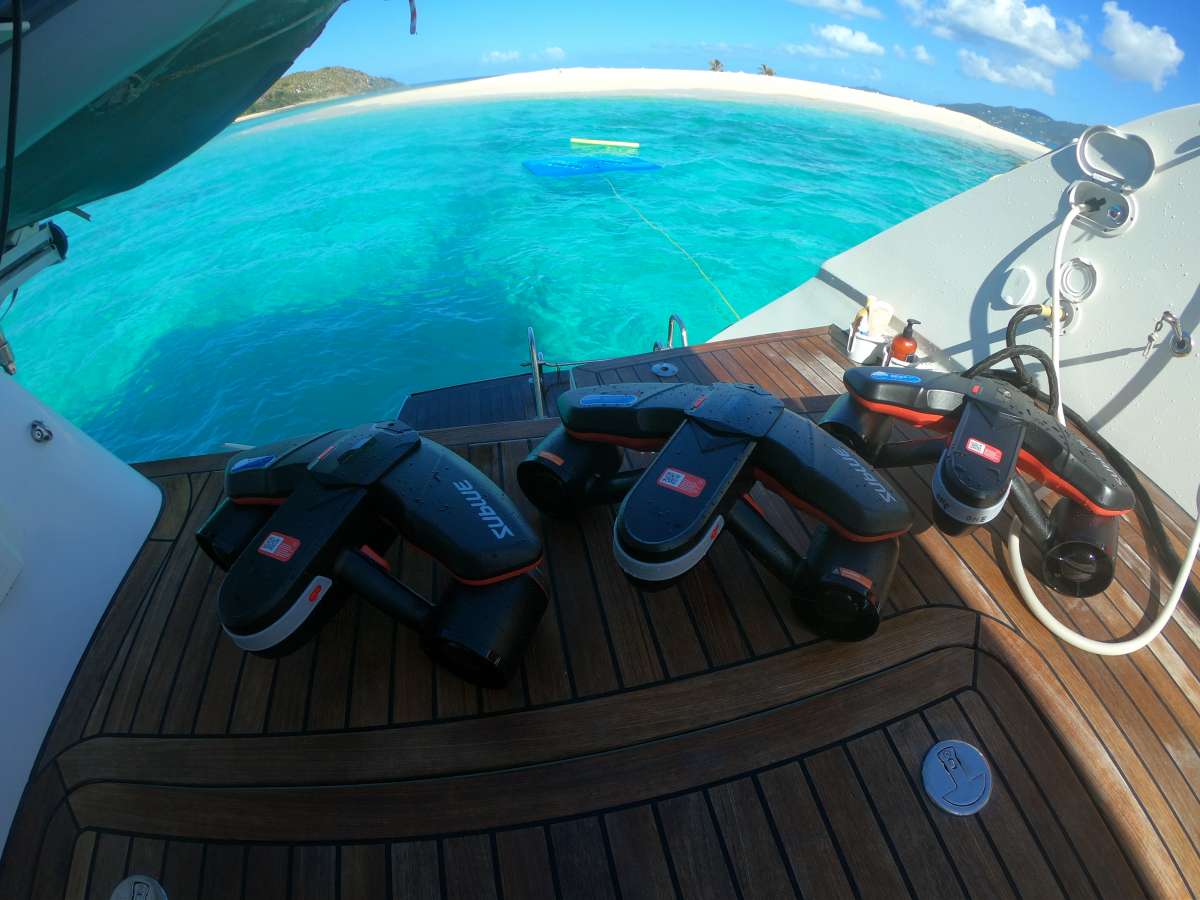 November 2019
Dear Alex, Carla and Molly
Thank you get again for one of the fun nests trips ever ! This is now our 4th trip and it never gets old ! We had an incredible time ! It was an amazing Thanksgiving! Thanks to you guys !
Hope to see you all soon !
Ale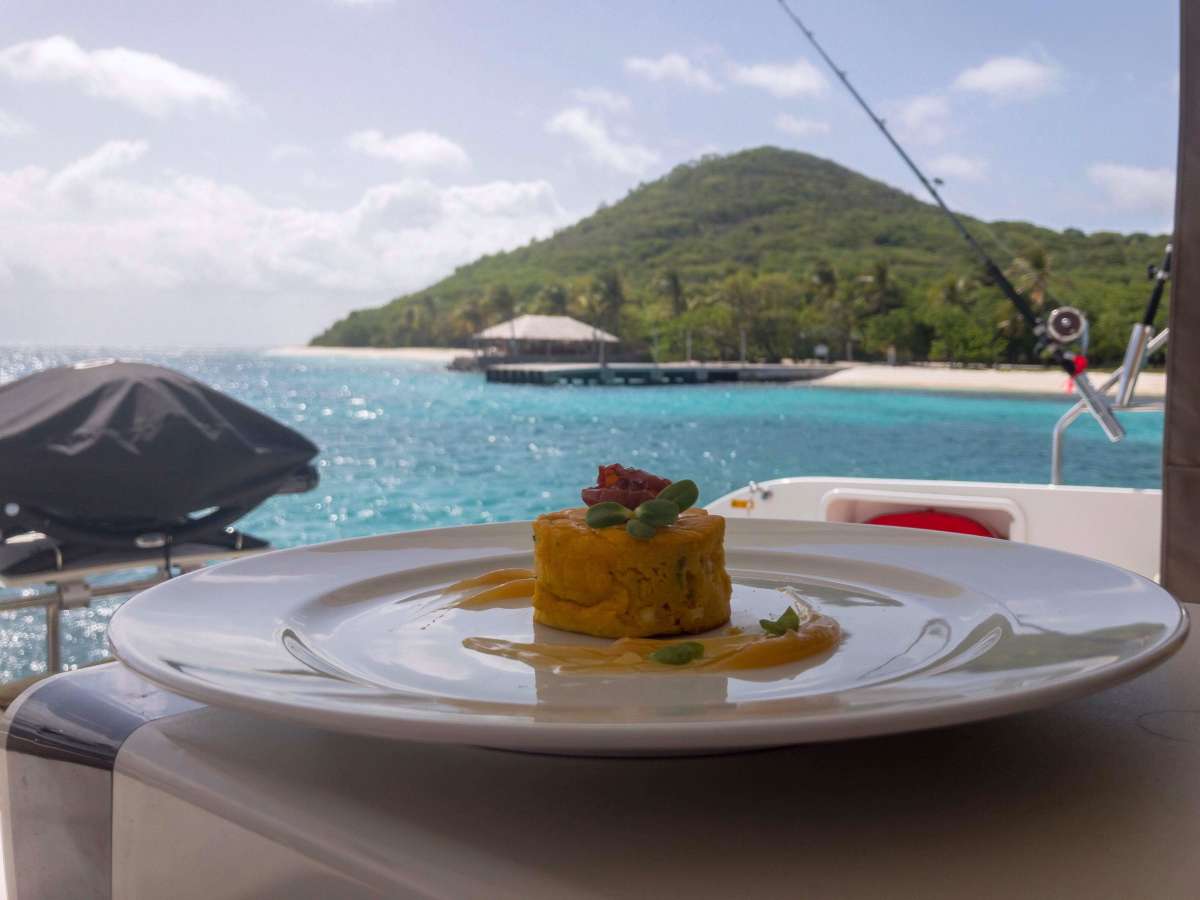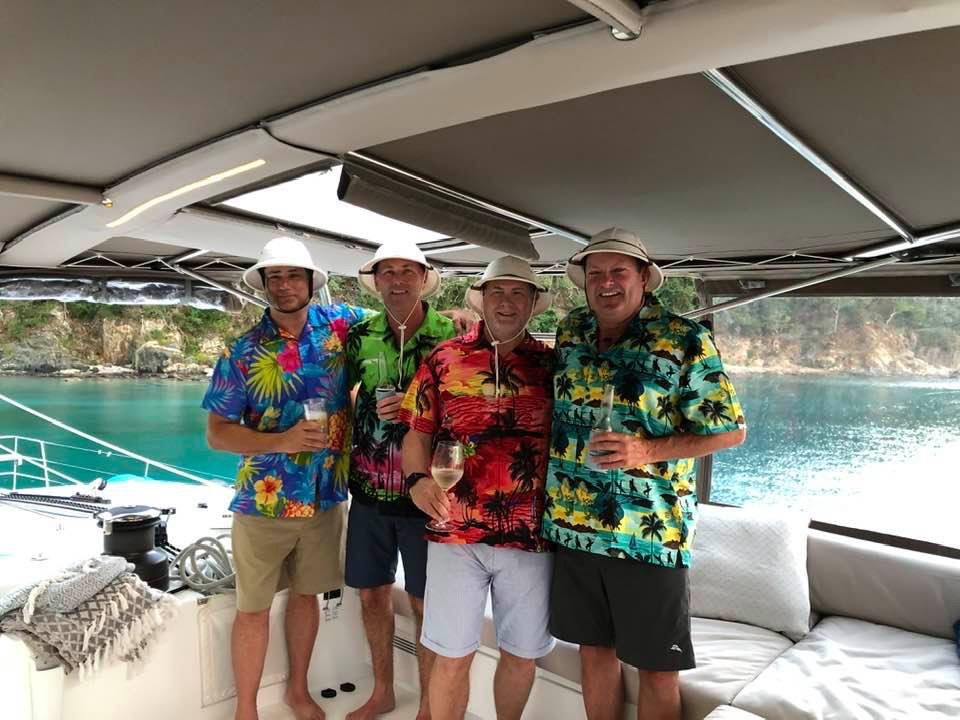 November 2019
Dear Alex, Carla and Molly
I view the trip would be great and because of your skills, hospitality and attention to detail on the beautiful Bagheera, I was not wrong ! Indeed , your care and graciously, along with nautical ability, exceeded my already high expectations. Alex is a extraordinarily Captain, Carla ambition and talents chef and Molly a charming bartender.
Thank you so much !
Hope see you soon !
Harriet ( NJ)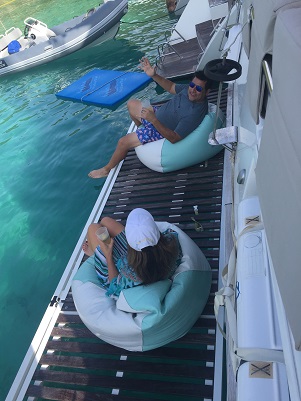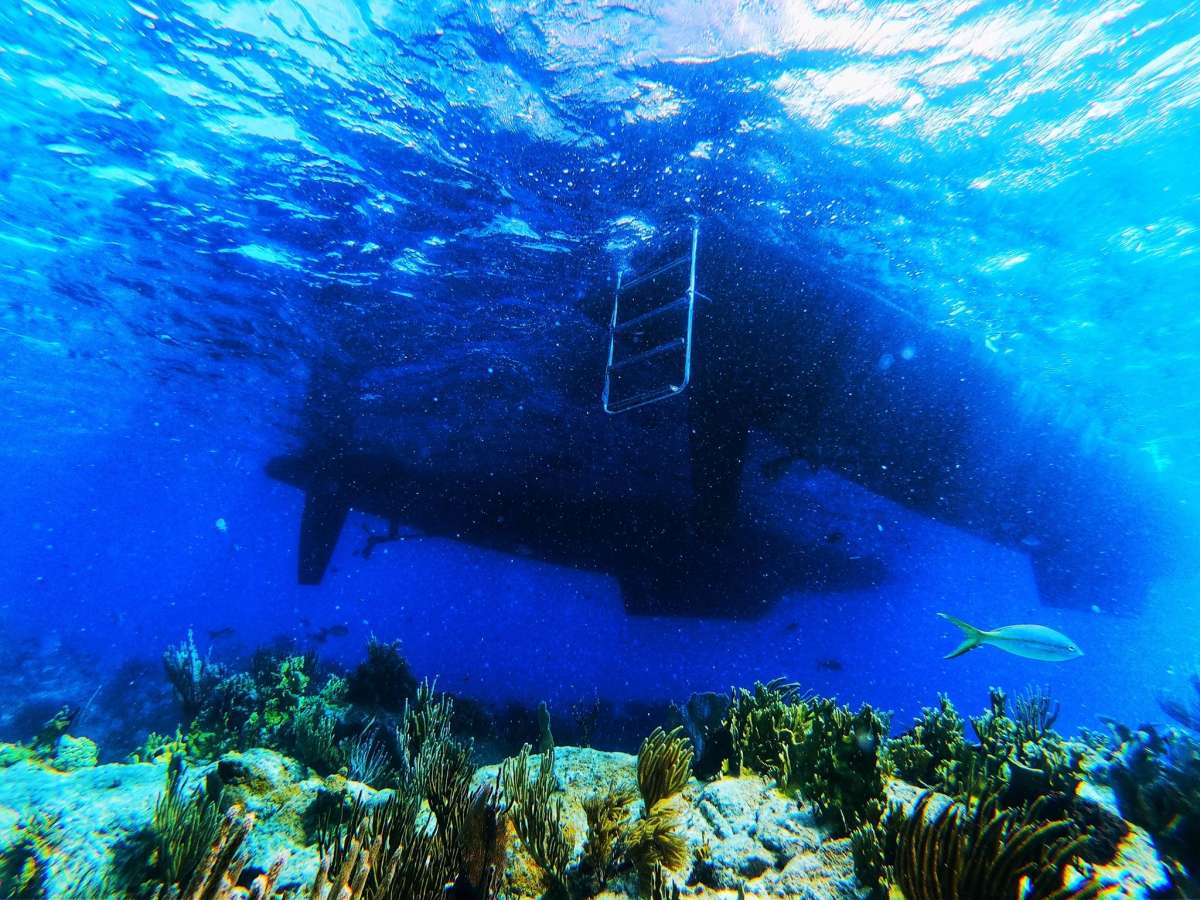 January 2019
AFTER CHARTER REVIEW

Upon arrival the boat was clean: Yes
The boat was tastefully presented and decorated: Yes
The boat was ready to board at the agreed time: Yes
Upon arrival the boat was immaculate: Yes
Was the boat kept clean during the charter? Yes
Comments-was the boat comfortable: Yes

Was all advertised equipment on board? Yes
Was the equipment in good condition? Yes
Any toys particularly enjoyed: The paddle boards were great.

.The captain was outgoing: Yes
The captain was professional: Yes
The captain was friendly: Yes
Did you feel free to choose each day's activities? Yes

Please describe the meals: Simply amazing. This was our 9th charter and the food on Bagheera was the best we have had. Truly exceptional.
Were specifically requested drinks on board? Yes
Did the meals reflect your requested preferences? Yes
The cook was outgoing: Yes
The cook was professional: Yes
The cook was friendly: Yes
The cook was eager to please: Yes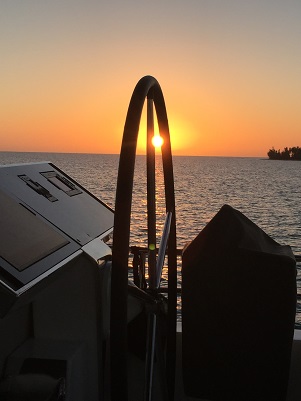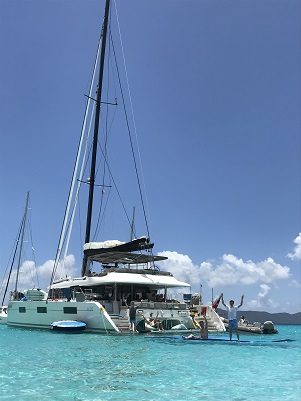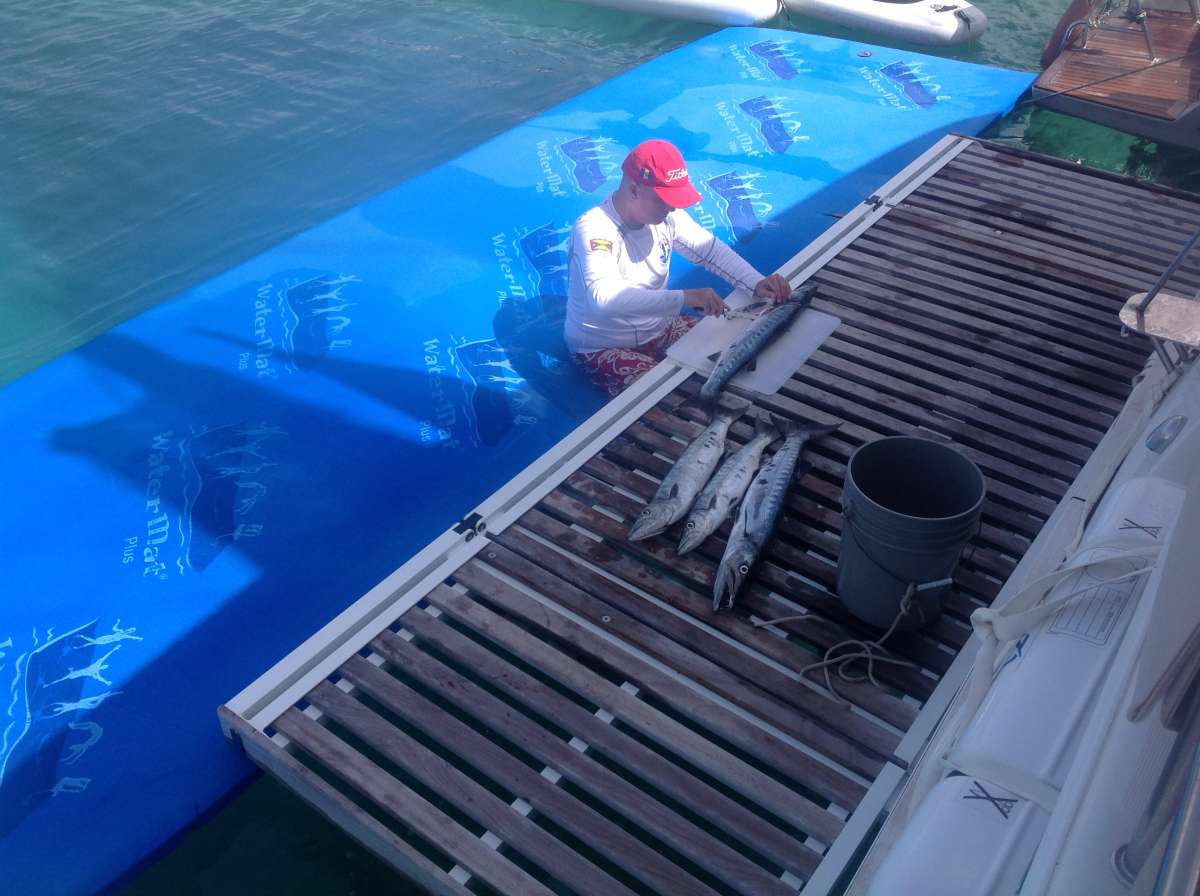 December 2018
Alex, Carla and Georgina,
Thanks so much for a great week! I will always remember your kindness and helpfulness.
Thanks Again,
Janel

Bagheera crew,
Thank you so much for making our trip so great. I will always remember this trip with your kindness and hospitality.
Mora
December 2018
Alex, Carla and Georgia,
You guys are the absolute best!! We had an amazing time with you. Everything was unforgettable. Hope o see soon on another trip!!

Ivan & Jen
Las Vegas
November 2018
Thank you Alex, Carla and Georgia, for one of the most amazing experiences of my (our) lives. Everything was perfect - the food, the cocktails, the service, the storie and of course our unforgettable Willie T night, swinging off the side of the boat and getting me on waterskis. Everything was outstanding!!
We have traveled alot and I can't say enough about how incredible the hospitality & experience was. I'll leave you with...
Love, Nicole & Peter
San Diego, Ca
February 2018
We had a fabulous vacation aboard Bagheera. Our entire family of 8 agreed it was our best vacation ever! We loved the casualness of just getting up in the morning, putting on our swimsuits, or bathrobes, having breakfast and starting the day. Carla, Alex and Angus were tremendously accommodating and great hosts. We never wanted for anything. We did a good amount of sailing, which we all loved. Many times we would sit up top while Alex was driving and he would tell us the history about the areas we were passing. He was so knowledgeable. We left the itinerary in Alex's hands, and we could not have been more pleased with all of the beautiful areas he took us to. Beautiful private beaches, great snorkeling, Fun bars, etc. It could not have been better.

We actually had a hard time leaving the Bagheera each time as it was so comfortable and indeed a home away from home. Carla made sure our beds were made, bathrooms cleaned, as well as serving 3 delicious meals a day with snacks! We really don't know how she did it. Angus the first mate was a delight! He was so impressive for a 19 year old! We loved hearing his stories. He actually joined us on some of our snorkeling adventures. We wanted to take him home with us. Our vacation aboard the Bagheera not only met our expectations, it far exceeded them. Thank you for your help in coordinating this trip! We couldn't be happier!
February 2016
Mac and I wanted to send you a quick note thanking you again for a fabulous week touring the BVIs with you and your awesome crew. It was the vacation of a lifetime and one we will always treasure. I am a veteran cruiser and was very apprehensive about a catamaran trip, but it was PERFECTION! Just wanted you to know how much we enjoyed the adventure and that we are looking forward to going again sooner than later.

Captain Alex, you made everyone feel at home from the moment we stepped onboard. Your knowledge and expertise in your job was apparent in every aspect of our trip. Your gentle smile put each one of us at ease and made sure that we were having fun. Your ability to share information, both fun and historical, made island hopping so much fun. It was fascinating that we always found a front row spot, no matter where we went. You made certain that we were comfortable and were entertained, both on and off the boat. You encouraged us to stretch our comfort levels and enjoy the amenities and that was a stretch for me. I will never forget being pulled at slow speed (your words) round and round the cove and later flying up in the sky on the rope swing. Wow! So much fun! And, you make a mean painkiller!

Carla, you are an amazing talent! Not only are you lovely, but you are extraordinary in the galley. Our meals and wine choices were delicious and the food presentation was incredible. Your attention to every detail - whether it was our food allergies or just our own personal preferences was so appreciated. You made each meal and cocktail hour- an event that we looked forward to each day. You know how much we loved your cookies and your willingness to share your scrumptious recipes was so kind.

Best wishes and we look forward to seeing you again. Until then..

With love,
Susan and Mac
Mid June 2015
As much as we loved our first trip to the BVI, this was by far several levels above that, we could not have made a better choice than Alex and Carla.
Absolutely the best crew in the BVI, Carlas meals were amazing and Alex is just a crazy SOB, perfect for our group. The thing that was evident from the start is how attentive they both are to making sure you have a great time, which we did in spades.
We loved their approach to making our trip memorable, the itinerary was perfect, spent days at beautiful beaches and then Alex would run the girls to shore for shopping expeditions then come back and entertain the boys with watersports or fishing. They worked their butts off, constantly making us cocktails and spoiling us.
Avalon was very well maintained and we had no problems whatsoever, as we sailed to different locations; Alex provided commentary on the islands and points of interest, hes awesome.
They both made us feel like family, and I know I came away with a deeper respect for how much work is involved in taking care of 8 guests for a week. If you cant tell by now, we had an amazing trip with these two and only way I would come back is with Alex and Carla.
I very much appreciate all you did to simplify the process. Hope to see yall again in the near future. Thanks again for a great trip.
Cheers;
Dave Sellars
Texas
April, 2015
Thanks for your help in setting up this trip. I really cant recommend Alex & Carla enough. Here is a brief review:
Our family, including 2 grandparents and 2 grandchildren ages 7 and 9, enjoyed a week with this great crew in April 2015. If you are considering booking, dont hesitate. The yacht, the crew, the dining, and the itinerary were all top notch.

Alex and Carla are an outstanding crew. They catered to our every need, and they can be very interactive or they can give you more privacy depending on the style of service you prefer. They designed the perfect itinerary based on what we wanted to experience in the BVI. Alex is an experienced sailor, and he knows just about everything there is to know about every island in the BVI. Hes great with kids, and he helped us play a hilarious April Fools day prank on our boys. Alex also makes the best Pina Coladas ever, so dont miss out on that.
Carla is an amazing chef, and she really went above and beyond catering to a group containing several picky eaters. My parents are gluten free and dairy free, and my children extremely picky about what they eat. To make things more complicated, my wife and I are adventuresome eaters. Somehow Carla managed to make everyone happy, which would normally require going to 3 different restaurants. And the meals were exceptional including artistic presentation and delicious deserts. Carla also made awesome snacks, which were perfect after a swim, snorkel, hike, or paddle.
Highly recommended to anyone looking for a cruise in the BVI or anywhere else Alex and Carla will take you.
Thanks,
Al
February 2015
Yhank you for an incredible week of sailing the BVIs! Your knowledge, passion, talents and attention to every detail made this adventure an exprience of a lifetime! We will forever cherish our Caribbean memories with you ... Sunsets, painkillers, freshly ground nutmeg, snorkeling, fishing, dinghy rides, the gorgeous beaches you helped us smoothly navigate and discover, paddle-boarding, kayaking, tubing, relaxing on the 'starship painkiller'! The cards, the disco lighting, the perfectly executed romantic celebration and or course, very wonderful Carla-creation ... It was all so magical!

All our love and appreciation,

Carolyn, Steve, Sarah, Dan, Mike, Amy, Ed & Coutney
July 2014
We had such a terrific time. They are amazing hosts. Carla is a fantastic cook and really went out of her way to make certain she was cooking food we all would enjoy. Alex is a great host and certainly knew when to hit each spot when the crowds were about to disperse. He really knows his stuff!
We can't say enough about the quality of the trip and the attention to detail. We have so many wonderful memories and photos too. I think Alex is going to use some of the shots for their facebook page. Our kids caught two big fish one day and we managed to capture the haul on camera!! That shot alone is enough to entice any family with young children.
We'd love to do another trip with them on the Avalon.

Warmly (and with sun tan lines galore)-
The LePoidevin Family
More than ever imagined
Dear Alex and Carla,

Well, weve been home for a week and were still riding high on our happiness from that fabulous with you guys. Thank you, thank you for that you did to make that very special week more than we ever could have hope for or imagined. Believe me, our expectations were high (and I was a little worried about that going in) but you made it so that it surpassed anything we dreamed of. We will treasure the memories forever and be ever grateful that we were fortunate enough to spend the time with you.

Thank you so very much.

Fondly,

Terri & Larry