Luxury Caribbean Catamaran Charters
Catamaran luxury yachts are an amazing way to vacation in the Caribbean and tour the absolute beauty of the US Virgin Islands (USVI) and British Virgin Islands (BVI) like never before. Not only are catamaran yachts spacious, but they're also exceptional at maintaining a steadier feel for those who may be prone to seasickness.
Here at Caribbean Soul Charters, we offer bespoke, luxury crewed yacht charter booking on catamaran sailboats guaranteed to fulfill your family's dream yachting vacation on the Caribbean sea.
If you're looking for a luxury catamaran sailboat, our concierge yacht charter service will ensure your desires in a Caribbean yacht vacation are met with perfection.
Please select up to five of the below luxury catamarans and email us with your selection and we will do the rest from there.
If you would like to discuss your trip in greater detail so we can customize the ideal trip for you and your loved ones on the best yachts the Caribbean offers, please call +1 (340) 690-1121 or Toll-Free at +1 (877) 432-6700 and let's get started. Be sure to ask for Sue!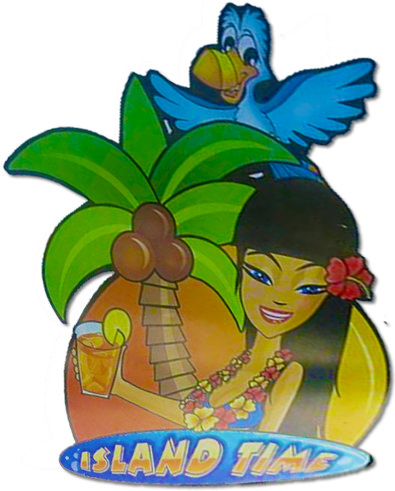 ISLAND TIME (CAT) SAMPLE MENU
Chef Sher's Sample Menu  
    Breakfasts
              Coffee, tea and fruit juices available with every breakfast.
Coconut French Toast topped with toasted coconut and whipped cream served with butter and syrup accompanied by breakfast sausage and fruit of the day.
Frittata del Giorno and toast served with jams and butter accompanied by the fruit of the day.
Pancakes served with a sweet delicious banana topping accompanied by bacon or sausage and fruit of the day.
Eggs Benedict: poached eggs served on English Muffins & ham topped by a freshly made Hollandaise sauce served with a slice of tomato and fruit of the day.
Continental Breakfast including mini croissants, yogurt, a variety of toasted bread, fruit plate, cereals, jams and hard cooked eggs.
Lox and Bagels, smoked salmon served with toasted bagels, cream cheese, chopped red onion, & capers accompanied by fruit of the day.
Ham and egg cups served with toast, jams and fresh fruit.
    Lunches
Spinach Onion Quiche and garden salad served with fresh bread.
Green Curry Coconut Shrimp with vegetables served over a bed of vermicelli rice noodles.
BLTA: bacon, lettuce, tomato & avocado sandwiches served on a baguette accompanied by chips and fruit.
Asian Calamari Salad served on a bed of greens accompanied by fresh bread.
Wrapsodia: wraps filled with pastrami, cheese and garden vegetables accompanied by fresh fruit.
Tacos with all the trimmings accompanied by chips and salsa.
Crab Cakes served on a bed of greens served with a cup of homemade butternut coconut squash soup accompanied by fresh bread.
Island Chicken Roti accompanied by chutneys served with a garden salad.
Nicoise salad accompanied by fresh bread.
    Afternoon Snacks / Appetizers
Assorted cheeses plate served crispy sliced apples and crackers.
Chilled shrimp served with a cocktail sauce and fruit.
Fresh made hummus served with crisp vegetables, crackers and olives.
Pesto pizza topped with feta cheese, olives and basil.
Charcuterie plate served with breads, crackers, nuts and fruit.
Warm brie topped with honey & walnuts served with fresh crispy apple slices and crackers.
Tortilla española accompanied by aioli sauce and fruit.
Warm Mexican bean dip topped with melted cheese served with chips, salsa and vegetable sticks.
   Dinners
Grilled Steak served with a cream mustard sauce accompanied by a baked potato and stir fried broccoli, onions with garlic and fresh bread.
Oven baked Mahi Mahi topped with sweet red peppers, yellow squash & onions served on a bed of coconut rice accompanied by a garden salad and fresh bread.
Grilled marinated pork tenderloin topped with a mango sauce served with baked small red potatoes and a garden salad and fresh bread.
Poached herbed grouper served on a bed of garlic herb couscous with a garden salad and fresh bread.
Grill seared tuna steaks served with wasabi & soy sauce accompanied by basmati rice and a garden salad.
Roasted marinated chicken breast served on a bed of orzo topped with a cream mushroom sauce accompanied by a fresh cooked brussel sprouts and fresh bread.
Fettuccine Alfredo with shrimp or chicken served with a green salad.
Grilled Salmon topped with a lemon caper sauce served over a bed of jasmine rice accompanied by a garden salad and fresh bread.
    Desserts
                   Coffee and tea available every evening.
Key Lime pie topped with whipped cream.
Poached pears in an amaretto cream sauce.
Fudge brownies topped with whipped cream and cocoa.
New York style cheesecake.
Coconut Pie topped with whipped cream.
Fresh berry & kiwi fruit cup bathed in orange juice served with shortbread.
Mascarpone honey tarts.
Bananas Foster served over fresh baked pound cake.