Luxury Caribbean Catamaran Charters
Catamaran luxury yachts are an amazing way to vacation in the Caribbean and tour the absolute beauty of the US Virgin Islands (USVI) and British Virgin Islands (BVI) like never before. Not only are catamaran yachts spacious, but they're also exceptional at maintaining a steadier feel for those who may be prone to seasickness.
Here at Caribbean Soul Charters, we offer bespoke, luxury crewed yacht charter booking on catamaran sailboats guaranteed to fulfill your family's dream yachting vacation on the Caribbean sea.
If you're looking for a luxury catamaran sailboat, our concierge yacht charter service will ensure your desires in a Caribbean yacht vacation are met with perfection.
Please select up to five of the below luxury catamarans and email us with your selection and we will do the rest from there.
If you would like to discuss your trip in greater detail so we can customize the ideal trip for you and your loved ones on the best yachts the Caribbean offers, please call +1 (340) 690-1121 or Toll-Free at +1 (877) 432-6700 and let's get started. Be sure to ask for Sue!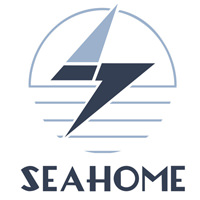 SEAHOME GUESTS COMMENTS
January 2021 SXM Charter

"Many thanks for your hospitality! The food, your vibe, your drinks and your recommendations in St Barth's made this trip for us unforgettable! We have never had a crew with such a positive attitude, always smiling and willing to help! All the best for you guys in 2021 and hope to see you soon!!
- Di Mella family
"Thank you very much for being a fantastic crew. You have been so nice & professional with us. God bless you all during this new 2021. It was a great family week."
- Giovanni

January 2021 SXM Charter
"Thank you for showing us the best of Sint Martin and St. Barth's – true paradise and an escape from the world's problems and COVID concerns. Our floating safe bubble was the perfect escape we needed. Your hospitality and exemplary service was so appreciated! Love you all."
- Jeff and Anne
"Such a fabulous trip!!! Thanks so much to each of you for making "moments to remember!" Each of you with your unique personalities & outstanding talents contributed to the ambience. Seahome was totally another home for us! The food, the scenery, the drinks, the fun… who could ask for more. Love you so much!
- Jim and Joyce
"The locations were wonderful but the true highlight was the crew! We love you Shane, Erin and Rowan! Thank you for your warm hospitality. Come visit us in Texas!"
- Caroline Hunt and Mike Rizzo
"Seahome always feels like a second home because of the fabulous crew, food and accommodations. So many amazing memories! Love you Seahomies!"
- Chris and Lindy
"Where do we begin in thanking you for a most memorable trip. Feels like we've gained three new family members! From the amazing meals, to the beautiful table settings , and the smooth sailing; every detail was executed with perfection! Thank you!"
- Mike and Christy

December 2020 SXM Charter

"2nd time on Seahome this year and feelin' all the gratitude. Thank you guys!"
- Chris Skyles and Lauren
"Thank you for another unforgettable trip! Love y'all"
- The McMinns
"We had an amazing trip! Thank you! Sad to leave but hope to see you all again!"
- The Yorks

November 2020 SXM Charter
"Thank you for the outstanding hospitality. We had such a memorable time on Seahome!"
- Dekla and Matty
"Thank you so much for such an incredible trip. We had an amazing time."
- Eli and Noya
"Seahome 3.0 is kicking some serious ass! You guys are the best! Love all of the upgrades…"
- Kevin and Paula

November 2020 SXM Charter
"Many thanks for a wonderful trip! Your hospitality was so special. We could not have asked for a better crew. Hope to see you again soon!"
- Carolyn (Las Vegas, NV)
"You guys made a once in a lifetime trip happen for all of us. We'll never forget!"
- Dave "Birthday Boss"
"Thanks so much for making our trip EXTRA special! You guys ROCK!"
- Bob
"Thanks for helping us build great memories. May your glass continue to be full of love."
- Debbie

May 2017
A group of couples that we booked aboard with Shane & Anne on their previous 58' Catamaran in May, 2018 said:
The Annex rocks! The boat was wonderful. It was very clean, comfortable, spacious and well-maintained. The accommodations exceeded all our expectations.

The make or break aspect of any charter is the crew and they were magnificent. Shane, Anna, and Erin are incredible people and immediately made us feel at home. They took care of everything we needed and even put up with all of our shenanigans. Shane is an experienced captain and spent time every day talking to us about the day's sail. He would provide options and make suggestions based on what we wanted to do. At the end of the week, we all felt like we made some great new friends and, since a few of us are from Cleveland, it was great when they showed us their love for our favorite Cavalier, Lebron James!

Erin's food was delicious and Shane's cocktails were epic! There was something different at every sitting and she always prepared us a unique snack between meals.

We can't wait for the chance to charter another trip with the crew of The Annex and can't recommend them enough!

Ron, Tracy, Vernon & Bethany, Texas

A repeat client and group of couples that we booked aboard with Shane & Anne on their previous 58' Catamaran in January, 2018 said:
Lynne:

Not surprisingly, we enjoyed another fabulous vacation with Shane and Anne. Erin is certainly an excellent addition to the team. Erin's culinary skill, creativity, ambition and desire are remarkable!

What made our time on the Annex so memorable (just like last time) is that it makes us feel so relaxed and so special. We feel pampered and yet completely laid back at the same time. Shane and Anne cater to us completely and adjust to whatever is needed or desired. This time around, it was eye opening to see the post-hurricane damage and recovery efforts. It was also great fun to play around with the cool toys on the boat and to enjoy lots of excellent snorkeling. Having sailed the BVI two years ago, the scenery and experience this time was no less interesting, beautiful, relaxed or enjoyable. As we mentioned to Shane and Anne, we have never before repeated a vacation until this one and we did not come back because the boat was new - we came back because we knew we would experience a perfect vacation with Shane and Anne. And we did. When we think of our favorite vacations, sailing with them is invariably the first image that comes to our minds.

So, to summarize:

Food/Drinks: Amazing!

Catamaran: Luxurious and Fun!

Hospitality: Unparallelled!

BVI: Gorgeous, even as they rebuild!

January 2016
Diane B., New York
A group of 2 friends that we booked aboard with Shane & Anne on a previous 45' Catamaran in January, 2016 said:
My husband and I both wrote reviews which you will see below so that you could see both points of view which both arrive at the same thing:

OURS: This was ABSOLUTELY a vacation of a LIFETIME! Shane and Anne were instrumental in making that happen.

HERS:

Our sailing trip was a Christmas gift from my husband for Christmas 2014. He told me to research which boats I was interested in to sail the British Virgin Islands. After much web search I found the Gypsy Princess which seemed very interesting. They seemed to have a lot of the toys that we might like to use including paddle-boards which I had always wanted to try. After reading about the Captain and First Mate (Shane and Anne) I decided that they seemed like they would be a fun couple to sail with. They were brokered with Carefree Yacht Charters. We contacted Carefree Charters and began the process of booking our trip.

Lynne at Carefree Yacht Charters was very helpful throughout the simple process. We were kept informed throughout and sent friendly reminders when our deposits were due which was nice for us to plan into our budget for the year. She even kept us informed about extras like fishing permits in case we were interested. We were not but if you are it's important to get your permits in advance. We were sent forms to fill out with our preferences for meals and activities. This was helpful too so that we didn't have to make those types of decisions during our vacation. It made it feel more like a vacation when my husband and I weren't looking at each other saying "what do you want to do?" with the other responding "I don't know, what do YOU want to do?" It also is helpful for our Captain and First Mate to plan their shopping for our meals since there are limited opportunities for them to do so. We were told that Shane and Anne would be in touch with us within a couple of weeks of our trip to answer any questions we may still have and to ask any questions they may have.

A couple of weeks before our trip Shane called and we did have a few questions about outlets, phone use, wifi, etc. He was very capable of answering our questions and put us very much at ease. He said that he anticipated that the weather would be good for most if not all of our trip and they looked forward to meeting us. He mentioned that he noticed in our paperwork we had submitted to Carefree Yacht Charters that we were going to be staying in St. John a couple of nights before they were scheduled to pick us up in St. Thomas. He asked if we would rather be picked up in St. John instead of St. Thomas which is where we were originally scheduled. This was so helpful and we are so thankful that they did that for us. It saved us another ferry ride and a long taxi ride and at least another hour and a half of traveling.

12:00 pick up at St. John and Shane and Anne are right on time. We were so excited! A few safety things were explained to us immediately and how to use things like the toilets and showers and then we were on our way. Shane gave us a brief itinerary and explained, of course, that at sea these things are always subject to change. We told him that we were very easy going about this trip and are here to relax.

Anne had delicious snacks waiting for us which was just the beginning for MANY DELICIOUS meals, snacks, cocktails and desserts. We had only booked half-board so that we could try out some restaurants on the islands but had we known what a fantastic cook Anne is we would have absolutely booked full-board. We did dine at a couple of really good restaurants but still nothing compared to Anne's cooking.

Shane's sailing abilities and knowledge of sailing and the area made us COMPLETELY at ease. We are much older than he and Anne but truly felt completely safe every minute we were with them. Shane knew all the in's and out's of every beach, mooring, dock, etc... He knew when we needed to head out from one spot to get the best spot at the next. He knew which restaurants to go to on all the island. He knew when and where there would be live music on different islands. He knew how we could get around if we wanted to spend time at any of the islands. He knew where we would spot things like turtles and different kinds of fish. I'm not at all a swimmer but was very much able to enjoy kayaking, paddle-boarding (yes, I did it and love it), relaxing on the beach, relaxing on the boat, eating and reading a novel. My husband is a swimmer and was able to snorkel and get as much exercise as he wanted by swimming.

HIS:

I cannot think of a better way to enjoy the British Virgin Islands. Shane and Anne made our experience incredibly relaxing and rejuvenating. This was no small feat considering that (1) we are used to packing lots into our vacations, almost never resting in our quest to maximize new experiences, and (2) one of us doesn't really like to swim or to be in water where things are swimming with you! But for this vacation, we threw caution to the wind and asked our hosts to design everything for us. We opted for half-board (half meals on the ship and half meals on shore) and asked our hosts to design an itinerary which brought us to cool places and introduced us to great places to eat on the islands.

And so we come to our first, and perhaps only, problem. Absolutely nothing compared to Anne's cooking. From breakfasts to snacks to dinners, she outdid herself. There was not a single meal that left us unhappy. So, although dining on the islands was nice (for example, the Sugar Mill on Tortola was really nice), nothing quite compared to an excellent meal on the boat. We don't think that Shane's delicious afternoon cocktails did anything to enhance our perception of Anne's meals, but they didn't hurt! So, our advice is go full board.

Shane's itinerary was fabulous. Just enough sailing to see how it's done, but plenty of time to relax, snorkel and soak up the sun. Which brings us back to concern (1) and (2) above. Enjoying the beauty of these islands (whether sailing, moored in a beautiful bay or taking brief excursions to shore) was never boring! There were five of us traveling together and we each found time to enjoy each other's company and to find our own quiet time. Shane was always ready to accommodate our interests at a moment's notice. Despite our own tendencies, we were able to relax and enjoy. For that, we are grateful! Our non-swimmer was perfectly at home on a flotation device in Shane's home-made containment zone and he even succeeded in getting her to try stand-up paddle boarding!

The boat, itself, was beautiful. Plenty of room for enjoying time together and plenty of spaces to enjoy some private time reading a book, sun-bathing or star-gazing. Things just seemed to work naturally and we all felt very much at home, and we were all convinced that this was due to the hospitality and preparation of Shane and Anne.

And now a little more about them. They each turned 25 years old during our trip. We were endlessly impressed with their professionalism, friendliness, caring, maturity and poise. We would be honored to call them our kids! Shane's knowledge, command and self-assurance were inspiring. Anne's sweet, considerate attention to detail and culinary skills were impressive. Most impressive, perhaps, was the sense that these two would fit beautifully with any combination of passengers - an older crowd (like us), families with children or a group of college kids. We suspect they'd be able to make any group of passengers incredibly happy and well cared-for. Regardless, they seemed to us to be a perfect combination as hosts.

They were happy to hang back and let us enjoy our group of 5, but they were equally comfortable joining our group and sharing stories that made everyone's experience more enjoyable.

Diane B., New York