Luxury Caribbean Catamaran Charters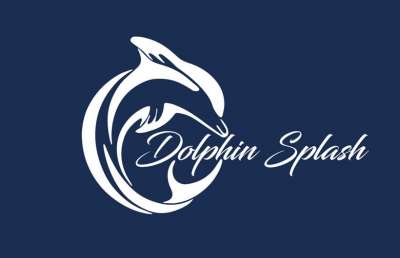 Previously named SVETLAYA

DOLPHIN SPLASH SAMPLE MENU
Breakfast
Continental Breakfast is offered with Fruit Juice, Coffee & Tea, Granola & Yogurt, Fruit Platter
Open Croissants stuffed with crispy bacon, Scrambled eggs, topped with Cheese and grilled until golden.

French Toast with Mascarpone and Berry compote.

Eggs Benedict -English Muffin topped with Ham, Poached Egg and Hollandaise.

Bacon, Spinach, Onion and cheese Frittata served with Fresh Bread.

Sweetcorn Blini topped with Cream Cheese, Salmon and Herbs.

English breakfast-Fried Bacon & Sausages, Eggs, Fried Mushrooms, Fried Tomatoes and English Muffins.
Lunch
Sandwich Patter - Smoked Salmon, Cream Cheese, Spring Onion, Cucumber and Rocket; Salamie, Pesto, Tomatoe, Mozzarella and Rocket.

Quesadilla filled with Mince, Beans, Tomato, Onion, Capsicum, Cream Cheese and Cheddar Cheese served with a Guacamole dip.

Golden Fried Chicken & Bacon Salad topped with Croutons & Parmesan Shavings served with a Caesar dressing.

Country Chicken Potpie with a Butternut and Feta Salad and a Garlic Baguette.

Gourmet beef Burgers with a White wine mushroom sauce, a side salad and Potato wedges.

Grilled Line fish with Greek and Potato salad.

Mexican Nachos with guacamole.
Sundowner/Canape
Caprese Bruschetta 

Cheese and bacon straw twirls

Puff pastry Brie Cups with Caramel and balsamic onions

Hummus dip with focaccia triangles

Mini feta and spinach pin wheels

Salmon and Cream Cheese crepe rolls

Chicken and chives sausage rolls
Dinner
Coconut Prawn Curry  -Served with Rice and Sambals of Finely Chopped Tomato & Onion Salad, Grated Carrot, chopped Green Chili and Vinaigrette Salad, Banana and Coconut Salad.

Chicken Skewers with Roast Vegetable Served with a Garden Salad and fresh baked Potato, Rolls

Israeli CousCous Salad ,(Cucumber, Tomato, Finely chopped coriander/ Cilantro and fennel, CousCousand lemon dressing) with Sticky Chicken pieces.

Beef Mince Pasta With creamy cheese sauce, topped with cheese and baked until golden. Served with a salad.

Crispy Pork Belly served with Roasted Sweet Potato and Waldorf Salad.

Steak and Mushroom Risotto with a Rocket salad.

Seafood platter-Served with savoury spiced rice.
Dessert
Panna Cotta topped with Berry Compote

Malva Pudding (sticky Toffee Pudding) Served with cream

Chocolate Pots (Nutella, Cream, Cookie crumble, topped with a toasted Marshmallow)

No Bake Cheese Cake garnished with Peach slices

Chocolate Truffles

Lemon Meringue pots

Crème Brulé