Luxury Caribbean Catamaran Charters
Catamaran luxury yachts are an amazing way to vacation in the Caribbean and tour the absolute beauty of the US Virgin Islands (USVI) and British Virgin Islands (BVI) like never before. Not only are catamaran yachts spacious, but they're also exceptional at maintaining a steadier feel for those who may be prone to seasickness.
Here at Caribbean Soul Charters, we offer bespoke, luxury crewed yacht charter booking on catamaran sailboats guaranteed to fulfill your family's dream yachting vacation on the Caribbean sea.
If you're looking for a luxury catamaran sailboat, our concierge yacht charter service will ensure your desires in a Caribbean yacht vacation are met with perfection.
Please select up to five of the below luxury catamarans and email us with your selection and we will do the rest from there.
If you would like to discuss your trip in greater detail so we can customize the ideal trip for you and your loved ones on the best yachts the Caribbean offers, please call +1 (340) 690-1121 or Toll-Free at +1 (877) 432-6700 and let's get started. Be sure to ask for Sue!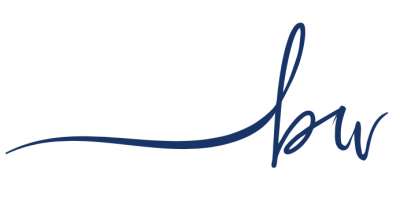 Previously named PLAYTIME

BLUEWINDS SAMPLE MENU
Chef Megan's Sample Menu
Breakfast
Classic Eggs Benedict. Poached eggs onto toasted English muffins with a smooth hollandaise sauce served with basil pesto cherry tomatoes.
Blueberry Crepe Torte served with freshly whipped cream.
Adventurous Quiche. Any choice of roasted beet and caviar quiche OR Pepperdew and three cheese quiche OR Paprika spinach and feta quiche. The possibilities are endless! Served with crispy honey glazed bacon
Toasted Bagel spread with bloody marry deviled eggs and a charcuterie board
Freshly baked cinnamon rolls
English breakfast with fried eggs, sausages, bacon, roasted red tomatoes, fried mushrooms and hash browns
American pancakes and pineapple syrup and crispy bacon
Lunch
Black garlic coated brie and cranberry grilled chicken salad served on a bed of grilled green beans with a freshly baked garden focaccia
Seared tuna poke bowl. A perfect bowl of sesame seared tuna, avocado, freshly shaved carrots, cucumber, pickled ginger, butter edamame beans, spring onions and orange teriyaki quinoa
Pulled pork toasted taco bowls with a pepper pineapple salsa
Sweet and spicy Peach pork chops served with a goats cheese salad
Creamy mahi and mushroom phylo pie with a zesty cucumber and parsnip salad
Garlic grilled shrimp with a basil and avocado pesto pasta served with a rustic Italian ciabatta bread
 Lunch Dessert
Zesty Tart au citron (a delightful lemon and lime cream tart with a vanilla butter crumb layer)
Forrero rocher chocolate and raspberry froyos served with fresh strawberries
Pavlova Pudding with toasted Swiss meringue a mixed berry syrup and freshly whipped cream
Fresh watermelon and mint granita
Mango and coconut truffle balls
Snack
Beef and horseradish crostini
Red onion tartlets glazed with a basil balsamic reduction
Arancini risotto balls with a spicy mayo
Sweet and sour roasted strawberries and whipped feta brochettes
Freshly baked mozzarella and spinach samosas
Maryland Crab cakes with a home made tartar dip
Lavender Honey Possets
Dinner
Course 1
Creamy Vadouvan carrot puree with seared sesame scallops and wild greens
Grilled halloumi and butternut salad with a tumeric tahini dressing
Butter garlic grilled Lobster served with a lemon beurre blanc sauce and grilled eggplant
Roasted red pepper and cauliflower soup with a sweet balsamic reduction and coconut cream
Grilled calamari salad with pickled red onions and sprouted beans
Course 2
Sous vide pork tenderloin with a light truffle cauliflower puree, red caramelized balsamic onions and pickled radish
Potato and leek truffle soup with freshly shaved Parmesan cheese
Fillet Mignon served with a creamy zucchini sauce and hassle back potatoes dressed with a port glaze and grilled asparagus
Smoked salmon, fennel and clementine (or any citrus fruit) salad with a zesty teriyaki dressin.
Salty dog Sorbet palate cleanser
Course 3
Home turned creamy pistachio ice cream
Lemon almond encrusted snapper with a taragon brown butter sauce served with a steamed broccoli and almond salad
Champagne and granadilla granita
Lobster Thermidor with chive and feta quinoa salad