Luxury Caribbean Catamaran Charters
Catamaran luxury yachts are an amazing way to vacation in the Caribbean and tour the absolute beauty of the US Virgin Islands (USVI) and British Virgin Islands (BVI) like never before. Not only are catamaran yachts spacious, but they're also exceptional at maintaining a steadier feel for those who may be prone to seasickness.
Here at Caribbean Soul Charters, we offer bespoke, luxury crewed yacht charter booking on catamaran sailboats guaranteed to fulfill your family's dream yachting vacation on the Caribbean sea.
If you're looking for a luxury catamaran sailboat, our concierge yacht charter service will ensure your desires in a Caribbean yacht vacation are met with perfection.
Please select up to five of the below luxury catamarans and email us with your selection and we will do the rest from there.
If you would like to discuss your trip in greater detail so we can customize the ideal trip for you and your loved ones on the best yachts the Caribbean offers, please call +1 (340) 690-1121 or Toll-Free at +1 (877) 432-6700 and let's get started. Be sure to ask for Sue!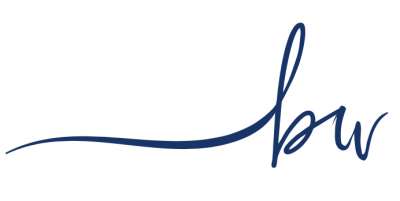 Previously named PLAYTIME

BLUEWINDS GUESTS COMMENTS
March 2022 USVI Charter

Dear Captain Paul and Ashley,

Wayne and I want to thank you for a wonderful adventure / vacation. It was absolutely amazing! The memories we have will last a lifetime.

Captain Paul, all the places you took us starting with the first night in Red Hook to the last night at Lavango everything were amazing. The hike up to Rams Head and jumping off the front of the boat were two of my highlights. Wayne thought snorkeling through the coral reefs was his favorite. Everything we did was fun and memorable.

Ashley, all I can say is ... WOW! Every meal you prepared was wonderful. The flavors and presentation were five-star worthy. Trying all your delicious seafood dishes was a real treat for me. Now to find a chef as talented as you – you have a real gift.

We hope to be able to sail with each of you again. Hopefully BVI will open back up and we can have another wonderful adventure on Playtime or whatever may be your next boat. Keep us aware of any new developments.

Wayne and Lynn

March 2022 USVI Charter
Captain, Our Captain... our Captain Paul, the best! Thank you for sharing your love of the seas, for creating a "Playtime" world that values caring for others, sharing the islands, and bringing out the best in others along the way. Cannot understate the "Ashley" connection, subtly creating wonderful constructed meals, deliciously served with grace and pride to match. A delightful spirit that weaves your own magic knitted into Paul's expertise perfectly. May the friendship we have started carry on for years to come.
Thanks again
-Diana
March 2022 USVI Charter
Paul and Ashley,
Thank you for a wonderful week! The snorkeling, walk up Rams Head, and the sporty sail from St Croix were great experiences. Gene and I love sailing the USVI and BVI and look forward to being back.
Love Cathy and Gene

Pashley,
Thank you two for a trip of a lifetime. From the day we arrived to our last meal it was magical. The food, the snorkels, the sunsets, the "Paul" moments were very special. Our best to you in your future endeavors.
-M&M
NYE 2021 USVI Charter
Captain Paul and Chef Ashley,
An amazing trip had by all-from private beach walks, to scuba trips in the most amazing places, to sailing, and the most fabulous food, drinks, and service. This trip was once in a lifetime!
Our crew was more than awesome and became family! We cannot possibly thank you enough for sharing this boat and this week with us. Here's to the most perfect start to a new year! We will be sailing with you again.
All our love
the Lewis Family
November 2021 USVI Charter
We had a wonderful time on the charter. After postponing our trip for a year and a half, we were over-due for a real vacation with the family. The boat was spectacular and Paul & Ashley were great. Playtime was comfortable, especially the brand new cushions throughout the boat. It's apparent that the owner and Paul pay attention to every single detail in order to ensure smooth sailing and luxurious comfort for all the guests. Captain Paul was AMAZING! We had many different excursions and things we wanted to do. Paul was attentive and made sure that both adults and kids each had individual experiences as well as a great family experience. For example, our oldest son wanted to scuba, our youngest son wanted underwater photography, my husband wanted a secluded beach and I just wanted lots of painkillers and sunshine! Paul delivered and then some. He was gracious and constantly asked for feedback in order to ensure a relaxing charter. Paul suggested that we venture on a four hour sail from St. John over to St. Croix and we were not disappointed. Paul knows the islands and where to go to truly live and breathe 'island time' away from the tourists, even allowing us all to share in the experience of seeing baby turtles (5 days old) and an octopus. Ashley was wonderful as well. She effortlessly juggled meals that consisted of various requests and she always left us in awe. Her culinary expertise and her excitement for sailing and traveling was out of this world. I do need to circle back with her and get her recipe for turkey meatballs!! We are already thinking about our next charter in 2023 and we hope to be able to reconnect with Paul when that time comes. My youngest son is anxiously awaiting Paul's response to connect over Skype this week to finish editing the underwater photos that they took (and Paul was trusting enough to let my son use his underwater camera). I am so thankful to Paul for giving this gift to my son. Paul is a true teacher and his passion for sailing, Playtime and connecting with nature left all of us wanting more.

Thank you again,
March 2021 USVI Charter
We had the most amazing trip and is certainly our favorite trip by a long shot (which is saying a lot because we have loved every other trip)! Truly, it exceeded any and all expectations and and I believe Paul and Ramona were a large part of that. I honestly cannot think of anything that would have made the trip any more enjoyable.

Paul is clearly an expert captain and wanted to make this a special trip for us. His warm and friendly personality could not have been any more enjoyable. It was the perfect mix of activity vs. relaxation and Paul had planned awesome hikes, snorkeling, paddle boarding, etc. The only thing that is keeping us from rebooking for next year is our children will be on different schedules and they all refuse to be the one that is left out. But, there is no doubt, we will be on another trip with Paul at some point in the future. Ramona was amazing as well — so accommodating, esp. with our picky eater and always anticipating when it was time for a snack or a beverage; the food was outstanding!

February 2021 USVI Charter
I wanted to take the time to report how amazing our experience was on Playtime on the excursion 2/5-2/12/ 2021 with Captain Paul and Chef Tyler.

We found the Catamaran Playtime to be an able vessel which sailed handily and stably through calm and not so calm seas. There were ample accommodations for our party of 8; even the smaller staterooms we found to be cozy and comfortable and fitting for our needs. The highlights of Playtime would have to be the outdoor spaces: the exterior dining salon was a lively meeting place for meals or cocktails (although I would comment the table is rather small for a party of 8 and could be a bit wider, be more comfortable, and still fit the space). The fly bridge is quite spacious and we very much enjoyed the lounging area with the fabulous views; whether anchored in a lovely cove or sailing across the open water it was a favorite spot for us all (and if someone is comparing boats not a standard feature). We also loved the forward area both the comfortable mosh pit and the adjacent trampolines for sunning or star gazing and for sailing in somewhat calmer waters. Playtime served our needs remarkably well.

But the make or break feature of a catamaran tour of the USVI's would have to be the crew. In this respect we were amazingly well served.

To say that Captain Paul is well suited for this job is remarkable understatement. He is one part naval captain, one part extraordinary tour guide (I would reference Rick Steves on " " but I cannot think of any injectable substance that could make me compare Rick Steves to Captain Paul), and one part Peter Pan always ready to guide his companions with extraordinary youthful energy. He is seemingly "always on," fun loving and witty; he seems to be ever planning how to improve the experience for all involved. He asked our permission to allow him to adjust the itinerary so as to flow with the experiences presented. For instance, we approached St John, he found a usually crowded seascape to completely unencumbered, and we spent the first afternoon and evening there swimming, beaching in remarkable isolation. He continued to adjust the itinerary throughout, going with the flow and always for our advantage. He led a hike to historic ruin with a remarkable vistas, led snorkeling adventures among the beautiful reefs, engaged in spirited bocci games, and made an extemporaneous swim up bar serving as bartender on his paddle board on the most amazing of beaches (Buck Island, my newfound favorite beach). In short he was an incomparable tour guide and host who afforded us an extraordinary experience of much that St John and St Croix have to offer. And I would be remiss not to add in a prior career life Captain Paul was a fashion photographer; not only did he create our island memories, but he captured them in remarkable photographic memories.

The yen to Captain Paul's yang would be Chef Tyler. Tyler is highly affable, laid back but engaging, and an excellent chef who fed us remarkably well. Breakfast included lobster frittata, a pair of breakfast pastries (one sweet one savory), a spinach omelet with side of bacon; each breakfast was served with a platter of lovely, local fresh fruit and French pressed coffee. Lunches were generally on the lighter side as requested and included a lovely seared tuna over quinoa salad with ginger dressing, a fabulous pan fried swordfish taco, a flank steak over mixed greens salad, amongst others all delicious. There was generally an appetizer served during cocktail hour and/ or sunset sail again all very successful: delicious small sausage stuffed peppers, cheese and charcuterie board, spinach and artichoke pastries, Kobei beef sliders with deviled eggs (amazing!), and on each occasion either Tyler or Captain Paul would bring a well crafted cocktail or lovely glass of wine with a smile. Dinners were also excellent fare: pan seared scallops over squid ink pasta, perfectly cooked lamb lollipops over butternut squash puree, a lovely salmon with roasted potatoes. All meals were accompanied by nice wines (white burgundies, albarinos, malbecs, etc) and followed by a nice dessert.

The chef is not only obligated to cook many meals, but also to assist as first mate. As Tyler had been prior Captain as a team with his wife, (he was pinch hitting at the last minute to our good fortune) he was always ready to man the anchor or jump in to pick us up at the beach on the dingy. Tyler has ready knowledge of the island wildlife and environmental issues and is an excellent teacher. The ready collegiality between Paul and Tyler was remarkable; it seemed they had been a team for years even though they had just met. As a team they made our experience near perfect.

We are all grateful for the extraordinary experience we were afforded. We were very Covid weary (our group included 3 health care providers, 2 pilots who are also high risk for exposure, and spouses/ partners who share our risk as well). The USVI tour on Playtime was a much meditative relief and recharge for us all.

Thank you Paul and Tyler for your amazing hospitality and our extraordinary experience!

Glen Lewis
(and John, Jon, Olga, Dan, Kathy, Mike, and Carol)
December 2020 USVI Charter
We chartered Playtime December 1st for 10 days. The crew was top notch, Alisha's culinary skills were as good or better than any chef we've chartered with, the Mediterranean meals were especially good! We had a sleep aboard the first night but Captain Paul started the charter immediately and we motored over to St John and had Dinner on shore. The crew was very professional and we would charter with them again. The trip included sailing around St. Thomas , St John and then open ocean sailing to St Croix. Snorkeling diving, sightseeing, hiking, horseback riding were all great fun and with Paul, you will get a great photo album, learn about photography and sharpen your sailing skills. We felt very comfortable with their COVID protocol and had no issues.