Luxury Caribbean Catamaran Charters
Catamaran luxury yachts are an amazing way to vacation in the Caribbean and tour the absolute beauty of the US Virgin Islands (USVI) and British Virgin Islands (BVI) like never before. Not only are catamaran yachts spacious, but they're also exceptional at maintaining a steadier feel for those who may be prone to seasickness.
Here at Caribbean Soul Charters, we offer bespoke, luxury crewed yacht charter booking on catamaran sailboats guaranteed to fulfill your family's dream yachting vacation on the Caribbean sea.
If you're looking for a luxury catamaran sailboat, our concierge yacht charter service will ensure your desires in a Caribbean yacht vacation are met with perfection.
Please select up to five of the below luxury catamarans and email us with your selection and we will do the rest from there.
If you would like to discuss your trip in greater detail so we can customize the ideal trip for you and your loved ones on the best yachts the Caribbean offers, please call +1 (340) 690-1121 or Toll-Free at +1 (877) 432-6700 and let's get started. Be sure to ask for Sue!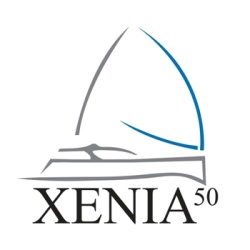 XENIA50 SAMPLE MENU
I am very flexible with my plates and can easily omit or exchange proteins, gluten and dairy products with out compromise.
 Low or high appreciation of chilies will also be taken into consideration.
All sauces and dressings are made on board with the freshest ingredients.
Breakfast: 
Housemade maple granola with nuts and dried fruit,  Natural greek yogurt, Tropical fruit platter,
Fresh squeezed orange juice, selection of Coffee, Decaf and Teas served daily.
Chili tomatoe egg bake, pecorino romano
 Crepes, marcapone & ricotta and rum macerated strawberries
 Classic eggs benny, serrano ham, house herbed biscuits,  lemon hollandaise
 Smoked salmon hash, lemon dill emulsion, caribbean avocado 
Grandmarnier grilled grapefruit, toasted coconut
Micro waffles, Chantilly, warm berries
 Pain perdue; sourdough french toast,  ripe plantains and passion fruit sauce
Lunch - Always fallowed by a cookie of the day
Braised short rib sandwich, caramelized dijon onions cherry tomatoes, roquefort melt
 Thai grilled chicken, sprout salad, homemade roti, spicy peanut satay
 Angus beef sliders, aged gouda, breadfruit frîtes
Snapper pita roll, tropical herb slaw, lemon caper aioli 
House specialty Sushi platter, with our without raw fish
 Fennel Pollen  dusted chicken breast, romesco sauce, grilled romaine hearts
 Quiche lorraine provençale, rocket salad
Hors doeuvres:
 French cheese sampler board, crusty baguette,  onion confiture
Fennel grapefruit  blue crab salad 
Italian charcuterie  and olive sample board,  Rosemary foccacia
Fresh Catch Ceviche, avocado, butter lettuce nachos 
 Spoonful of Niçoise salad, quail eggs and smoked tuna
 Chorizo, fried plantain and house pickled cucumbers
 House seasame crackers, roasted red pepper hummus, olive tapenade
 Dinner sevice:
3 courses, paired with  fine wines from around the world followed with  a selection of  herb teas specialty coffees and digestifs.
Starters
  Lobster carpaccio , lemon infused olive oil
   Avocado cucumber soup, parm crisp
   Vera cruz with lime poached shrimp, creme fraiche
   Strawberry spinach salad, poppyseed vinaigrette, caramelized pecans
   tuna tartar, roasted garlic crustini, balsamic reduction
   Caribbean conch chowder, smoked tomatoes
  West indian pumpkin ravioli, sundried tomato pesto, pecorino romano
 Main Course:
Duck Magret,  black currant reduction, apple pain perdue
Far east rack of lamb,  new potato gratin, pomegranate mint jus
 Wahoo  mushroom roulade, saffron carrot puree, beluga lentils
Paprika Roast chicken, lardons and brussel sprouts, west indian yams, 
 Jamaican jerk pork tenderloin, plantain medallions, orange thyme jus
Spiced then Grilled Mahi-mahi, rocket salad, grilled pineapple salsa
Fillet minion, mushroom merlot jus, pearl onions, ausperge spears
 Dessert
 Grilled pineapple, fuielle de brick, lime coconut mousse
 French Crepe stack, nutella, grand marnier and creme anglaise
 Poached pears, maple walnuts, port reduction, roquefort mousse
Flourless chocolate cake, black currant glaze, candied ginger
 Maple lemongrass creme brûlée, vanilla tuille
Key lime custard, cookie crumble, marshmallow whip
House made iced fruit trio, banana, strawberry, mango
-Bonne Appetit!!