Crewed Yacht Brochures - Multihulls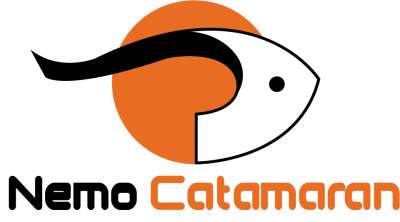 CREW PROFILES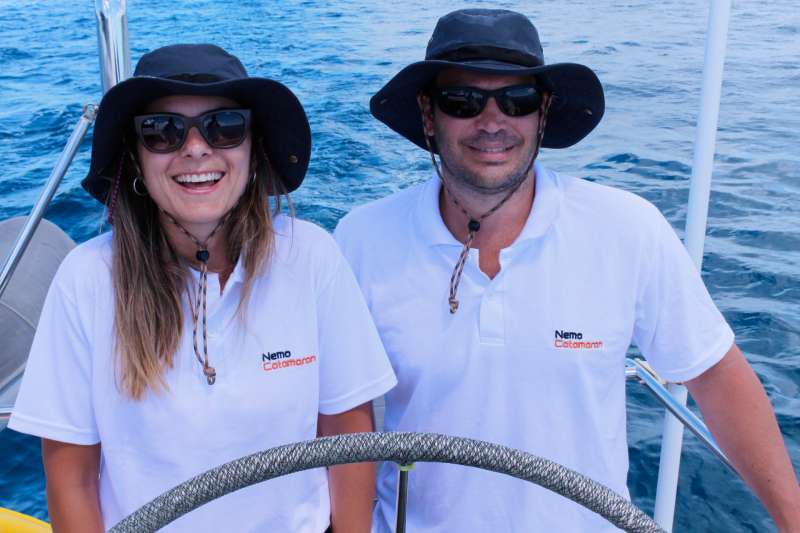 Title
Name
Nation
Born
Licenses
Captain
Andrea Aliverti
Italian
1971
BVI / Italian Captain License, STCW, Advanced Diver, RTF
Chef
Alessandro Lucas
Italian
18
AIBS Barman's course, Reiki Massage I & 2 and Company Manage
Number of Crew: 2
Languages: Italian, English, and Spanish
Crew Profiles:
CAPTAIN ANDREA ALIVERTI

Captain Andrea grew up on the dramatically beautiful shores of Lake Como in Lombardy, Italy. His love of sailing began by racing smaller boats for fun; J24, Asso 99, and B25. His commitment strengthened when he became a sailing instructor for the Italian Federation, teaching adult classes on First 40.7 and B25 Beneteau, J24 and SunFast 35 Jeanneau. He went on to launch his own sailing association, and realized he much preferred this second job to his land-based career. In 2009, he purchased NEMO and set sail. He chartered throughout Greece and the Caribbean, his favorite destinations.

Since 2009, Andrea has achieved numerous yachting licenses and certificates. However, he is most proud of his innovations to NEMO that have won several "Going Green to Save the Blue" project awards. This crusade encourages the yachting industry to implement green initiatives. He explains, "I have engineering skills and a strong interest in environmentally friendly projects. NEMO was conceived and designed to be eco-friendly and self-sufficient. Nowadays, any design brief of mine for future upgrades is always driven by the goal to protect nature, marine life and the environment."

When Captain Andrea has time, he likes to cook and prepare his own liquors, especially Limoncello, that of course is sampled during every charter. It's one of the many ways he likes to teach people the best of Italian traditions, and one of the many reasons guests become fast friends, almost immediately. He says, "My Italian blood means a very warm, open and welcoming character. I enjoy sharing the sailing experience with my guests, getting to know them and often building strong and long-lasting friendships. They feel like part of my family, I love to share my passion for the sea, nature, food, wine, sailing stories and more. I think that is the secret key to NEMO's successful charter history."

CHEF
Alessandro first worked as a maitre d'hôtel for numerous years on the cruise ship 'Costa Croisiere' sailing around the Mediterranean and oriental seas, then around Florida and California. His passion for cooking came after this period. He started working as a chef in Italy and then went on to open his own restaurant in Guadeloupe, and afterwards to take his cooking to the sea by working on charter yachts. Whilst Alessandro loves the Italian cooking of his birth country, he's also come to enjoy the Creole influence of the Caribbean foods, as well as international cuisine, after having lived in Ibiza and Canada.

Alessandro's previous charter clients remark they love his fantastic sense of humor, which they have appreciated as well as savoring his delicious cuisine. His many hobbies include cooking, water sports, sailing, music, travel, painting and dancing.