Luxury Caribbean Catamaran Charters
Catamaran luxury yachts are an amazing way to vacation in the Caribbean and tour the absolute beauty of the US Virgin Islands (USVI) and British Virgin Islands (BVI) like never before. Not only are catamaran yachts spacious, but they're also exceptional at maintaining a steadier feel for those who may be prone to seasickness.
Here at Caribbean Soul Charters, we offer bespoke, luxury crewed yacht charter booking on catamaran sailboats guaranteed to fulfill your family's dream yachting vacation on the Caribbean sea.
If you're looking for a luxury catamaran sailboat, our concierge yacht charter service will ensure your desires in a Caribbean yacht vacation are met with perfection.
Please select up to five of the below luxury catamarans and email us with your selection and we will do the rest from there.
If you would like to discuss your trip in greater detail so we can customize the ideal trip for you and your loved ones on the best yachts the Caribbean offers, please call +1 (340) 690-1121 or Toll-Free at +1 (877) 432-6700 and let's get started. Be sure to ask for Sue!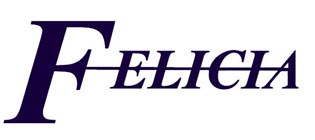 FELICIA GUESTS COMMENTS
March 2020
Name: William
Yacht: FELICIA with Amaund Blank & Vernice Simon
Charter Dates: 03/14/2020 11:00 am to 03/21/2020 11:00 am
Area Cruised: Virgin Islands
Overall Rating: 5/5

1. Was the crew friendly and accommodating?
Captain Arnaud and First Mate/Chef Vee Vee were the perfect hosts for our Dream Vacation aboard the luxury catamaran, Felicia. From the moment we arrived they were amazingly friendly and accommodating. By the end of the charter they had become truly dear friends and we are still sending messages and photos to one another.

2. Was the yacht comfortable and clean?
Felicia was truly a 5 star luxury accommodation on the beautiful Caribbean Sea. The bedroom suites were beautifully appointed. and comfortable. My husband and I were personally so comfortable in our spacious Master Suite with king sized bed. There were so many options for relaxing onboard. Lounge areas and trampolines at the front of Felicia were a wonderful spot to relax in the sun when Arnaud had the ship under sail. The weather was so beautiful that we enjoy all our meals in the spacious open air dining area. A perfect setting to enjoy the beautiful mooring sites and Vee Vee's gourmet meals! Speaking of Vee Vee, she was truly a marvel. She managed to keep our rooms spotless, the ship beautifully decorated and 3 delicious gourmet meals (and snacks) per day produced for our very grateful family.

3. Was the yacht well ventilated?
I cannot say enough about the beautiful 65 foot Felicia. She is a beautiful vessel!! Truly felt like home!!

4. Was the food good and well presented?
OMG, the meals were so spectacular and varied that soon we realized that we never wanted to eat off Felicia!! One of the highlights was the Farewell Night BBQ . Vee Vee made Island Red Beans and Fried Rice, Grilled Corn on the Cob which had been marinated in coconut milk, and stir fried Bok Choy. Arnaud made his famous Island Marinated BBQ Ribs and also his homemade apple pie. YUM! As we dined with Vee Vee and Arnaud our family members shared the memories from the week that they will never forget. Having described this meal I will say that this was just one of the spectacular meals we enjoyed. Each meal was delicious and beautifully presented and plated. Vee Vee...How many napkin sets do you have??

5. Did you like the area you sailed?
A week was the perfect amount of time to fully explore the BVI. It felt like we visited every island including Anegada. Arnaud beautifully managed our course of sail. We happily stayed busy snorkeling, scuba diving, hiking, swimming, visiting interesting beaches, tubing and water skiing. I could go on and on about our amazing experiences. We especially enjoyed our visit to the Bubbly Pool, the Baths, Snorkeling at the site of the Rhone shipwreck and our sail to Anegada. But Vee Vee and Arnaud were so experienced and skillful we never seemed rushed. Perfect balance of relaxing and active adventure!!

6. Additional comments on your charter?
Our family was treated to a trip of a lifetime aboard the beautiful catamaran Felicia. And, I do not believe we could have had a better crew than Captain Arnaud and First Mate/Chef Vee Vee. We are so grateful that we sailed with you and can now call you friends!
Holiday 2019/2020
We had a truly wonderful week of fun, adventure, food, family and friends on Felicia. Our family of six loved our time cruising on and sailing Felicia - she is a very comfortable, spacious and stable cat/boat. Arnaud and Veevee were incredibly welcoming, willing and available to provide us with any activity, food, or drink that we might be interested in. From snorkeling, wakeboarding and water skiing, paddle boarding and tubing, there was always a fun adventure to be had once we were on the mooring. Arnaud was always ready to take us in for a good walk/hike or on land workout as well. Or visit to a local beach bar! Veevee created a wonderful variety of beautiful meals (and snacks) for our always very hungry crew. The morning tea and coffee was immediate and plentiful and the presentation for each meal was beautiful. In addition, we enjoyed a great dinner on shore for New Years Eve but came back for a better party on the boat, complete with fun decorations, hats, food and drinks. Additionally, Arnaud and Veevee created an amazing game night that was a really fun hybrid of charades. We miss Felicia, Arnaud and Veevee. We would certainly love to go back!

Char

Broker feedback
Hi Vee and Arnaud,
I had a chance to chat with Cindy. She had so many nice things to say about you two. She said that of the three charters they have done yours was the best! She loved all the special touches, letting them get a touch of real local life, Vee's b-day cake and cooking in general, Arnaud turning the boat around when they changed their mind and wanting to go back to an island. You guys killed it!!

Thank you so much for taking such good care of this family!!

April 2019
Staying on the Felicia yacht was an unbelievably relaxing, beautiful, luxurious experience that I can not recommend highly enough! The crew are warm and hospitable. Captain Arnaud and first mate VeeVee reached out ahead of time to help personalize our trip to our specifications - learning food preferences to ensure an enticing menu and preferred activities & destinations we'd like to prioritize. Arnaud is a great leader making sure all aboard are always safe and well-cared for. VeeVee is an amazing chef (I still dream about some of those meals!) and if we seemed bored after sundown she provided great entertainment with games and karaoke.

The boat is spacious both above and below deck. As one of the girls on the trip put it, she felt like we were Kardashians - it's that next level of luxury that you see on MTV Cribs. Above deck it has at least five distinct areas where you can layout, suntan, read, etc. Even though I was on a boat I was able on more than one occasion to sneak away to one of these spots and get some alone time. The yacht has a surround sound bluetooth speaker system throughout the boat so you can listen to your favorite music both above and below deck and control it from your phone. It comfortably seats 10 for meals, eating outside in the beautiful fresh air. Inside the cabin there is a media room with a large flat screen TV and dvd collection. There is a large comfortable table (like a giant booth) that probably sits over 6, and a bar area. Plus 4 surprisingly large bedrooms, each with their own bathroom, tons of storage and large beds (I'm pretty sure we had a queen). Also, the yacht comes equipped with just about any water activities you could think of - snorkeling gear, paddle boarding, kayaking, tubing, fishing, and water skis are all included.

Our time in the BVI was beautiful and magical. We saw gorgeous beaches where the sand was so powdery soft it felt like flour, saw the world-famous Baths, snorkeled in the middle of the ocean were we saw sea turtles and schools of fish from every color of the rainbow, swam in caves, and bar hopped at some really fun places (including a docked boat that is a bar/restaurant). But aside from how beautiful and relaxing this vacation was, one of the best perks for me was that I didn't have to plan a thing. For me, one of the most stressful parts of vacationing is the logistics - on what days we'll do what activities and how we'll get from point A to B. Arnaud and VeeVee are like your own personal travel agents and take all of that stress off your hands. You just let them know the types of things you'd like to do/see on your trip and where you'd like to visit and they'll do the hard part. Though you might get sticker shock at the price keep in mind this includes room and board for up to 8 people, three delectable meals a day plus snacks, unlimited alcohol (beer, wine, liquor - VeeVee makes a mean mudslide), unlimited water sports, transportation between islands, and living in the lap of luxury while you sail on the perfectly aqua water and see & experience some of the most beautiful islands, great snorkeling, and relaxing Island lifestyle. You'll never want to say bye Felicia.


April 2019 - BVI
The Trip of a lifetime! We had high expectations for a week on Felicia in the BVI's and honestly, this trip exceeded our every desire. Felicia is a beautiful yacht with her navy hull and classic lines and the most comfortable and gracious accommodations we've ever encountered on charter. You have to get used to people admiring and asking "are you on Felicia?" as she is often the "bell of the bay" when anchored up. While she isn't brand new, you would never notice as she actually feels quite modern because everything works seamlessly and she is outfitted with every amenity. Felicia sails smoothly and quickly so we made great time out and back to Anegada. The crew is outstanding and we quickly grew very fond of Arnaud and VeeVee and wanted to take them back home with us by the end of the trip. Arnaud is an exceptional sailor and catered to our every need. VeeVee's food was outstanding and she and Arnaud make a great team. They made every day enjoyable and spoiled us with tireless service and thoughtful touches. We hope we will get to sail with them again!

Clark and Stephanie

April 2019 - BVI
My wife and I were lucky enough to spend a week sailing on Felicia in April in the BVIs. We have sailed a few other times prior to this trip. This was, without a doubt, the best vacation week we have ever had. The yacht is simply beautiful. We got compliments on her everywhere we went. It is clear that she has been meticulously maintained. The accommodations were great. I think it is worth mentioning that this was the most comfortable mattress I have ever slept on in a catamaran.

The crew was amazing. I can't say enough about how great Arnaud and Vevi were. As I am a sailor with very little experience but eager to learn, Arnaud was very willing to teach his craft and give us sailing tips/lessons that were greatly appreciated. The meals, appetizers, and drinks that Vevi prepared were delicious and beautiful in presentation. It took a while to get used to being pampered all week, but it was a great experience. The crew had a great sense of humor that made the week even better. I can think of no better way to experience the beauty of the islands than aboard the yacht Felicia.


Brandon and Lenaira




March 2019
If you are looking to cross something off your bucket list, you HAVE to spend a week on the Felicia! We have been fortunate to sail her twice and both trips were absolutely incredible!

The vessel herself was in immaculate condition. Having our own private quarters was such a bonus. The boat is very spacious and was comfortable with the 10 of us on board. Waking up every morning to find a delicious breakfast waiting for us on the back deck was such a treat. VeeVee, the first mate and chef, spoiled us everyday with unique and tasty creations. Along with breakfast, lunch and dinner were also highlights of the day! The food was simply outstanding. Our Captain Arnaud was very accommodating with our requests to visit the different islands. He was an expert on sailing the Felicia and his attention to our safety at all times was greatly appreciated. We welcomed his assistance with our daily requests to kayak, snorkel, fish and paddle board. He was the perfect Captain in every way.

We love the Felicia, her crew and the wonderful friends we shared this fabulous week with. It was a trip of a lifetime and hoping we can sail her again soon.

Jay and Shelley
March 2019
I had the pleasure of sailing on Felecia for a week in March 2019. It was a fantastic experience.

The crew (Arnaud and Veevee) were incredibly accommodating since we typically made last minute plans and have our group arrive and depart on staggered dates.

The facilities on the boat were top notch - we all very much enjoyed the onboard bar, common areas and sleeping quarters. The air conditioning was a nice addition.

The food service was excellent. All the meals were tailored to suit our groups tastes and were made from scratch every day.

I hope to make it out to Felecia again soon.

Thanks Arnaud and Veevee!

March 2019
Yacht Felicia was a world class experience - I honestly felt like a celebrity on this trip! The accommodations and service were top notch. The entire experience was like a dream. Food was excellent, flavorful!
Paddle boarding and water skiing were a fun way to past the time and get some exercise. The crew worked hard to accommodate our requests and make the trip very special for us. I can't wait for my next trip back!

-Karen
March 2019
We wanted to share our trip on Felicia. My husband Jared and I spent a week on the Felicia, March 1st-9th in the BVI's. This was our 2nd time on the Felicia and again, we had the best trip ever. We love the area so much, but being on the Felicia with wonderful friends is a big part of the reason we went back for the 2nd time. The Felicia is a great boat with an awesome crew. Captain Arnaud and VeeVee are wonderful!!! They are people pleasers and they were at our service for any needs or wants we had. The food was great and we loved every meal!! Plus they had many suggestions on where to go and the places to see, which was so very nice. They made the trip so much fun with the extra little things they did, such as "daily safety meetings". We also celebrated a birthday while on the Felicia and a memorable one it will be, with birthday decorations, a wonderful dinner and a delicious birthday cake.
Captain Arnaud and VeeVee went the extra mile at all times, they do an amazing job.

When friends ask us about the trip, we rave about the Felicia and The Crew. We tell them it's the best trip ever and if they ever get the chance for a trip to the BVI's and want to go via Catamaran, Felicia is the only way too go!!
We will be back!

Thank you,
Lisa & Jared
January 2019
Our time on Felica was exceptional. We went to the BVI's and it was exceptional in every way. We felt welcomed and appreciated. The accommodations are very comfortable...our own bathroom and the bed was very comfortable.

Our crew, Captain Arnaud and assistant VeeVee made sure we enjoyed every aspect of our trip. From the delicious meals to the afternoon rum punch, VeeVee delighted us with her delicious creations and warm smile.

Captain Arnaud anticipated and accommodated our interests each day with, snorkeling, kayaking, fishing, paddle boards and making a place for me to do yoga at sunrise.

As we sailed the BVI, we experienced incredible rainbows, beautiful blue/green waters, and inspiring sunrises/sunsets. We heard the gentle whistling of the wind through the sails, we were told it is Felicia's song.

This review makes it sound like a dream vacation..and it is. We can't wait to sail Felicia again soon.

-Patti