Crewed Yacht Brochures - Multihulls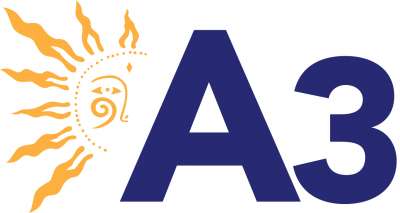 Availability
| Start Date | End Date | Details |
| --- | --- | --- |
| Jun 15, 2019 | Jun 21, 2019 | Booked: Tortola - Nanny Cay to Tortola - Nanny Cay |
| Jun 23, 2019 | Jun 30, 2019 | Booked: Red Hook, St. Thomas, USVI* to Red Hook, St. Thomas, USVI* |
| Jul 03, 2019 | Jul 07, 2019 | Booked: Tortola - Nanny Cay to Yacht Haven Grand |
| Jul 08, 2019 | Jul 19, 2019 | Transit: Yacht Haven Grand to Grenada, St Georges |
| Jul 20, 2019 | Jul 27, 2019 | Booked: Grenada, St Georges to Grenada, St Georges |
| Jul 28, 2019 | Aug 02, 2019 | Booked: Grenadines, West Indies* to Grenadines, West Indies* |
| Aug 18, 2019 | Aug 25, 2019 | Booked: Grenada, St Georges to Grenada, St Georges |
| Aug 28, 2019 | Oct 17, 2019 | Unavailable: Grenada, St Georges to Grenada, St Georges |
| Nov 07, 2019 | Nov 07, 2019 | Unavailable: Tortola, Nanny Cay, BVI to Tortola, Nanny Cay, BVI |
| Nov 08, 2019 | Nov 16, 2019 | Booked: Tortola, Nanny Cay, BVI to Tortola, Nanny Cay, BVI |
| Nov 17, 2019 | Nov 17, 2019 | Unavailable: Tortola, Nanny Cay, BVI to Tortola, Nanny Cay, BVI |
| Dec 20, 2019 | Dec 20, 2019 | Unavailable: Tortola, Nanny Cay, BVI to Tortola, Nanny Cay, BVI |
| Dec 21, 2019 | Dec 28, 2019 | Booked: Tortola, Nanny Cay, BVI to Tortola, Nanny Cay, BVI |
| Dec 29, 2019 | Jan 05, 2020 | Booked: Tortola, Nanny Cay, BVI to Tortola, Nanny Cay, BVI |
| Jan 06, 2020 | Jan 06, 2020 | Unavailable: Tortola, Nanny Cay, BVI to Tortola, Nanny Cay, BVI |
| Jan 18, 2020 | Jan 25, 2020 | Hold/Option Taken: Tortola, Nanny Cay, BVI to Tortola, Nanny Cay, BVI |
| Feb 01, 2020 | Feb 01, 2020 | Unavailable: TBD - Virgins to TBD - Virgins |
| Feb 02, 2020 | Feb 07, 2020 | Booked: Red Hook, St. Thomas, USVI* to Red Hook, St. Thomas, USVI* |
| Feb 08, 2020 | Feb 08, 2020 | Unavailable: TBD - Virgins to TBD - Virgins |
| Mar 07, 2020 | Mar 14, 2020 | Booked: Yacht Haven Grand to Yacht Haven Grand |
| Apr 02, 2020 | Apr 02, 2020 | Unavailable: Red Hook, St. Thomas, USVI* to Red Hook, St. Thomas, USVI* |
| Apr 03, 2020 | Apr 11, 2020 | Booked: Red Hook, St. Thomas, USVI* to Red Hook, St. Thomas, USVI* |
| Apr 12, 2020 | Apr 12, 2020 | Unavailable: Red Hook, St. Thomas, USVI* to Red Hook, St. Thomas, USVI* |
| May 08, 2020 | May 08, 2020 | Unavailable: Tortola, Nanny Cay, BVI to Tortola, Nanny Cay, BVI |
| May 09, 2020 | May 16, 2020 | Booked: TBD - Virgins to TBD - Virgins |
| May 17, 2020 | May 17, 2020 | Unavailable: Tortola, Nanny Cay, BVI to Tortola, Nanny Cay, BVI |
Rates
High Rate:


27,500 USD per week
Low Rate:


23,500 USD per week
MCA Compliant: N/A
Rates are All Inclusive
Taxes, re-location fees, cruising permits and licenses may be extra. Please verify with clearing house.
Cruising Permit: Paid by Boat Licenses: Paid by Boat
Seasonal/Individual Rates

Currency
Terms
2 Pax
3 Pax
4 Pax
5 Pax
6 Pax
7 Pax
8 Pax

Summer 2019

US Dollars
(Caribbean Terms) All Inclusive
$23,500
$24,000
$24,500
$25,000
$25,500
$26,500
$27,500

Winter 2019/2020

US Dollars
(Caribbean Terms) All Inclusive
$23,500
$24,000
$24,500
$25,000
$25,500
$26,500
$27,500

Summer 2020

US Dollars
(Caribbean Terms) All Inclusive
$23,500
$24,000
$24,500
$25,000
$25,500
$26,500
$27,500
Additional Rate Details:
Please note that 8 pax groups it is with 2 children in the bunk beds.
Sleep aboard for 7 night only charters with boarding after 5pm and dinner ashore at guest expense = $1000.
2018/19 Season Half Board rates
: Take $150 off per person - Included 7 breakfasts, 4 lunches and 3 dinners onboard. Remaining meals ashore at guest expense.
Christmas/New Years 2019/20:
1-8 guests $36,000 7 nights. (7/8 guests kids only)
Please note that a Christmas Charter should end by December 28th and New Years charter is to start no earlier than December 29th
.
For STT Pick ups/Drop offs
STT pick-ups under the following conditions:
- If guests arrive the day or more before the charter start date, we will not do a USVI pick-up.
- Pick-up time in RH will be 1400hrs
- Pick-up fee each way is $400, and guests should be made aware that an adult return ferry ticket is ~$80 inc departure tax
- There will be no USVI pick-up if agreed dates mean there is a 24hr turnaround required at either end of the charter. 48 Hr turn required
Summer Base Port: BVI
Summer Operating Area: Caribbean Virgin Islands
Winter Base Port: BVI
Winter Operating Area: Caribbean Virgin Islands
Location Details:
BVI Based Yacht and crew