Crewed Yacht Brochures - Multihulls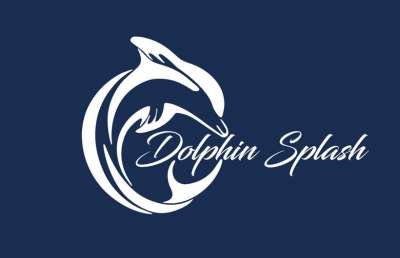 Previously named SVETLAYA

Availability
| Start Date | End Date | Details |
| --- | --- | --- |
| Jul 03, 2019 | Nov 11, 2019 | Unavailable: St Thomas, USVI* to Tortola - Nanny Cay |
| Dec 07, 2019 | Dec 14, 2019 | Booked: Red Hook, St. Thomas, USVI* to Red Hook, St. Thomas, USVI* |
| Dec 19, 2019 | Dec 28, 2019 | Booked: Yacht Haven Grand to Yacht Haven Grand |
| Dec 29, 2019 | Jan 05, 2020 | Booked: Yacht Haven Grand to Yacht Haven Grand |
| Jan 13, 2020 | Jan 18, 2020 | Booked: Yacht Haven Grand to Yacht Haven Grand |
| Jan 31, 2020 | Feb 10, 2020 | Booked: Yacht Haven Grand to Yacht Haven Grand |
| Feb 16, 2020 | Feb 22, 2020 | Booked: Yacht Haven Grand to Yacht Haven Grand |
| Mar 20, 2020 | Mar 28, 2020 | Booked: Yacht Haven Grand to Yacht Haven Grand |
Rates
High Rate:


16,700 USD per week
Low Rate:


14,500 USD per week
MCA Compliant: N/A
Rates are All Inclusive
Taxes, re-location fees, cruising permits and licenses may be extra. Please verify with clearing house.
Cruising Permit: Paid by Boat Licenses: Paid by Boat
Seasonal/Individual Rates

Currency
Terms
2 Pax
3 Pax
4 Pax
5 Pax
6 Pax

Summer 2019

US Dollars
(Caribbean Terms) All Inclusive
$14,500
$15,050
$15,600
$16,160
$16,700

Winter 2019/2020

US Dollars
(Caribbean Terms) All Inclusive
$14,500
$15,050
$15,600
$16,160
$16,700

Summer 2020

US Dollars
(Caribbean Terms) All Inclusive
$14,500
$15,050
$15,600
$16,160
$16,700
Additional Rate Details:
For charters less than 6 nights please use the divide by 6 method
.
Christmas 1-6 guests $18,579 New Year 1-6 guests $19,205
Christmas charters must end no later than the 28th December. New Years week charters cannot begin earlier than 29th December
.
No other discounts apply
Half Board Option: Includes All Breakfasts, 5 Lunches and 6 Dinners. Remaining 3 meals to be taken ashore at guest expense.
2/$14,350 3/$14,825 4/$15,300 5/$15,775 6/$16,250
INQUIRE
for details on our tandem Charter Special with Slivochka
Family Special
: Take $250 off per child under the age of 12 (Minimum 2 paying adults/Max 2 kids) Valid on standard 7 night rates.
[Max $500 0ff]
Video here: www.bitly.com/dsplash
Summer Base Port: USVI
Summer Operating Area: Caribbean Virgin Islands, Caribbean Leewards
Winter Base Port: USVI
Winter Operating Area: Caribbean Virgin Islands
Location Details:
Dolphin Splash is based in the Virgin Islands. If schedule allows, Dolphin Splash will consider the Leeward Islands with a $1000 relocation fee.