Luxury Caribbean Catamaran Charters
Catamaran luxury yachts are an amazing way to vacation in the Caribbean and tour the absolute beauty of the US Virgin Islands (USVI) and British Virgin Islands (BVI) like never before. Not only are catamaran yachts spacious, but they're also exceptional at maintaining a steadier feel for those who may be prone to seasickness.
Here at Caribbean Soul Charters, we offer bespoke, luxury crewed yacht charter booking on catamaran sailboats guaranteed to fulfill your family's dream yachting vacation on the Caribbean sea.
If you're looking for a luxury catamaran sailboat, our concierge yacht charter service will ensure your desires in a Caribbean yacht vacation are met with perfection.
Please select up to five of the below luxury catamarans and email us with your selection and we will do the rest from there.
If you would like to discuss your trip in greater detail so we can customize the ideal trip for you and your loved ones on the best yachts the Caribbean offers, please call +1 (340) 690-1121 or Toll-Free at +1 (877) 432-6700 and let's get started. Be sure to ask for Sue!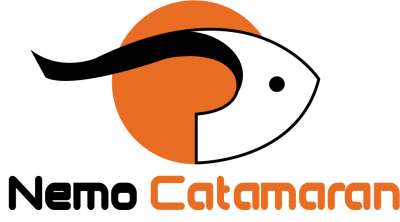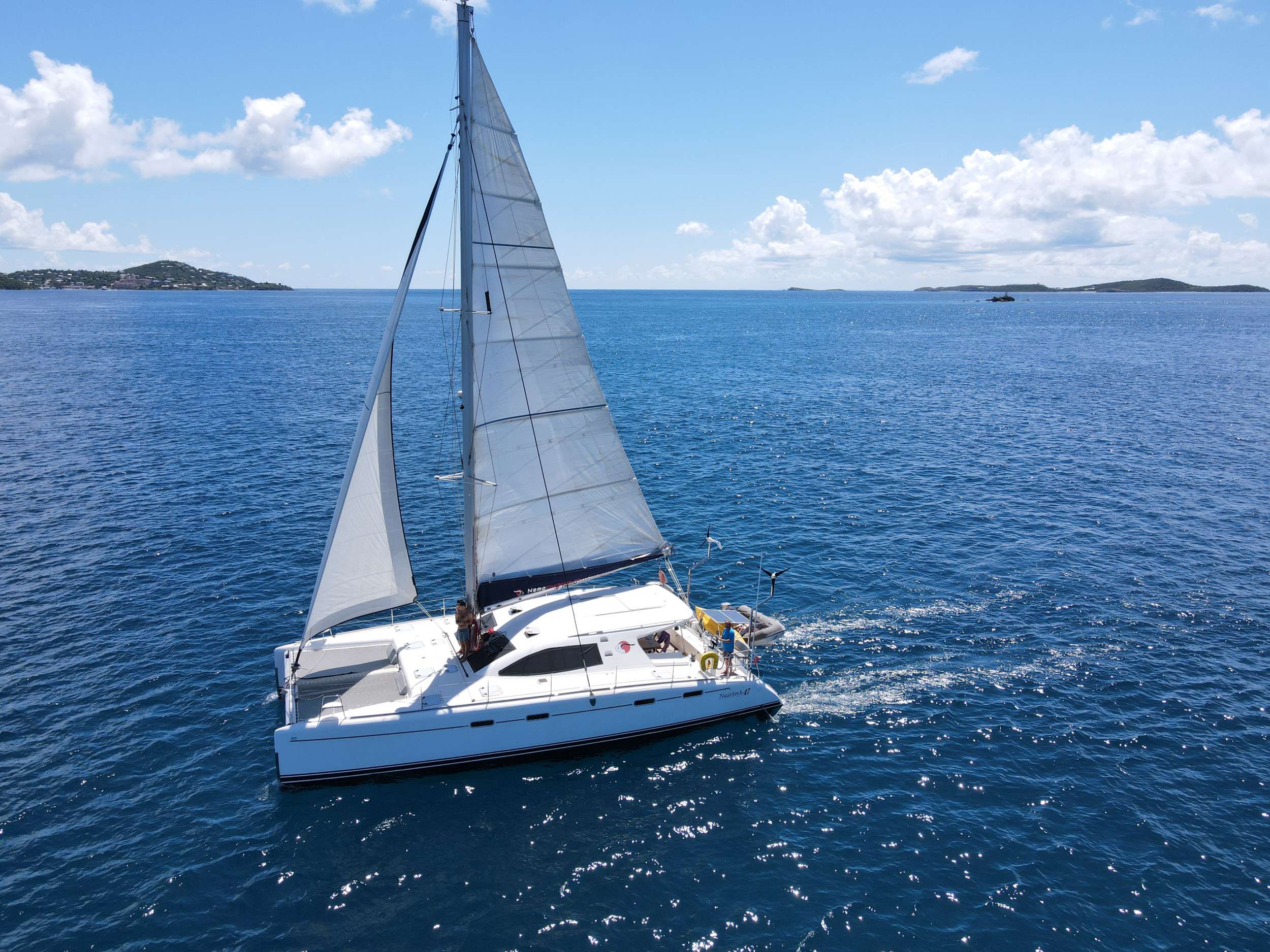 DISCOVER NEMO


Comfort travels with you: the two hulls of the catamaran guarantee an excellent stability and then assure a pleasant navigation, without sharp movements nor extreme inclinations like on a monohull sailing boat.
That's why a holiday aboard Nemo is ideal also for kids, who can move safely onboard and play on the wide fore nets.

Nemo is also equipped with many optionals, such as solar panels, generator and water maker- so can operate at anchorage without the need to dock.

SEA FOR EVERY TASTE.

Nemo's all inclusive cruise has been created to fill your moments up with unforgettable remembrances.
Including the culinary ones: on the catamaran tastes and flavours are not at random and every meal becomes a little gastronomical discovery, a journey through refined dishes and very genuine ingredients, from onboard-made bread, pizza and yoghurt to barbecue nights and sunset cocktails.

ECO-COMPATIBILITY
WATER AND ELECTRIC ENERGY: A GIFT FROM NATURE.

We've chosen to produce our own drinkable water by desalinating sea water and filtrating it with a specific reverse osmotic water purifier to guarantee its bacteriological pureness. The huge environmental benefit is not to use and waste hundreds of plastic bottles.
Onboard-produced water is kept cool (and sparkling if desired) using glass bottles, with the same method of yoghurt production. Nemo is equipped with two 66 x 130 cm solar panels with 315 W/h energy production and two aeolian generators that satisfy all the energetic needs of common utilities such as light, battery chargers, fridge and freezer, using the solar energy accumulated during day time and the aeolic one gathered in every breezy moment, day and night.

New for 2020, Nemo has all new cockpit cushions made with environmentally certified fabrics.

For more information visit www.nemo-yachting.co
Accommodations:
3 Queen CABINS ALL WITH EN-SUITE FACILITIES.
3rd queen has single bunk bed with entrance through queen cabin and shares the queen cabin head. **Bunk only available for age 12 and under.

4th queen cabin is crew use only.