Luxury Caribbean Motor Yacht Charters
If you're looking for the #1 luxury yacht chartering experience for the perfect motor yacht vacation in the Caribbean, look no further than Caribbean Soul Charters.
Here at Caribbean Soul Charters, we offer bespoke, luxury yacht charter booking for motor yachts to make your trip to the Caribbean one filled with memories that will last a lifetime.
Please see below for a plethora of motor yacht charter options and select up to five luxury yachts and email us with your selection of crewed options. We'll do the rest from there.
If you would like to discuss your trip in greater detail so we can create the ideal customized trip for you, your friends and your loved ones on a crewed motor yacht, please call +1 (340) 690-1121 or Toll-Free at +1 (877) 432-6700 and let's get started. Be sure to ask for Sue!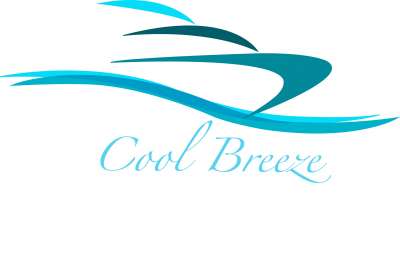 COOL BREEZE SAMPLE MENU
Seven Day Sample Menu
~Chef is knowledgeable about dietary preferences and is happy to accommodate allergies, intolerances, or children's food.~
Day 1
Breakfast
Stuffed French Toast. Classic french toast stuffed with whipped cream cheese and strawberries. Topped with blueberry compote and served with bacon.
Lunch
Mahi Tacos. Grilled fresh mahi with sweet mango, radish wheels, chipotle crema, and cotija cheese on grilled corn tortillas. Served with grilled corn and jerk-seasoned slaw.
Canapé
Watermelon Gazpacho. Chilled soup shooters garnished with prosciutto and cucumber.
Dinner
Red Wine Short Ribs. Seared and slow-roasted with a red wine glaze. Served over creamy roasted corn polenta, braised leeks, and topped with tangy pickled cabbage.
Dessert
Orange Meringue Pie. Sunny orange filling sits beneath a sturdy cardamom meringue.
Day 2
Breakfast
Veggie Quiche. Broccoli and cheddar set inside flaky puff pastry. Served with homemade granola, fresh fruit, and yogurt.
Lunch
Tamarind Pulled Pork. Tender pork tossed with a tamarind-orange barbecue sauce, served on mini hawaiian rolls and topped with pineapple and cilantro. Served with caesar slaw and watermelon-mint salad.
Canapé
Cauliflower Frites. Lightly battered and served with saffron aioli.
Dinner
Scallops & Calabaza. Seared scallops topped with tomato-bacon chutney. Served over calabaza puree and beurre blanc, with asparagus spears.
Dessert
Tropical Crepes. Tropical fruits, like papaya and banana, sit atop delicate crepes and a rich rum butter sauce.
Day 3
Breakfast
Good Morning Galette. A rustic breakfast "pie" with ham, gruyere, sweet apples and thyme. Served with a fresh salad of sprouts, avocado, cucumber, and orange vinaigrette.
Lunch
Shrimp BLT Wedge. Grilled shrimp skewers over a hearty iceberg wedge and homemade bleu dressing, bacon, heirloom tomatoes. With roasted new potatoes.
Canapé
Beef Skewers. Served with horseradish creme fraiche.
Dinner
Lemongrass Creamed Chicken. Chicken breast stuffed with wilted greens and prosciutto. Topped with a lemongrass-basil coconut sauce over green beans and pureed sweet potatoes.
Dessert
Fruit Crisp. Warm mixed berries under a sweet oat crumble. Topped with white pepper whipped cream.
Day 4
Breakfast
Salmon Eggs Benedict. Toasted english muffin with smoked salmon, a poached egg, and creamy hollandaise. Served with fresh greens and fruit.
Lunch
Chorizo Potato Empanadas. Yukon potatoes simmered in chorizo and aromatics, then folded into pastry and fried. Served with a colorful salad of arugula, carrot ribbons, green apple, radish, and goat cheese.
Canapé
Ceviche. Fresh fish marinated in citrus juices. Served with fresh plantain chips.
Dinner
Filet Mignon & Cognac Cream. Seared and roasted to your perfect temperature, topped with sauteed portobellos. Served atop roasted new potatoes and broccoli, with a creamy cognac sauce.
Dessert
Double Chocolate Mousse. Rich, delicate mousse. Served over baked chocolate mousse with fresh raspberries.
Day 5
Breakfast
Farm Waffles. Wheat-amaranth waffles topped with bananas, blueberries, toasted almonds, and espresso whipped cream. Drizzled with maple syrup and served with crispy bacon.
Lunch
Curry Chicken. Open-faced sandwich of curry chicken salad on homemade ciabatta. Served with a beet-feta salad and herbed rice.
Canapé
Tomato Soup. Warm soup shooters served with grilled cheese wedges.
Dinner
Tuna & Gnocchi. Fresh tuna steak atop homemade potato gnocchi. With a colorful medley of shaved parmesan, roasted tomato, zucchini, and squash. Drizzled with house pesto.
Dessert
Coconut Flan. Dressed with a vibrant sorrel syrup.
Day 6
Breakfast
Breakfast Enchiladas. Scrambled eggs in a flour tortilla. Topped with homemade mole, avocado pico de gallo, and sour cream. Served with sweet potato hash and bacon
Lunch
Chef's Sliders. Mini hamburgers with chef's crowd-pleasing trio of white cheddar, remoulade, and tomato-bacon chutney. Served with rosemary kettle chips and watermelon wedges.
Canapé
Strawberry Papaya Crostini. Fresh fruit and mint combine in a salsa fresca atop peppered chèvre and thick sliced french bread.
Dinner
Rosemary Crusted Lamb. Served with pomegranate jus, a dollop of mashed plantains, caramelized pearl onions and wilted spinach.
Dessert
Drunken Tres Leches. Airy vanilla cake soaked in milk and Bailey's. Topped with a light whipped cream and fresh Caribbean nutmeg.
Day 7
Breakfast
Scone-Wiches. Parmesan-rosemary scones stuffed with homemade orange marmalade, spiced sausage, and arugula. Served with a melon-berry fruit salad and yogurt.
Lunch
Crab Cakes. Maryland-style crab cakes topped with horseradish creme fraiche. Served over orange-ginger quinoa and a cucumber salad.
Canapé
Coconut Rice Croquettes. Savory-sweet, fried balls of coconut rice, chorizo, and mozzarella. Served with a tangy tamarind dip.
Dinner
Lobster Francaise. Grilled Caribbean lobster tail over angel hair pasta. Dressed with a creamy chorizo sauce with sweet peas, corn, and shredded lettuce.
Dessert
Guava Lime Cheesecake. With coconut whipped cream and graham cracker crust.
Cocktails on Cool Breeze
Passionate But Chill
vodka + muddled lime and demerara sugar + passion fruit + mint + la croix
Garden Gimlet
gin or vodka + muddled lime and cucumber + rosemary syrup >>chilled
¿Que es Guanábana?
tequila blanco + soursop juice + lemon + orange liqueur >>frozen
Cool Bees
añejo rum + local honey + lime + angostura bitters + prosecco
Cold San Juan
light rum + coconut milk + pineapple juice + simple syrup >>frozen
The Masseuse
dark rum + coconut milk + vanilla syrup + pineapple juice + orange juice + grated nutmeg
Stormy Sunset
dark rum + ginger beer + orange juice + ginger-cardamom syrup + Goslings floater