Luxury Caribbean Monohull Yacht Charters
Here at Caribbean Soul Charters, we offer bespoke, luxury crewed yacht charter booking on monohull sailboats to ensure your loved ones come away from your dream Caribbean yachting vacation with memories that will last a lifetime.
If you're looking for a luxury monohull sailboat, our concierge yacht charter service will ensure your desires in a Caribbean yacht vacation are met with perfection.
Please select up to five of the below luxury monohull sailboats and email us with your selection and we'll do the rest from there.
If you would like to discuss your trip in greater detail so we can create the perfect trip for you and your loved ones on the best yachts the Caribbean offers, please call +1 (340) 690-1121 or Toll-Free at +1 (877) 432-6700 and let's get started. Be sure to ask for Sue!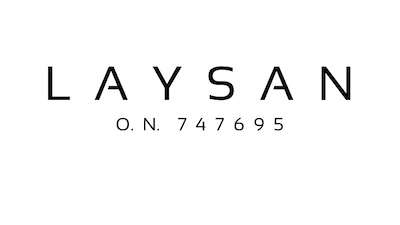 LAYSAN GUESTS COMMENTS
Gratitude
You gave us the best anniversary we have ever had!
Hugs and gratitude for a wonderful vacation on Laysan
Amazing Experience
The past week has been an amazing experience.

An amazing job of taking care of our family on this special trip - 50 year anniversary, 5 year anniversary, 40th birthday and a 15 year anniversary celebration all on one trip was a lot to ask, our expectations exceeded in every way.

Thank you for the care and hospitality shared with us. We are very much looking forward to the next trip we can take on Laysan.

Wishing you full sails and smooth waters.
Will be Back!
I am so sad to be leaving the USVI and this beautiful boat. Thank you for the amazing hospitality ,teaching us about the boat, skiing and tubing, the wonderful meals and all the laughter.

The greatest compliment I can give is that we will be back!
Beautiful Yacht
Thank you so much for an amazing time on this beautiful yacht! Loved it all.
I did not think I would since I am a little afraid of boats but I was so wrong.
We were so happy. Snorkeling was especially fun and finding shells on the beach with my family.

Thank you!
Vacation of a Lifetime!
We just finished the vacation of a lifetime!

Everything came together like a swiss watch! Beautiful weather! Amazing Yacht! Loved sailing in the USVI! The food was to die for!

The activities were all perfect: swimming, snorkeling, boarding, beaching, and the list goes on.

We were made to feel so comfortable and so relaxed, we will be sharing stories and photos and memories forever!

The kids has so many firsts and lifetime memories. Just to list a few: sea turtles, wakeboarding, s'mores, sun rises, sun sets, star gazing, bosun's chair, the drone shots, Maho bay, French toast breakfasts, swimming the lazy river under the hull and just living on Laysan!

Until our next charter vacation!