Luxury Caribbean Monohull Yacht Charters
Here at Caribbean Soul Charters, we offer bespoke, luxury crewed yacht charter booking on monohull sailboats to ensure your loved ones come away from your dream Caribbean yachting vacation with memories that will last a lifetime.
If you're looking for a luxury monohull sailboat, our concierge yacht charter service will ensure your desires in a Caribbean yacht vacation are met with perfection.
Please select up to five of the below luxury monohull sailboats and email us with your selection and we'll do the rest from there.
If you would like to discuss your trip in greater detail so we can create the perfect trip for you and your loved ones on the best yachts the Caribbean offers, please call +1 (340) 690-1121 or Toll-Free at +1 (877) 432-6700 and let's get started. Be sure to ask for Sue!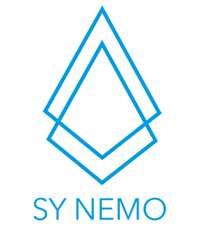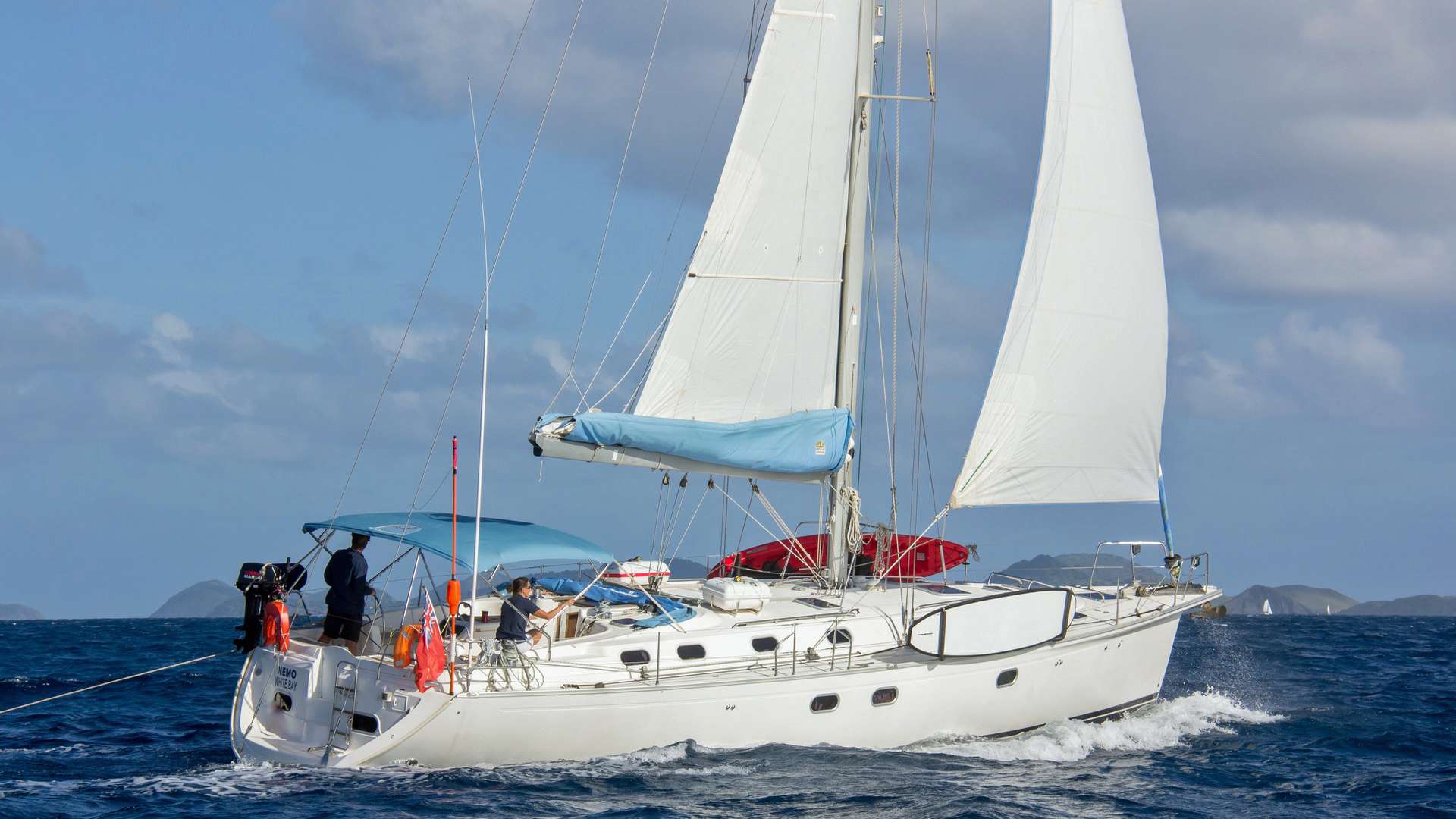 Nemo is a Dufour Gib'Sea 51, designed for cruising and to make sailing a pleasurable experience at all times. Award-winning J&J designers succeeded at the directive to create "the most spacious cruising yacht in her size". Aimed at the charter trade, NEMO combines the thrill of sailing performance with maximized accommodations.

Below decks, the saloon is spacious, with convenient galley and elegant dinette seating for all guests. Classically crafted, rich wood interiors are flooded with light from numerous hatches and port lights. New, cream-colored upholstery adds to the light and airy feel.

NEMO is designed with four, spacious queen berth cabins, two of which may be converted to twin berths. There is also a crew cabin positioned forward. NEMO is commercially licensed to carry a maximum of six guests. With four queen cabins available, NEMO is a great option for four friends traveling solo, as each can have their own queen cabin. And when converted to twins, on a family charter kids can each have their own bunks. All cabins are ensuite with plush bathroom towels and warm-water showers.

For charter friends and families with children, two cabins can be converted to twins, making NEMO exceptionally adaptable. Each cabin is decorated with art themes in support of wildlife 'adopted' annually by the crew through the WWF – Blue Footed Booby, Green Sea Turtle, Bottlenose Dolphin, Brown Pelican, Humpback Whale and Harbour Seal.

The huge cockpit is one of Nemo's best features. There is room enough for the entire charter party to comfortably enjoy the sail, canapés at cocktail hour, or dining al fresco. NEMO's twin helm design and pass-through transom are especially appreciated when under sail, affording lots of space and an extremely comfortable area to relax in. The bimini and sun awning keep the party cool and protected from the sun.

During 2016 S/Y Nemo and her trusty tender Dory, received a complete overhaul including a new engine, rigging, through-hulls, hatches and portholes, spray-hood windows and dinghy chaps. The refit also includes upgrades to the interior woodwork and upholstery.

Experienced sailors are encouraged to try their hand at the helm, or Captain Neil will happily provide guests with instruction. At anchor, enjoy a swim and snorkel off the back of the boat, launch the paddleboard or two-person kayak, or simply enjoy the view. Nemo is the perfect charter yacht for a sailing vacation in the Caribbean.


Accommodations:
S/Y Nemo has a wooden interior with lots of light throughout as she has 29 hatches / port lights. The main saloon and dining area is open plan, light and airy, and can comfortably sit six guests, all of whom can sit back, relax and enjoy the delicious breakfasts, lunches, aperitifs and dinners served on board. All the new upholstery is cream to continue the light and airy feel.

The cockpit is one of S/Y Nemo's best features. Her twin helm design and pass-through transom combine to create a great space when sailing and an extremely comfortable area to relax in. Guests tend to enjoy dinning on deck the most, and here S/Y Nemo can also easily sit all six guests. Her swimming platform provides great water access, as well as easy access to the dinghy, kayak and paddleboard. On deck we have Kaisrs and a hammock for guests to relax and soak up the tropical sunshine on.

All guest cabins are queen-sized cabins, and have an ensuite shower room. The maximum capacity is 6 pax, but the 4 cabins are a great choice for single guests.

Each of the four guest cabins has three windows, and one in the ensuite, continuing her light and airy feel. Two of the cabins can also be converted into twins. The crew have a separate cabin and ensuite. All the cabins have electric fans.

Each cabin is themed with art to support wildlife we 'adopt' annually through the WWF – Blue Footed Booby, Green Sea Turtle, Bottlenose Dolphin, Brown Pelican, Humpback Whale and Harbour Seal.

Salon headroom: 6' 6"
Cabin headroom: Aft: 6'4", FW: 6'5"

The Dolphin Cabin (Port Forward). Has 1 electric fan.
Queen Layout: L 6.5 x W 4.9 ft
Twin Layout: 2 x L 6.5 x W 2.5 ft

The Seal Cabin (Port Aft). Has 1 electric fan.
Queen Layout: L 6.5 x W 4.9 ft

The Turtle Cabin (Starboard Forward). Has 1 electric fan. Queen Layout: L 6.5 x W 4.9 ft
Twin Layout: 2 x L 6.5 x W 2.5 ft

The Pelican Cabin (Starboard Aft). Has 1 electric fan.
Queen Layout: L 6.5 x W 4.9 ft

We can cater for Vegetarian, Celiac and Alergies - Nuts, Citrus Fruit, Onion, Chocolate etc